17-year-olds can now vote in the primary election on March 18. We sit down with the two men that helped make that possible, Stevenson High School teachers Andrew Conneen and Dan Larsen, and Stevenson high school student Neli Farahmandpour, who testified in Springfield to the Senate Executive Committee.
---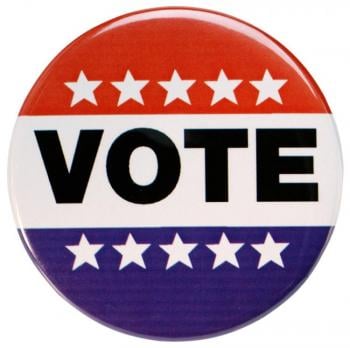 Some 17-year-olds may be focused on what they're going to wear to prom, or may be stressed out by the pimple that emerged on their face overnight. Others may be preparing for a big presentation or shifting through college acceptance letters.
But Stevenson High School Senior Neli Farahmandpour has familiarizing herself with gubernatorial candidates and voting in the March 18 primary election on her list.
A new law, which was signed by Gov. Pat Quinn last summer, now allows 17-year-olds the ability to cast a ballot in primary elections, as long as they're 18 by the November general election. This gives the opportunity to those who are able to vote in the November election a say in who the candidates should be. 
Farahmandpour was among a group of students who traveled to the state's capital to lobby in favor of the new law.
"Our school offers social studies classes and clubs involved in political science and law," she said. "We talk about current events, minimum wage, presidential elections, and other current events in the news. Being able to discuss our opinions and act on our opinions is something I really care about."
Farahmandpour had an opportunity to express those opinions directly to the Senate Executive Committee.
"That was a really great experience, but I was a little nervous," she said. "I had written a quick speech and outlined my point of a view. Being a teenager and knowing I couldn't vote in March, I knew that I cared a lot about this topic."
Mikva Challenge, an organization that focuses on developing the next generation of civic leaders and encourages them to participate in the political process, was also a big supporter in organizing the bill.
Mikva board member Lisbeth Leanos also traveled to Springfield with the group to testify to the House Executive committee. She, too, was nervous.
"I've spoken to legislators before, but it was nerve-racking to sit in front of them this time to speak on this issue," said Leanos. "Rep. Carol Sente just told me to calm down and breathe."
Both Leanos and Farahmandpour believe that if students start engaging in the political process early, it will become a habit and lead to long-term engagement.
Critics of the law feel that 17-year-olds may not be mature enough to make a sound decision related to politics.
"It makes me upset, because we fall under a stereotype that young adults don't know what they want at that age, and that's false," said Leanos. "From my experience, I think young adults, 17 and older, are looking for a level of activism."
Farahmandpour has already registered to vote and is looking forward to casting her ballot on March 18. 17-year-olds can now register to vote in the primary election until February 18.
Illinois is now among 20 states that allow 17-year-olds to vote.