This week on Chicago Tonight, we spoke with Saturday Night Live alum Tim Kazurinsky and actress Dara Cameron about a hit comedy that made its Chicago debut at the Royal George Theatre this week. Inspired by the Old Jews Telling Jokes website, Old Jews Telling Jokes is a play that celebrates Jewish humor. Created by Peter Gethers and Daniel Okrent, the 90-minute production includes skits, jokes, and songs. In a review of the play, Chicago Tribune Theater Critic Chris Jones said, "Its top-drawer, all-Chicago cast — Gene Weygandt with that big, funny hair, the knockout Renee Matthews in fine mother-in-law fettle, the hilariously panicked Tim Kazurinsky, the impishly denying Dana Cameron and the carefully disciplined Alex Goodrich — are all charming, empathetic and funny." The show runs through February 16, 2014, and tickets cost between $59 and $67.95. For more information, click here.
Royal George Theatre
1641 N. Halsted St.
Chicago, IL 60614
(312) 988-9000
Celebrate autumn this weekend at the Chicago Botanic Garden's annual Fall Bulb Festival. During the family-friendly event, kids can make mini scarecrows and explore a straw bale maze while adults sip cider and listen to live music. Attendees can also browse more than 225 varieties of bulbs, and shop for delicious baked goods, jams, vegetables, and honey. The festival takes place on Saturday and Sunday, October 5 and 6 from 10:00 am to 4:00 pm. For more information, click here.
Chicago Botanic Garden
1000 Lake Cook Road
Glencoe, IL 60022
(847) 835-5440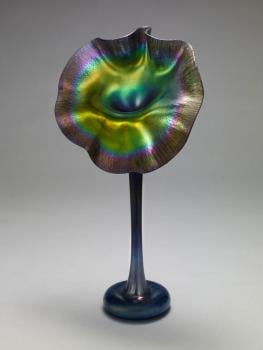 Louis Comfort Tiffany: Treasures from the Driehaus Collection 
This week on Chicago Tonight, we got a preview of treasures created by artist Louis Comfort Tiffany that are currently on display at the Driehaus Museum. Chicago Tonight's Artbeat blog also took a closer look at the exhibition, which includes more than 60 objects created out of glass, metal, stone, and more. Showcasing lamps, stained-glass windows and vases, the exhibit represents the work Tiffany did during his long career with the Tiffany Glass & Decorating Company and Tiffany Studios. Admission to the museum costs $20 for adults, $12.50 for seniors, and $10 for children. This weekend, the museum is open Friday through Sunday from 10:00 am to 5: 00 pm. For more information, click here.
The Richard H. Driehaus Museum
40 E. Erie St.
Chicago, IL 60611
(312) 482- 8933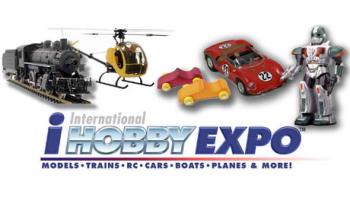 iHobby Expo
Fans of model trains, planes, and cars should head to Schaumburg this weekend for the 2013 iHobby expo. During the event, attendees can learn about new products, and watch demonstrations take place on various racetracks and model railroads. Visitors will also have the opportunity to race pinewood cars, build models, and fly RC planes. The expo takes place on Saturday and Sunday, October 5 and 6 from 10:00 am to 5:00 pm. Admission costs $12, and kids under 10 will be admitted for free. For more information, click here.
iHobby Expo
Schaumburg Convention Center
1551 N. Thoreau Dr.
Schaumburg, IL 60173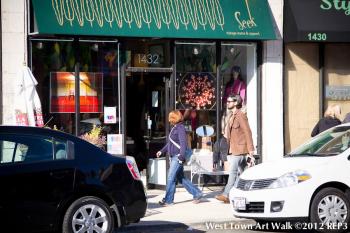 West Town Art Walk
Spend an afternoon outdoors this weekend, browsing visual art, music and fashion at the third annual West Town Art Walk. In addition to a range of artwork, the two-day event will also offer wine tasting, live DJs, complimentary rickshaws, and street performances. Participating shops, businesses, restaurants, and bars this year include Alcala's boutique, epic spices, High Dive, Pie-Eyed Pizzeria, the Noble Grape, and more. The free event takes place on Friday, October 4 from 6:00 pm to 10:00 pm, and Saturday, October 5 from 11:00 am to 10:00 pm. For more information, click here.
West Town Art Walk
Chicago Avenue between Milwaukee/Ogden and Oakley
Chicago, IL 60642