The video cannot be displayed.
We take a look at a hip-hop music program that helps kids strengthen their voice and discover the power of the written word. A force of positivity, rapper Psalm One (also known as Cristalle Bowen) reflects on mentoring young people on how to write, record and perform. Her classes are a key component of the Intonation Music Workshop in Chicago.
We spoke with Psalm One's assistant teacher, Dorothy Claybourne, whose stage name is Fluff Nasty, about the benefits of the RhymeSchool Hip-Hop Program.
Why is the RhymeSchool program helpful for kids?
On the academic side of things, it encourages them to write and tell their own stories. They end up acquiring a lot of life skills. In class, there's really a sense of teamwork, community and shared values.
Do kids come into the program knowing a lot about rap?
Rap is a big part of mainstream music and media, and at this point it's almost like a language -- and it's a language that kids already speak. Whether they rap or not, they understand it because they listen to it.
How old are most kids in the program?
Our typical students are 5th-7th graders. They're at a critical point because they're about to go to high school, so the more they can engage in something academic like reading and writing the better.
What's a typical day like in RhymeSchool?
We look at rap over the different decades and point out acts that we think are influential from different periods of time, so there's some history involved. We also look at regional rap dialects, and speakers come in to talk to the kids. We recently had a speaker who came in to talk to the kids about the business behind rap. Performance is definitely a focus too. We always have a performance at the end of 10-week sessions, and getting ready for that performance is always a big part of the class.
On the Intonation Music Workshops' website, Michael Brown, Park Supervisor of Recreation for the Chicago Park District, is quoted as saying, "I have observed some of our most timid and introverted children flourish as a result of being involved with the program." Have you seen kids become more confident as a result of the RhymeSchool program?
I think so. I think there's a fearlessness that you have to engage when you perform, and that doesn't go away in your regular life. In rap, you don't have an instrument in front of you. In many cases, it's just you and a microphone. So once you do that, making friends in fifth period lunch doesn't seem as daunting. It also helps with public speaking.
How did you get involved with the workshop?
I do backup vocals for Psalm One. When we were asked if we were interested in working with Intonation, they already had rock and pop. I think that adding a rap element was critical because it's a genre that's so active with kids. We developed the curriculum together, and after about six months of brainstorming, we had our first session in September 2011 in Avalon Park.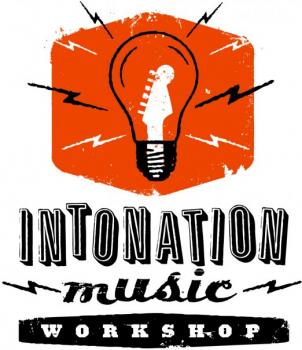 Who can join?
Anyone can join, but we do hold auditions, because we want them to take it seriously. It's a lot of work, and you really have to commit to it. It's not just showing up and singing.
How long have you been rapping? 
I went to school for journalism, and never knew I would be in rap. I would say I've always written. In high school, I tried my hand at rapping, but I was actually more of a break-dancer. I've always had a love for music though. As I became an adult and started working with my friends who are professional rappers, I got more interested in finding a way to weave into that world. I wanted to use my writing to talk about what I have to say, because we all have a perspective to share.
What's your advice for kids thinking about getting involved the program?
You're only a kid once, so if you're passionate about something you should do it, and do it as well as you can. RhymeSchool is a safe place. There's always room for editing, but there is no such thing as a bad rap at RhymeSchool. We are going to have open enrollment for the program starting in November for our January 2014 session, and anyone is welcome to try out.
Interview has been condensed and edited.