A new Kickstarter web series called My Block, My Hood, My City will explore the distinct aspects of each neighborhood in Chicago. The series features interviews with residents, business owners and community leaders. Jahmal Cole was inspired to create the web series after volunteering at the Cook County Jail and realizing that most of the inmates had never visited landmark sites, such as the Willis Tower. Cole joins us on Chicago Tonight at 7:00 pm to discuss his new web series and book.
Below, a Q&A with Cole.

Can you give me a little bit of background about yourself?
My name is Jahmal Cole, and I'm an author, community activist in the Chatham area, and mentor to young teenagers. Once a month, I volunteer at the library and I also give presentations. The presentations are usually whatever the community wants. I recently spoke about the Declaration of Independence during the Fourth of July and for Black History Month, and I also talk about the importance of voting in the community and supporting community groups.
Where did you grow up? Where did you go to school?
I lived in Chatham for six years. I am originally from North Chicago but I have lived all over. I decided to live in Chatham to make a difference. I heard Chatham is a great middle-class, African American community, a wonderful place to move to. I wanted to reenergize people, to be involved in the community. My wife and I settled there in 2007, and we have a 2-year-old daughter and are actively involved in the community.
What is the role model movement that you started?
The Role Model Movement (RMM) is a nonprofit organization I started in Illinois. It is a series of initiatives I do each year to benefit and inspire youth. This year, I want to take 100 teens to the top of the Willis Tower, and change their perspective of how they view Chicago. I am doing fundraising for it. Another initiative is volunteering at the Cook County Jail once a month and speaking to the automatic transfer unit, and motivating the guys to use their time wisely in jail. That's what Role Model Movement is. It's a mentor program that tries to change what a role model is. There's a need for positive role models. My role model growing up was in a gang. He was cool to me because he had a nice car, his own apartment and he was confident. I was fortunate enough to stay involved in sports and that kept me busy and off the streets. When I graduated college, I realized that I had a responsibility to share what is learned from my experiences with the next generation. Show them that hard work and a positive attitude is the key to success.
---
What kind of motivational speaker are you?
I talk about the high school graduation rate, the importance of taking responsibility for the future since only 30 percent of black males graduate, and only 3 percent of African Americans have a bachelor's degree at 25 which is alarming. I want to awaken people from the slumber. These numbers are unacceptable. I don't want to watch the tragedy continue. Change won't happen without action. I want to show the kids that there is something bigger and better, and they have to change to claim it. So many people have never left Chicago and don't know anything but their lives in Chicago. Their whole lives are shaped by a few blocks. I want to show them that a lot of other things that are possible.
What is Role Model Publishing, or RMP?
RMM and RMP are incorporated in the state of Illinois. RMP is something that is growing. It is a branch of RMM that publishes books. I have an upcoming book called 50 Excuses which lists the top 50 excuses I hear all the time from my mentor program, like I am a product of my environment or I smoke weed because of high anxiety.
RMP publishes books that change lives. I hope to have a list of books that I can have in the Cook County Jail so they can be read by inmates across the country.
Now, all of my books are published by RMP.
How long have you been involved in community outreach and activism?
It started in college in Nebraska when I raised $6,000 for Hurricane Katrina for Red Cross, and my father ran for alderman when I was 11. When I moved to Chatham, I got involved with the alderman, and he let me be in his campaign, and I spoke to encourage voters. 
Tell us a little about winning the Chicago Ideas Week award.
The entire ceremony is dedicated to innovative people in Chicago and people who want to change lives. The award recognizes them, and I won for RMM and the three books that I had published. Chicago Ideas Week wanted to know more about how I am a role model to youth, and how I mentor them and use social media to engage with kids. I sent in my proposal about RMM and RMP, and they thought it was innovative. I met Mayor Rahm Emanuel, and we talked about education with other mayors from Atlanta and New York.
Tell us a little about the book that you already published called The Torch of Decency.
I wrote the book about the Chatham community. My home was broken into and I wanted to move. I was upset that it took the police three-and-a-half hours to get to my house. But I thought about my role models like Martin Luther King, and stayed to change things on the south side. And that day I decided to write a book to fight back. I tried to encourage people to get involved and not to just depend on the police force for anything because they are understaffed. We can depend on ourselves. I thought about Thomas Paine. I wanted to be like him and inspire a revolution. I interviewed 35 residents in Chatham and asked them what made Chatham so great in the '60s. They said, "involvement in the community."
How have you used social media to your advantage?
I got a master's degree in internet marketing, so I studied social media and how to utilize digital markets. As a business person, I wanted to make sure websites are adaptable to phones. I incorporate Instagram. I use Twitter all the time to see what other people are up to and announce when I am speaking. I do speeches at the Whitney Young library. I use Apple TV so that people who can't make the meeting can tweet in questions and I can answer the questions.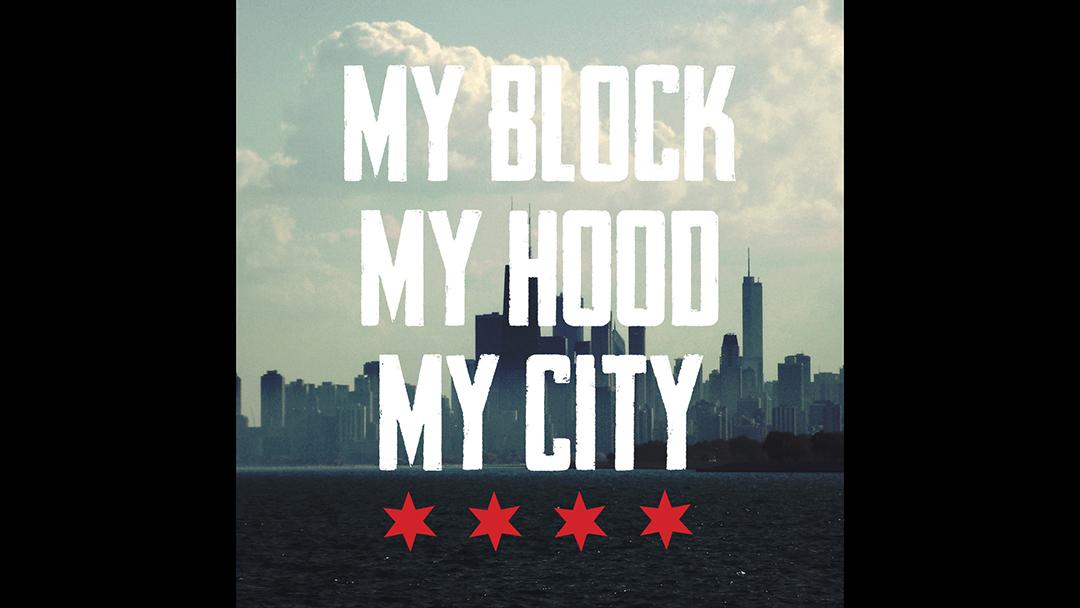 Tell us about the new web series.
I am really excited about it. The concept came when I was volunteering at the Cook County Jail, and asked if anyone has ever been to the top of the Willis Tower. And no one said yes, even though when you live on the south or west side, you can see it. I also asked them if they had been downtown and they said no. I wanted to take as many people to top of the Willis Tower, and I thought, "how can I encourage travel and for them to dream bigger than their surroundings, since all these guys didn't take an initiative to go downtown?
I want people to take ownership of the city. I will travel to all 77 neighborhoods to promote diversity. I heard from a friend of mine that Chicago is the most segregated city in the United States. I will interview local residents and show that we all have love for each other and support each other. This will be an educational experience I won't be able to get anywhere else.
How will you explore each neighborhood and capture it in one video?
I am one of the authors working on the script right now. I want to be placed in different situations. I want to show people contrasting sides of Chicago. I want to immerse myself in contrasting situations and engage people to try out a boxing joint in Bridgeport, or food in Wicker Park. I want to capture candid moments in Chicago. If you want to represent people, you have to get out and meet them. There are so many small businesses out there and I can help promote them.
Each video will feature a new neighborhood, and will be 5-6 minutes. I will do research of the area, and we won't go to just restaurants. I'm going to be doing recreation; I might go to a bridal place. There are lots of creative people in Chicago and I want to showcase them. So now people on the north side have a reason to go to the south side. And people on the south side will explore parts of the north side.
Tell us about the book that you are planning to publish along with the series.
I am one of the writers of the book. I want to get the feel of the community. It is really like a glorified picture book, and it will capture cool scenes of the 77 neighborhoods. I hope that people can pick it up at a car dealership and flip through it -- with highlights of demographics and the history of each neighborhood, and opportunities, and why you should visit.
What do you hope will be the end result?
I will learn a lot and meet interesting people. I don't like thinking what I will get out of it. I am passionate and motivated to do more. I aspire to go to all the neighborhoods. I hope people will be more comfortable traveling, and I want to promote diversity. I hope to speak a positive message.
Interview has been condensed and edited.
Watch a clip from the web series about the Brown Sugar Bakery in the Chatham neighborhood:
---