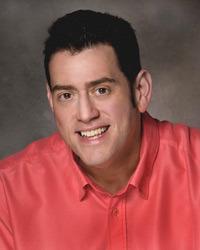 Chicago playwright Jamil Khoury is using the internet to develop a new script about the fight to build a suburban mosque. Khoury is the Founding Artistic Director of Silk Road Rising, a theater company that brings awareness about Middle Eastern and Asian Americans. Khoury's latest play, Mosque Alert, is not yet finished. But every step of the writing process, from first ideas to the development of scenes, is available for everyone to see and share comments about online.
Mosque Alert tells the story of two suburban American families living in Naperville -- one Christian, the other Muslim -- who find their lives torn apart by a proposal to build a new mosque in their community.
Silk Road Rising's EPIC (Empathic Playwriting Intensive Course) is a 16-week arts integrated education program designed to engage a student's imagination and help them articulate it through drama. At the end of the program, students will have written a 10-minute social issues play. We spoke with EPIC teaching artist Sarah Bowden to find out more about the program.
What is EPIC?
EPIC is connected to the Mosque Alert initiative that Silk Road Rising is doing, in the sense that we are demonstrating playwriting and giving students playwriting skills by taking them through Jamil's writing process.
By showing students how he is developing Mosque Alert, and allowing them to develop their own stories, they get a sense of how to identify with and empathize with people who are not like them, and by writing 10-minute plays.
The idea is to give them a chance to write about people who might be different from them, and see what happens when you have your own background and ideas about how the world works, and resolving conflict to bring greater understanding about other cultures.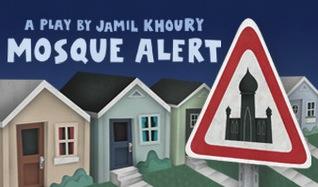 What is your background and how did you become involved with EPIC?
My primary background is in playwriting. I have a Masters in playwriting from Ohio University. I loved Silk Road Rising's work and I saw a notice about a teaching artist job and jumped at the opportunity. Writing has been so important to me, and not only teaching students' writing skills, but also teaching them to use that to express themselves and help them has been a great experience. It's fascinating to watch students grow and come out of their shells a little bit to do some art. I was drawn to the program because of that.
The Mosque Alert videos were posted online, and Jamil and I had conversations about videos and character biographies, and I was brought in to take that a step further and use that as a model for students to learn empathy and use skills in playwriting to create social issue plays.
Can you describe your role as a teaching artist?
The core of the curriculum is about creating empathy between people through performance art. It was important to me that I get students to think of themselves as a theater community and a writing workshop. We watched videos of Mosque Alert being developed and talked about what their impressions were, and applied that to their own writing process. We played theater games to generate story ideas. We did a lot of writing exercises, like Mad Libs where they created their own version of fairy tales.
Time was spent talking about how you set up a play, what does the dialogue look like, and things like that. We talked about rules and dramatic structure, and how you are trying to reach your audience.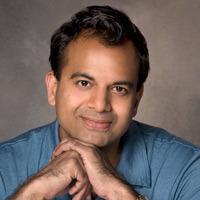 Silk Road Rising's Founding Executive Director Malik Gillani mentioned the Chicago Temple's Tutoring Center and how it partnered with Silk Road Rising to bring EPIC to Ruben Salazar elementary students as part of the after school program. Can you tell me how that partnership came about?
The Silk Road Rising theater space is in Temple building. The students from Ruben Salazar go to the church as part of their after school program. Malik at Silk Road had gotten a chance to see what they were doing in the tutoring center on the second floor of the church area, and he started a dialogue with the church about how maybe we could help, since we knew the kids do a lot of cultural outings, and to keep them interested in reading, writing and art. So Malik saw a nice opportunity with the church and an opportunity to learn about writing, and how art connects us directly, especially when you get to make art.
How old were the students you worked with, and can you describe the coursework that students participated in?
I worked with students ages 10-12. The way that we approached the structure of the coursework was we showed them videos of Jamil and the actors developing Mosque Alert. So what I did, as a teacher, after introducing them to that aspect of the creating process, I gave them a series of newspaper items to choose from, like one about the opposition to a mosque being built. The students chose from a catalog of news articles about Muslim American issues, and selected one that would appeal to them.
One student chose an article about baseball and being Muslim American, and how that played out with his religion, and his relationship with his father. They would take articles and build stories out of them.
None of the students I worked with were Muslim, so it was giving them an outlet to build a story about somebody who might have different experience from them but were common experiences they could identify with.
For example, one student chose an article about a Muslim American being stopped in the airport. She said that had never happened to her but it did happen to a relative of hers based on the color of his skin. The idea is trying to draw connections between different cultures, and demonstrate through storytelling how we can all find that common ground with each other.
One of my favorite articles was about a butcher who had served a Mexican American neighborhood, but most of the people who moved into the neighborhood were Muslim Americans. So he needed to be able to serve his neighbors according to their religious practices.
Some articles were about more serious acts of violence or vandalism perpetrated against Muslims. So there were a variety of things to pull from.
How did students respond to the EPIC program?
One of my favorite things was watching them grow as playwrights. A lot of them were timid about writing a play. Once they worked on different scenes, they took ownership about what they thought it all meant, and that was fun to watch. They struggled with different ideas, like the antagonists in their plays saying racist or inappropriate things. They learned how to deal with that, and to grow and understand other peoples' perspectives.
What was the culmination of the EPIC process?
For over four months, they worked on writing their 10-minute plays. For the final product, I collected all their plays and I had actors come in from Silk Road Rising, and we had sit-down readings of scenes from each play. The kids were great. It was fun for them, just the idea of seeing their work typed out on a page, so hearing it out loud and hearing other students react to jokes they wrote or conflict they were working on, they had a lot of fun watching that. We video recorded it so students will have copies of their work that they can share with their families.
What is the goal of EPIC?
I would say the main goal is using playwriting to get students to open up to other cultures. To get students to understand themselves and other people in the world better. Students were psyched to see their plays get written and get a better sense of what other people are thinking through the world.
The following video is a compilation of content created as part of Khoury's online new play development and civic engagement process:
Watch Chicago Tonight at 7:00 pm to learn more about Silk Road Rising and Mosque Alert.