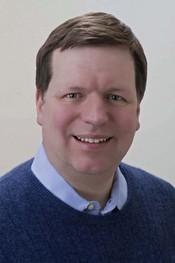 Rogers Park Ald. Joe Moore, known as a progressive, is responding today to charges of ethical misconduct. A report issued by the city's legislative inspector general concludes an alderman engaged in theft and abuse of authority.
Chicago Tonight first reported the story last night on our website and confirmed the alderman in question is the 49th ward's Joe Moore. The inspector general's report states -- and Moore admits -- that he has been questioned by the FBI in the case. But Moore vehemently denies the charges.
"The accusations raised by (Legislative Inspector General) Faisal Khan in his report and aired on WTTW last night are completely false," Moore said in a statement. "They provide more evidence of an office run amok with a lack of professionalism."
The alderman is unnamed in the report. It says he fired a staffer who had blown the whistle on campaign work being done at the taxpayer-funded ward office – an ethics violation. Moore then allegedly fired the employee and told her "she should not speak to anyone about the activities at the ward office," according to the report.
The report indicates he also fired his former chief of staff and paid them both taxpayer-funded severance payments totaling $22,206. Khan says the payments are illegal and the money should be returned.
"If the alderman decided to give someone severance money, we're OK with that," said Khan. "An alderman has plenty of other funds available through election and campaign funds. But it shouldn't be taxpayer money. It's against the law."
Khan says that an employee can cash out unused vacation time, but these employees didn't have nearly that much to cash out.
Moore says he has strict procedures to prevent political work on city time, and that this is all the result of a disgruntled former employee.
"The issues involved were personnel matters – not political ones," Moore says. "The so-called staff overpayments….compensate those terminated employees for unused vacation days, uncompensated overtime, and to ease transitions to other employment during hard economic times. No political games were played with this money."
Moore says this employee was let go because she caused dissension on staff, was disrespectful and once threw a beer on a constituent during a street festival.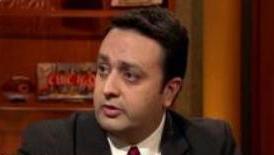 The office of legislative inspector general has come under criticism as a sham office in the past because it has no enforcement power and bylaws make it difficult to open an investigation. Today's report says the office has closed 27 investigations into illegal activity by City Council members or their staffs, for everything ranging from harassment, to fraudulent use of aldermanic funds, to prohibited political activity.
An alderman who improperly allowed recycling kiosks on city property, then illegally advertised his picture on them during an election – a CBS report identified that as the 1st ward's Joe Moreno
An alderman who tried to get a job at the forest preserve for a family friend and campaign contributor – Chicago Tonight has identified that as the 23rd Ward's Michael Zalewski
An alderman that improperly instructed a police officer to write two traffic tickets to a resident – Chicago Tonight has confirmed that alderman is the 38th ward's Tim Cullerton
And that an alderman tried to tamper with a potential witness in a criminal investigation for the prosecution of a third party – A Fox report months ago revealed that to be Ald. Tom Tunney
Khan says cases have been turned over either to the Cook County State's Attorney's Office or the U.S. Attorney's Office. Completed investigations go before the City's Board of Ethics, a mostly toothless agency that rarely finds any evidence of wrongdoing among alderman.
"I expect the Board of ethics to review the cases," says Khan. "If they disagree with our dispositions, that's on them and they'll owe the taxpayers an explanation as to why they came to the conclusions they did."
A group of progressive aldermen have formed a caucus called the "Paul Douglas Alliance." Their chief policy aim is to abolish the Legislative Inspector General Office and put City Council under the purview of City Inspector General Joe Ferguson. Leading that charge is Ald. Moore. Today is the alderman's 55th birthday. Coincidentally, he confirms that the White House is awarding him for being a "pioneer for political reform."
Watch Chicago Tonight at 7:00 pm for more on this story.