Johnson Publishing Company is a Chicago media institution, known for its magazines EBONY and Jet, as well as its impacts on the civil rights movement, fashion and politics. Founded by John H. Johnson in the 1940s, the company remains the number one American-owned black publishing company in the world.
Johnson's daughter, Linda Johnson Rice, joined JPC as a vice president and fashion coordinator when she was just 23; and in 1987, became the company's president and CEO. Now the chairwoman of JPC, Mrs. Rice joins us on Chicago Tonight at 7:00 pm. Check out Chicago Tonight's recent story about a new exhibit that chronicles the history of the legendary Ebony Fashion Fair.
We spoke with Lonnie Bunch, director of the Smithsonian's National Museum of African American History and Culture, who reflects on the cultural impacts of JPC.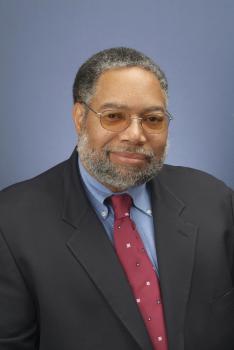 Though you're now the director of the Smithsonian's National Museum of African American History and Culture, you spent some time previously in Chicago. Tell me about that.
I was president of what was then called the Chicago Historical Society, and did a lot of work rebuilding the relationships between the institution and the communities in Chicago. Some of the work we did was the first major exhibit and exposition on Harold Washington.
I was there for five years and it's a place that I care an awful lot about. I have two daughters that still live in Chicago, so I'm back quite often. I think Chicago is the best city in America at remembering and celebrating its history. So, as a historian, I'll always come back for that.
What are your personal connections to Linda Johnson Rice and the Johnson Publishing Company?
I've known Linda since my time in Chicago, but I became very close to her when she became the co-chair of the council board of the National Museum of African American History and Culture. I've been very impressed with her ability to both envision what a new museum should be, and her ability to connect people and be inclusive; that she brings from her time at JPC.
What's your appraisal of the role that the Johnson Publishing Company has played in terms of advancing and promoting African American culture?
The JPC is without a doubt the most important media operation since WWII when it comes to interpreting and recording the African American experience. By the period after WWII, there was still little attempt to cover African American life in mainstream press. JPC was able to courageously cover stories that were left out of the press - like the murder of Emmett Till - while also helping the country understand the diversity within the African American community. They highlighted teachers, lawyers and actors, and illuminated the rich diversity within the African American community. EBONY and Jet give people confidence that change in America is possible.
In terms of publications and magazines geared towards African Americans, where do EBONY and Jet rank in terms of their influence on the contemporary culture?
I think that if you look at the history of EBONY, what you realize is that the photos that were taken and the stories that were written provide a wonderful lens into what it means to be an African American. They took us through the Civil Rights Movement, and the role of African Americans in entertainment. They capture history. I think the challenge for EBONY and Jet was to find the right tension between what John Johnson wanted to do and create magazines that were also nimble enough to attract the younger audiences of today.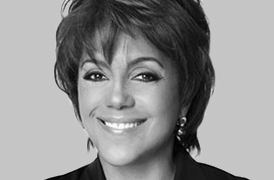 The struggles of magazines and media organizations in recent years have been well-documented, but JPC's publications seem to have remained relevant in African American culture. How has the company survived in the current media landscape?
I think that what's clear is what is really unique about JPC. Unlike many other magazines, this is their entire business. It's not like there are tons of media entities under one publishing unit. Under Linda, I think JPC has done a brilliant job of figuring out what role they should play in terms of new media and documenting a culture, but also pushing that culture forward by finding what is the best in terms of fashion, etc. I think it's important that in some ways what Linda has been able to do is to take a family–owned business and ensure its success in the modern world. We are confident that EBONY and Jet will help us to remember and help us to inspire a better day.
I understand the National Museum of African American History and Culture is being built as we speak. Tell me a bit about what is ahead.
The museum is under construction and the building will open in 2015, in no small part thanks to the leadership of Linda. It'll be located on the National Mall, right next to the Washington Monument.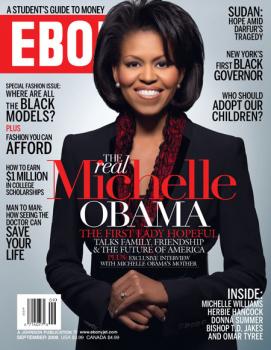 How has Mrs. Rice been involved in the museum's growth?
I think that Linda is a very gifted businesswoman, visionary and entrepreneur, and she brought those tools to the museum. This museum was in some ways a startup. She helped us to define a vision, make that vision a reality, and then help the vision find the resources needed to actually construct a national museum.
In some ways, the goal of the museum is comparable to what EBONY and Jet have always done, which is to make sure that people understand the full range, both the pain and joy, of the African American experience. In addition, this museum's goal is to use African American culture as a lens to help us all understand what it means to be an American. It's a story of how the African American experience has transformed us all.
I think that the museum would happen regardless of any one person, but what Linda did was help people to believe that this was possible when it was simply an unarticulated idea. She's crucially important to our success.
Interview has been condensed and edited.