Radio host Bill McGlaughlin joins us on Chicago Tonight at 7:00 pm to talk about 10 years on the radio and a lifetime of "Exploring Music."
Read a web-exclusive interview with WFMT and WFMT Radio Network general manager Steve Robinson, who reflects on McGlaughlin's career.
How long have you known or worked with Bill?
10 or 11 years.
What does Bill bring in terms of his knowledge and on-air style that differs from other radio music personalities?
Bill brings a tremendous amount of music knowledge, but he combines it with great informality and ease. He's able to relate to his audience and makes you feel like it's your next door neighbor or uncle just telling you a story. There's no one I've ever met in classical music radio that has that ability.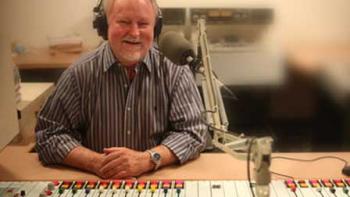 How has the show changed and evolved in the 10 years that it has been on air?
Bill has grown more and more comfortable with the subjects. He's able to listen to many more recordings to choose what goes on a week's program. We've also gotten more skillful with editing and mixing the shows. There's been a growth in maturity in both the process that he goes through and with our processes here. 
It seems that though Bill's show focuses on classical music, his audience is not just limited to those who are classical music lovers. How does he appeal to both experienced and novice listeners?
He appeals across the board, to casual listeners and serious musicians. We've gotten emails from people who never knew what a string quartet was who write letters saying that, "I love string quartets now." We've gotten emails from a Juilliard School graduate who said that Bill's show on Ravel taught him a great deal. That just shows the spectrum of people who this show appeals to.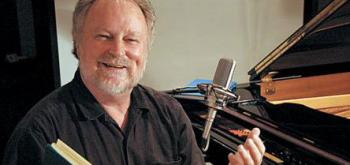 A new website that offers subscribers streaming access to archives of all of Bill's shows over the last 10 years just launched recently. Why was it important to make this premium subscription service available online?
Ever since we started the show, we've gotten emails from people. We've received 10,000 emails over that time, and one of the consistent themes is that people ask, "Is there any way I can listen to this online?" So, it was really the listeners who pushed us to do this. I'm thrilled about it. It's taken two years to get here and we unveiled it Monday night. "Exploring Music" is the flagship of the WFMT radio network, and I think this will just grow and grow to become much bigger than anyone could have dreamed.
Are there any additional projects around the "Exploring Music" brand in the works?
We're making a big effort to make this site available to schools. From grammar schools to high schools and colleges, that's a new development for the way we're going to market the website. And that's already begun.