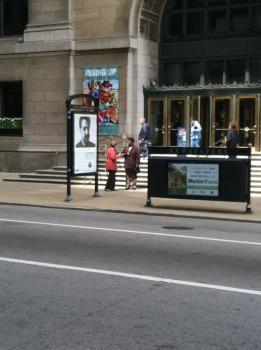 Digital, interactive billboards may soon be coming to dozens, if not hundreds of pieces of street furniture in some of the most pedestrian-heavy areas of the city. That means street information signs in the Loop, and even newspaper kiosks, could soon be adorned with non-stop digital advertising.
City officials have asked potential vendors to submit their plans for the new program and say the goal is to "generate the most revenue with the smallest impact on the city's brand and visual integrity."
The city has left the proposal purposefully vague, leaving it up to potential bidders to help define what the program will look like. City officials say they are open to digital advertising on existing pieces of street furniture, as well as constructing new structures across the city. They would be both outdoors and indoors in public buildings like City Hall.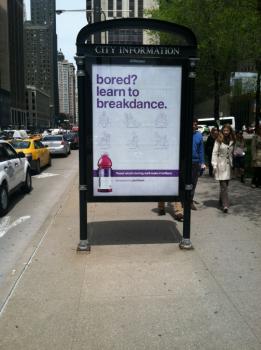 The latest push is part of a larger "Municipal Marketing" initiative that has focused on using advertising revenue to help rescue the cash-strapped city budget.
"We are always looking for new approaches and designs," says mayoral spokeswoman Kathleen Strand. "Soliciting ideas on a street-level digital marketing is the next part of that effort."
But a handful of aldermen have been vocal in their opposition to digital billboards, fearing the city might become another Las Vegas.
"I'm speechless at the visual pollution they are attempting to do here," said Ald. Bob Fioretti (2nd) when informed of the plans. "I mean, what are they thinking?"
Despite Fioretti's opposition, City Council signed off recently on plans to bring digital advertising to O'Hare and Midway airports, and on plans to build 34 digital billboards along area expressways – an initiative the mayor says will generate $15 million a year.
The city does not have a revenue estimate for the street-level mini-billboard plan, and is asking potential vendors how much they believe they can generate. Popular tourist locations like the Loop, Navy Pier, and Wrigley Field are obvious venues for the digital advertising, but city officials do not specify which neighborhoods would see the most signs, and say they should be distributed all throughout the city.
The goal is also to use the billboards for things beyond revenue generation, like displaying city maps or other vital information. The city is also looking for the billboard system to integrate with smartphones, social media and other technology for "a wide range of consumer and citizen interaction."
The new system may also integrate with advertising on bus shelters and solar trash cans. JCDecaux currently owns the rights to provide advertising on city information signs, bus shelters and newsstand kiosks. JCDecaux and a partnering firm also won the $700 million 20-year contract to run the 34 digital expressway billboards.
Vector Media operates the advertising on "Big Belly" solar garbage bins. Both companies are serious players in the bid for street-level digital advertising. But the city denies that existing contracts give them a leg up in this race.
Check out JCDecaux' map of bus shelters, City Information signs, newsstand kiosks and other pieces of street furniture it currently advertises on: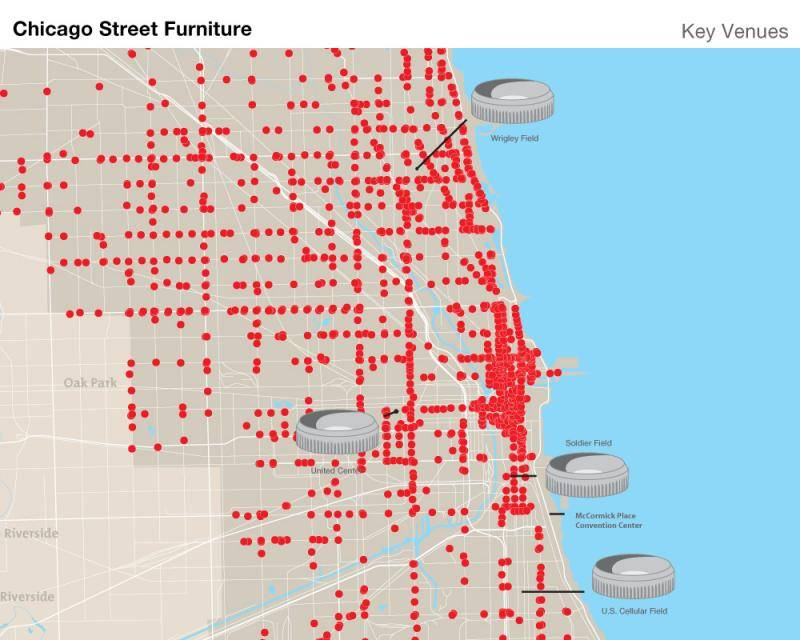 Source: JCDecaux