Hip-hop Othello, inside-out animals and beer. Chicago Tonight knows what's going on this weekend.
Othello: The Remix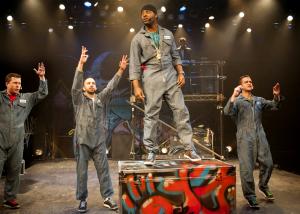 The Chicago Shakespeare Theater does the obvious: it takes a famous Shakespeare tragedy, removes a majority of its characters, translates the text into modern hip-hop and adds music and dance. Ok, maybe "obvious" isn't the right word. Regardless, Othello: The Remix, a hip-hop production of the great Shakespeare play written and directed by Chicago's Q Brothers, has debuted to impressive reviews: it was called "highly recommended" by the Chicago Sun-Times and "a killer show" by the Chicago Tribune. Othello: The Remix, featuring the music of brothers GQ and JQ, is playing upstairs at the Chicago Shakespeare Theater until April 28, 2013. Show times this weekend are Friday, March 29 at 7:30 pm, Saturday, March 30 at 3:00 and 8:00 pm, and Sunday, March 31 at 3:00 pm. Tickets are $35. Watch an interview with the Q Brothers from Chicago Tonight, view a slideshow of the play and read an interview with the creative producer.
Chicago Shakespeare Theater on Navy Pier
800 E. Grand Ave.
Chicago, IL 60611
(312) 595-5600
Animal Inside Out
A towering ostrich with large eyes, its intricate capillary system hovering over its skeleton like a thick layer of red paint. A plastinated horse-head split thrice, the layers of skull, skin and tissue exposed. The delicate tendons of the human arm, like white string on red paper: graceful, intricate and fragile. Not grossed out? Animal Inside Out, one of the more stunning exhibits you'll likely encounter, offers guests the chance to appreciate the endless wonder of large organisms with plastinated and preserved specimens of a variety of large animals, including humans. The Museum of Science and Industry struck gold with the original Body Worlds, which featured exclusively homo sapiens. Having branched out to include bulls, deer, squid and giraffes, onlookers can now appreciate the size, and surprising similarity, that the animal kingdom has to offer. Animal Inside Out is at the Museum of Science and Industry until September 2, 2013. Entry requires the purchase of an extra ticket with a specific entry time. Tickets for the exhibit are $12 for adults and seniors, $8 for children, and $6 for members of the museum. General Admission to the museum for adults is $18, $15 for Chicago residents; seniors are $17, $14 for Chicago residents; children are $11, $10 for Chicago residents. Watch an interview from Chicago Tonight with one of the curators of the exhibit and view a photo gallery of the pieces.
Museum of Science and Industry
5700 S. Lake Shore Drive
Chicago, IL 60637
(773) 684-1414
Chicago Beer Festival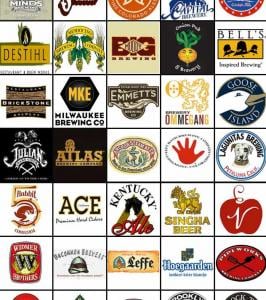 Ok. You took my advice and went to see Animal Inside Out and you're shaken; your worldview has been expanded, condensed and twisted into a tangled ball of wisdom and self-doubting awe. You need to unwind. Thankfully, there's beer. Lots of it. The Chicago Beer Festival, taking place this Saturday, March 30 from 1:00 to 4:00 pm and 6:00 pm to 9:00 pm at Union Station, will feature dozens of domestic international breweries offering endless samples of their spring seasonal beers. Admission to the event is $40 and comes with 20 tasters. Food, which will undoubtedly be needed to soak up all that liquid gold, will be sold separately. Tickets are only available online, and will NOT be sold at the door. To knowledge!
Union Station
500 W. Jackson Blvd #107
Chicago, IL 60661
(312) 322-6777
Brookfield Zoo Easter Brunch
What better way to enjoy Easter with your children than by taking them to an all-you-can-eat brunch buffet featuring an appearance by Mr. and Mrs. Bunny themselves? This is exactly what the Brookfield Zoo offers this Sunday, March 31 with its annual Easter Brunch, an opportunity for kids and parents to relax and mingle with fake and real animals alike. Seatings for the buffet are at 11:00 am and 1:30 pm. The cost, which includes zoo admission, is $39.95 for member adults, $29.95 for member children, $49.95 for non-member adults and $35.95 for non-member children. The buffet offers delicacies including a chef's omelet station, chilled peel-and-eat shrimp, salmon with roasted pepper sauce, natural applewood-smoked bacon strips and unlimited champagne service. Go online or call to make reservations. Seating is limited and reservations are required. All purchases and reservations are final and nonrefundable.
The Brookfield Zoo
Discovery Center
3300 Golf Rd
Brookfield, IL 60513