Caves, Death by China and the madness of March; Chicago Tonight knows what's going on this weekend.
Scenes from the Stone Age: The Cave Paintings of Lascaux

The world-famous cave paintings of Lascaux may be in southern France, but Chicago has the next best thing: a life-sized replica housed in our very own Field Museum. The exhibit, which was painstakingly recreated using laser technology, recreates both the size and the aura of the caves, complete with its flickering light and awe-inspiring magnitude. Scenes from the Stone Age: The Cave Paintings of Lascaux also features hauntingly realistic statues of our imagined ancestors, allowing visitors to more fully appreciate the context of the cave's creations. The exhibit is free with admission and runs until September, 8, 2013. The Field Museum is open every day but Christmas from 9:00 am to 5:00 pm. Watch a segment from Chicago Tonight about the exhibit and view a photo gallery of the caves.
The Field Museum
1400 S. Lake Shore Drive
Chicago, IL 60605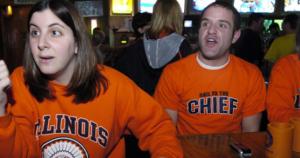 Metromix Guide to March Madness Bars
With the warm weather of spring still a memory from years passed, take the time this weekend to enjoy the more reliable of March's perks: the onslaught of upsets, buzzer-beaters and myths-in-the-making that is the NCAA basketball tournament. In honor of this one-and-done feast, MetroMix Chicago has compiled a list of bars that fly their collegiate flags proudly, allowing even the meekest of fans an opportunity to drop their hipster glasses and smother paint on their faces in jingoistic ecstasy. From the Fighting Illini and those pesky Hoosiers of Indiana, to the juggernaut Blue Devils of Duke and those never-say-die Wildcats of Kentucky (wink), almost all major teams are likely to be represented in this database of bars. So click away, find your watering hole and enjoy.
Death By China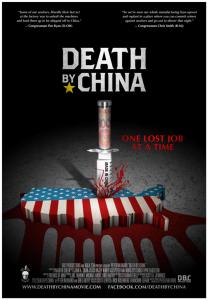 Death By China, a new documentary from filmmaker Peter Navarro on the frightening nature of the U.S. and China's trade imbalance, is coming to Rosemont, IL at Muvico's Rosemont 18 this weekend. Though the film has been described as "heavy-handed" and "short on solutions" by some critics, others have praised it as a "lucid wake-up call." Judge for yourself this Friday as multiple showtimes are spread throughout the day. Director Peter Navarro will be available for a Q&A on Friday, Mar. 22nd and Saturday, Mar. 23rd following the 7:45 pm showtimes. He will also be discussing the documentary on Chicago Tonight on Mar. 25.
Showtimes for Fri., Mar. 22 through Thurs., Mar. 28:
11:00 am
12:45 pm
2:30 pm
4:15 pm
6:00 pm
7:45 pm
9:35 pm
11:25 pm
Muvico Rosemont 18
9701 Bryn Mawr Ave.
Rosemont, IL 60018
(847) 447-1040
The Flavor of Africa
In "The Flavor of Africa," Wilbert Jones – president of an eponymous food and beverage development and marketing company, author of multiple articles about African cuisine and host of the television series, A Taste of Africa – will take guests on a "culinary journey throughout the earth's second largest mass of land, Africa" this Saturday, March 23 at 10:00 am. Jones will share his knowledge about the varied cuisines and cooking styles found throughout the diverse continent, as well as the current trends of African consumerism and lack of African cuisine represenation in the U.S. The event, which is being hosted by Kendall College, is being recorded for WBEZ's Chicago Amplified. Admission to the event is $5 for non-students, $3 for students and no charge for Culinary Historians of Chicago members and Kendall students and faculty.
Kendall College
900 N. North Branch St.
Chicago, IL 60622