Green parades, rivers and livers; Chicago Tonight knows what's going on this weekend.
Chicago's Saint Patrick's Day Parade
Whether it's the dyeing of the Chicago River this Saturday at 10:00 am – best viewed from the East side of the bridge at Columbus Drive or upper and lower Wacker Drive between Columbus and Lake Shore Drive – or the Saint Patrick's Day Parade itself, starting at noon on Columbus Drive near Grant Park, both permanent and temporary Irish alike will revel in the well-lubricated fun of Chicago's celebration of Saint Patrick's Day. If you plan to join in the festivities this Saturday, March 16 – which are by no means limited to just the official parade – make it a point to use public transportation. For more information about the official holiday festivities, including the parade and the "greening" of the river, click here. Be safe and be green.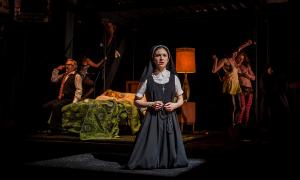 Measure for Measure
The Goodman Theatre's new production of Shakespeare's Measure for Measure transplants its characters from 17th century Vienna to New York in the 1970s, giving new life and relevancy to the oft-overlooked play without changing any of the original text. The drama, which revolves around an intricate interaction between a group of people involving power, justice and authority, is considered one of Shakespeare's "problem plays," a work that sometimes swings wildly between dark drama and light-hearted comedy. Regardless, Robert Falls' Measure for Measure offers audience members an opportunity to enjoy one of Shakespeare's more far-flung works and judge the play for themselves. Showtimes are Friday, March 15 at 8:00 pm, Saturday, March 16 at 8:00 pm, and Sunday, March 17 at 2:00 pm and 7:30 pm. Tickets range from $23 to $68. Read an interview with one of the actresses from Measure for Measure and watch an interview with the play's director, Robert Falls.
Goodman Theatre
170 N. Dearborn St.
Chicago, IL 60601
(312) 443-3800
13th Annual St. Paddy's 5K and 8K Run/Walk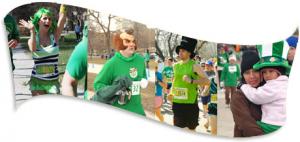 Not planning on drinking this St. Patrick's Day? Ok, how about not drinking until later? The 13th Annual St. Paddy's 5K and 8K Run/Walk may be just what you need, helping you work off the overabundance of Guinness calories you're sure to accumulate throughout the day. The event, which starts this Saturday, March 16 at 9:30 am, begins in Lincoln Park and winds gracefully along the lakeshore, allowing you to enjoy the splendor of Chicago before said splendor is soaked in the regret of thousands of overindulgent revelers. Besides the run itself, there will be a costume contest, a post-race party with live music and free beverages for all participants. Online registration is closed, but not to worry, as registration is still available at specific locations and on race day starting at 7:45 am. Joyous jogging to you, my friend.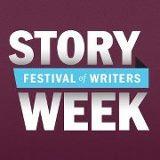 Story Week 2013
More interested in saturating your intellect than your liver this weekend? Do so by enjoying the first day of the 17th Annual Story Week Festival of Writers: Vision and Voice, this Sunday, March 17 -- presented by Columbia College Chicago's Fiction Writing Department -- a week-long event featuring readings, conversations, panels, performances, book signings and film screenings with an eclectic collection of authors and artists. Guests throughout the week include Sapphire, Joe Meno, Jane Hamilton, Emma Donoghue, Gillian Flynn and Adam Mcomber. Check the Story Week schedule for more details about events and locations. The entire week is free and open to the public.