Robert Falls, the artistic director of the Goodman Theatre and director of the upcoming production of Measure for Measure, joins us on Chicago Tonight at 7:00 pm to discuss the upcoming season and more.
Chicago Tonight spoke with actress Alejandra Escalante -- who plays Isabella in the Shakespeare's play-- about the production, her character and whether acting out a play changes its meaning.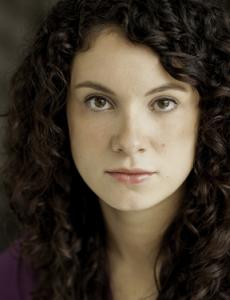 Measure for Measure isn't one of Shakespeare's more famous plays. Why at Goodman and why now?
It's not one of the most well-known of Shakespeare's plays, but it's actually produced quite a bit. It's interesting because audience members come in with fresh ears. It's exciting but challenging as well. It is an interesting play with a lot of plot twists. It doesn't fit well into a category either. Is it comedy? Drama? I think that, like a lot of more contemporary plays, it doesn't have to fit into a specific category to work.
Robert Falls [the artistic director of the Goodman Theatre and director of Measure for Measure] has had a fascination with the play for a while. He mentioned a few times that he's only interested in doing the Shakespeare he's interested in doing. I think it intrigued him because it's so strange and dark and funny in many ways.
Tell us about the character you play in Measure for Measure, Isabella.
Isabella is a young nun at only 17 years old, just entering the convent, the Order of Saint Clare, which is a strict order of nuns. Her brother is being put to death for procreating before marriage. She's a spitfire for sure, really smart, young but incredibly righteous and knows what she believes to be right and wrong.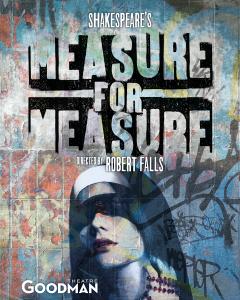 The Chicago Shakespeare Theatre's recent production of Julius Caesar transplanted the play from Rome to modern-day Washington. Has Measure for Measure received likewise treatment?
Absolutely. This isn't going to be your everyday Shakespeare. The play is set in the '70s in New York City. The play has a very Times Square feel to it. It's a time when our country was going through a lot of changes, a tough time, especially for that area of New York. The play is set in a very specific time, a seedy time.
Why New York in the '70s?
Robert Falls has had a fascination with that time because it parallels the play well. New York lends itself to the play as it's a very urban place, and also at the time had problems with open prostitution and brothels.
How does acting out the play change its meaning for you? Does it evolve over time?
I did 125 performances of Romeo and Juliet as Juliet. Everyone thinks they know the story, but even at the 100th performance, I'll hear something and say, "Oh my God, I think that this is what the line actually means." You get new meaning when you experiment and say every line in every way you can. Also, the cast and the director can change your interpretations as well.
Though you're only 25 years old, you've had extensive experience acting in Shakespeare's plays. Do you want your career to focus on his work?
I'm open to more modern pieces as well. My fascination with Shakespeare started in high school when I was playing Lady Macbeth. There's so much guts and heart, and beauty and terror in his characters, it's like candy for an actor. He's giving me so much to do. I love it all. It's really exciting.
Interview has been condensed and edited.