Need some ideas for what to do this weekend? Chicago Tonight knows what's going on!
Julius Caesar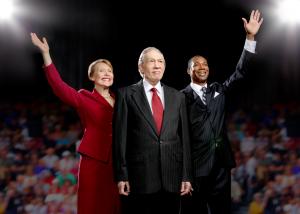 Director Jonathan Munby presents his modern interpretation of the classic Shakespearean play Julius Caesar, which began showing this week at the Chicago Shakespeare Theater. Set in modern times but without any changes to the original text, Julius Caesar mimics the look and feel of our modern political arena while remaining faithful to the original – perhaps timeless – message oozing from Shakespeare's text. The show is running until March 24, 2013. Showtimes this weekend are on Friday, February 8 at 7:30 pm and Sunday, February 10 at 2:00 pm. The Saturday showing is sold out. Tickets range from $48 to $78. To read an interview with the director of Julius Caesar and to watch an interview from Chicago Tonight with Barbara Gaines, the artistic director of the Shakespeare Theater, click here.
Chicago Shakespeare Theater on Navy Pier
800 E. Grand Ave.
Chicago, IL  60611
Box Office: (312) 595-5600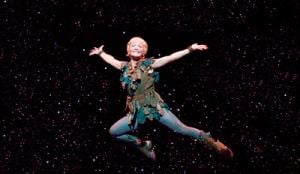 Cathy Rigby as Peter Pan
At 60 years young, former Olympic champion Cathy Rigby is still able to dance, sing and fly in her role as Peter Pan in the doubly eponymous musical, Cathy Rigby is Peter Pan. Her performance as the iconic character has garnered much praise, with The New York Times saying that "Rigby still carries off the flights, fights and acrobatics that make Peter Pan audiences mesmerized." The show runs in Chicago until February 10. Tickets are $18 to $85. To watch an interview where Rigby discusses her acting and athletic career on Chicago Tonight, click here.
Cadillac Palace Theatre
151 W. Randolph St.
Chicago, IL 60602
(312) 384-1502
Joan Mitchell: At Home in Poetry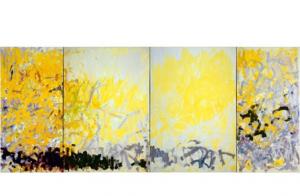 Abstract impressionist and Chicagoan, painter Joan Mitchell's abstract canvases are featured at many public collections throughout the world, as well as The Art Institute of Chicago and the Smart Museum of Art. Said to have made a name for herself in the overly macho era of 20th century American art, Mitchell's colorful compositions are as stark as they are compelling. A new exhibit -- which features letters, photographs and books of poetry with illustrations by Mitchell – is now open at the Poetry Foundation in Chicago. The exhibit is free to the public. Hours are Monday through Friday, 11:00 am to 4:00 pm. Saturday February 9 will have special library hours from 11:00 am until 2:00 pm. To watch a video about Mitchell from Chicago Tonight, click here.
Harriet Monroe Poetry Institute
61 W. Superior St.
Chicago, IL 60654
(312) 787-7070
56 Up
56 Up, the latest installment of The Up Series – a collection of documentaries that have chronicled the lives of 14 British children since 1964 – has been called by Roger Ebert "the most notable use of film that I've been able to witness as a filmgoer." By releasing a documentary with updated footage of the 14 British every seven years, moviegoers are able to live alongside the characters in ways that had been previously unimaginable in film. The latest installment chronicles the lives of the children, now all 56 years old, as they deal with aging and the various difficulties therein. The film is currently playing at the Music Box Theatre and has showtimes throughout the weekend.
Music Box Theatre
3733 N Southport Ave.
Chicago, IL 60613
(773) 871-6607