Need some ideas for what to do this weekend? Chicago Tonight knows what is going on!
The Infernal Comedy: Confessions of a Serial Killer
John Malkovich returns to Chicago with the dark and thought-provoking chamber play, The Infernal Comedy: Confessions of a Serial Killer. Playing the role of murderer Jack Unterweger, Malkovich engages in a self-dialogue with the audience as he recalls his life story and relives the deaths of his numerous victims. The piece, showing at the Symphony Center and accompanied by a full orchestra, is accentuated with arias from two opera singers who represent Unterweger's victims, all of whom were women. The play, directed by the critically acclaimed Michael Sturminger, is stopping in Chicago for two performances after having played in almost every major market in the world. Tickets range from $10 to $125. Show times are on Friday, Feb. 1 and Saturday, Feb. 2 at 8:00 pm. Watch a video interview with John Malkovich and read a Q&A with Sturminger.
Symphony Center
220 S. Michigan Ave.
Chicago, IL 60604
Phone: (312) 294-3000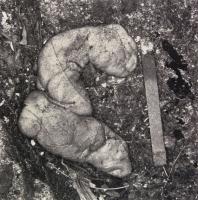 Irving Penn: "Underfoot"
Irving Penn, the great American photographer known for his unique black and white portraits and close-ups of seemingly innocuous items, has a new gallery at The Art Institute called "Underfoot," a series of photos profiling items found on the sidewalk. Though the description may seem uninteresting, Penn's undeniable talent to bring out the extraordinary beauty of simple objects is exemplified by his various portraits of gum and other discarded items. "Underfoot" is being shown until May 12 and is free with admission. Museum hours and admission fees can be found on the museum's website. View a video about Penn's work and see a gallery of his photos.
The Art Institute of Chicago
111 S. Michigan Ave.
Chicago, IL 60603
(312) 443-3600
Minsk, 2011: A Reply to Kathy Acker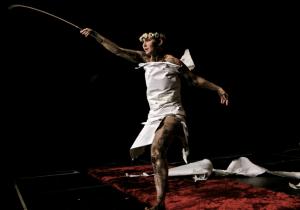 Belarus Free Theatre returns to Chicago with its provocative message to a city in the throws of turmoil, Minsk, 2011: A Reply to Kathy Acker. Playing at the Chicago Shakespeare Theater until February 3, the show is a challenging, sometimes uncomfortably close piece of political theater, meant to expose the totalitarian regime from which the company arose and the hope of its suffering people. The play runs 85 minutes with no intermission and includes some mature content and depictions of violence and brief nudity. The only remaining show time that hasn't sold out is for Saturday, February 2 at 2:00 pm. Tickets are $20 a piece.
Chicago Shakespeare Theater
800 E. Grand Ave.
Chicago, IL 60611
Box Office: (312) 595-5600
Metromix's Superbowl Party Guide
Want to know what Chicago has to offer for Super Bowl viewing? Metromix's Super Bowl party guide presents information on more than 25 events throughout the city. Ranging from Chicago Sport and Social Club Super Bowl Bash at the Barn & Company Public Hall and Smoke House, where people can play raffles, games and squares for concert tickets and other prizes as they watch the game, or the Super Bowl Party at The Fifty/50, where the best dressed fan of each team wins a $50 gift certificate and a party for 10 at the bar. Start times differ, but many events open early in the day at 11:00 am, and include various food and drink specials.
Want to see someone who is kind of famous be sort of funny? Then Bill Bellamy is for you. Bellamy has appeared on shows such as Def Comedy Jam, Kenan and Kel, and Any Given Sunday; all shows and films that, like Bellamy, peaked in the 90s. He brings his comedic musings to The Chicago Improv on Friday, Feb. 1 at 8:00 pm and 10:15 pm, and Saturday, Feb. 2 at 7:00 pm and 9:15 pm. Tickets are $27, plus a two item food/drink minimum.
The Chicago Improv
5 Woodfield Rd., Woodfield Mall Store K120B
Schaumburg, IL 60173 USA
Box Office Phone: (847) 240-2001