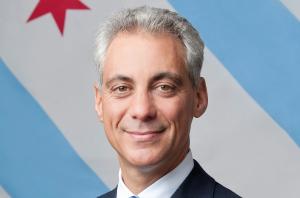 Mayor Rahm Emanuel and Chicago Police Superintendent Garry McCarthy announced their plans to revitalize Chicago's CAPS program, or Chicago Alternative Policing Strategy, a nearly 20-year-old approach to community policing utilizing positive relationships between police and neighborhood residents.
In the release, Mayor Emanuel lauded the philosophy behind the program, calling it "an important partnership between residents and police."
The changes both Emanuel and McCarthy presented would decentralize CAPS resources, allowing District Commanders to tailor how their district interacts with and polices its communities.
"The needs in each neighborhood we serve are unique," McCarthy said. "Therefore, we cannot apply a cookie-cutter approach to CAPS outreach and services."
Emanuel agreed, saying that District Commanders would receive both more authority and responsibility for the way their officers police their individual areas.
In order to improve police-resident relations, officers will undergo training in subjects like procedural justice and police legitimacy, which will teach "officers to treat residents fairly and with respect to earn their trust, demonstrate their importance in maintaining social order and manage conflicts, and ultimately improve officer safety and efficiency," according to the release.
The release said that 2,500 police officers and 400 recruits have already completed the training. The entire department is scheduled to complete the training at some point.
The release also referenced the newfound responsibility that District Commanders will encounter under the new approach, including being "responsible for regular review of community policing efforts," responsibility "for creating strategies that have a visible impact on crime" and developing "a deployment plan to best utilize their available resources to achieve the highest quality of life in their communities."
The release made no mention of consequences should District Commanders fail to meet expectations.
Read the entire press release from the Mayor's Office in the PDF below. And watch Chicago Tonight at 7:00 pm for the latest on this story from Paris Schutz.