The fiscal cliff is averted, but your tax bill will likely go up. We have more on what the deal means for Illinois taxpayers on Chicago Tonight at 7:00 pm.
Income tax rates will rise to the pre-Bush level of 39.6 percent on income fo $400,000 and above for individuals, and $450,000 and above for joint filers.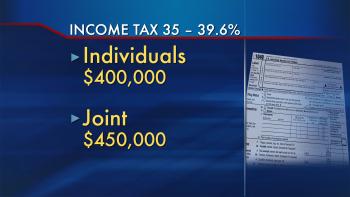 As for other provisions in the fiscal cliff deal, the Estate Tax rises from 35 percent to 40 percent for individuals over $5,000,000; the Dividends/Capital Gains tax goes from 15 percent to 20 percent, the FICA tax returns to 6.2 percent from 4.2 percent, and unemployment insurance is extended another year.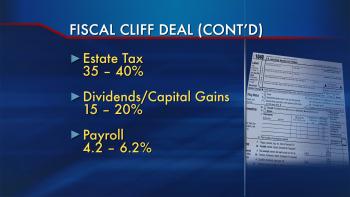 What are your thoughts on the fiscal cliff deal? Post your comments below or sound off on our discussion board!