We take a look at the life of one of American ballet's most influential leaders. Bob Hercules, the producer of a new documentary chronicling the Joffrey Ballet, joins us on Chicago Tonight at 7:00 pm.
We spoke with Sasha Anawalt, the author of the best-selling cultural biography, The Joffrey Ballet: Robert Joffrey and the Making of an American Dance Company that heavily influenced the documentary.
Anawalt is associate professor and director of arts journalism programs at USC Annenberg School for Communication and Journalism. While Anawalt was chief dance critic for the Los Angeles Herald Examiner, she published a cultural biography in 1998 titled, The Joffrey Ballet: Robert Joffrey and the Making of an American Dance Company. The book is being re-issued as an e-book to coincide with the release of Hercules' documentary on the Joffrey Ballet, which will air on PBS on December 28 at 9:00 pm. Read our interview with Anawalt below.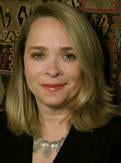 What drew you towards wanting to write about the Joffrey Ballet?
I moved to L.A. in 1982 and in 1983 became the dance critic for the Los Angeles Herald Examiner. The Joffrey Ballet had moved out here right around that time and I went to the library for research to write a piece about the Joffrey, but there was no book about the Joffrey. The collection of reviews from major American critics didn't have anything about Joffrey; it was like it didn't even exist.
I grew up in New York City and started seeing the Joffrey Ballet in 1964 when I was around 8 years old. This was during the dance boom, and my parents would take us to the ballet three times a week. I grew up seeing the Joffrey during this incredibly rich, fertile time for the company. They were based at the city center in N.Y.C. and I had strong feelings for the company, I always loved them, and here they were the resident company in L.A. and I was the dance critic at a major paper in the city. I thought, 'Oh my god, this is just wrong.'
Here's a company that is really America's ballet company, started with Robert Joffrey whose father was from Afghanistan and mother from Italy, and he grew up in Seattle about as far from N.Y.C. as you get. It's the story of an immigrant, Gerald (Jerry) Arpino was also Italian, and here they come along and create a ballet company. Robert and Arpino were dancers and choreographers and visionaries with modern dance training in them. They had grown up learning many different forms of dance, not just ballet. It's a really American story and it hadn't been told. I was incredibly excited. If you're ever written a book before, it seizes you, you don't have a choice not to do it. It seized me and I knew it had to be told, it was too interesting. In fact one of the great things about Bob Hercules' movie is that it looks at American politics and life through the lens of the Joffrey, and that's exactly what I set out to do in my book. There are countless examples, during the Kennedy administration the Joffrey went off to Russia, and this was a time when America first started backing the arts in a significant way. Ronald Reagan Jr. was in the company when it moved to L.A. and this was the most conservative and classical iteration of the Joffrey Ballet Company, reflecting the Reagan era.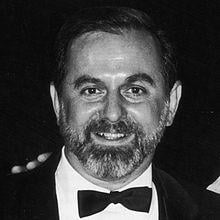 Robert Joffrey was very young when he decided he wanted to start a ballet company, around age 11. What was he like?
It's a wonderful story. His father and uncle came from Afghanistan; they had been sent by their mother to leave a place full of violence and war. They get to America and they started selling chili on the street in pushcarts in Seattle. The chili was so flavorful and wonderful that Hormel bought the recipe. Joffrey's father took the money from that recipe, which he always kept in his jacket pocket, and bought a restaurant.
His mother was a cashier in the restaurant, that's how they met, and they had one child born on Christmas Eve. He was 7 years old and he was bow-legged and had bad asthma, but above the restaurant was a dance school and he started taking dance at the school. The restaurant had booths with curtains and he would perform in the restaurant. His uncle would take him to the ballet and he got more serious about ballet, and by the age of 11 was in various ballets as a child. At one very significant moment, Léonide Massine grabbed him from behind and pushed him on stage in Petrushka. At that time, Joffrey knew, and declared 'Someday I'm going to have a ballet company with dancers and snowflakes.' And from that point on, everything he did was directed towards having a company. He was only 5'1" and didn't have the build or body for a dancer, but he believed if you had passion and love for ballet, nothing should keep you from it and that's how he chose his own dancers.
Joffrey liked having diversity of bodies in dancing, and would work with a body no matter what shape or size. How did this set his ballet apart?
There is some enormous pleasure to be had in uniformity; you start to see lots of differences. You think they're all the same but they really aren't, and you start to see qualities in them that are radically different. A company like Joffrey, where there wasn't uniformity, this tremendous diversity and energy gave a strong feeling of personality and character. You get to know these dancers in a way that has rapid-fire immediateness. Also the 'they look like you and me kind of thing,' you feel like you could go grab a beer with them. They're artists but they're also real people, and again that idea of being American, they always had a strong sense that these dancers participated in the world and engaged the world. In this day and age, you get that all the time. It's not as rare, but during that time transitioning between the 70s and 80s that was a distinguisher of the Joffrey.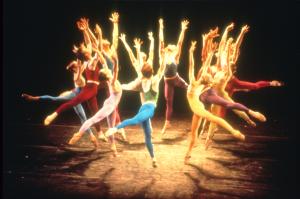 What struggles did Joffrey face?
As a dancer, he was limited by his own body. He had asthma, he was short and bow-legged. He came to New York and wasn't Russian, but he starts teaching ballet and his classes got to be so popular, and he caught the attention of other people in the ballet world who thought, 'who is this upstart and intruder?' He had no money, came from nothing. He had to teach and have the school to earn a living. When the company when out on the road in a station wagon for the first time, he had to stay to keep earning money. Then the company crashed after Rebekah (Rebekah Harkness, a wealthy philanthropist who founded the Harkness Ballet) pulled out all her money, and they lost almost all their dancers and had to start all over again. It happened again in L.A., the company crashed and was no longer the same after he died, and moved to N.Y.C. There are constant struggles, like any business, wondering how you are going to make it work and pay dancers and fill a season.
What was the relationship like between Robert Joffrey and Jerry Arpino, his partner and lover?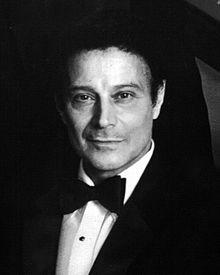 They met each other for the first time in Seattle when Arpino was in the Coast Guard. Joffrey's mother and Arpino's mother were good friends from Italy. Arpino's mom told him to look up Joffrey, and he was told he could find Joffrey in a dance class. Arpino was gorgeous with a tall and beautiful body for dance. He was a complete natural for ballet. He dropped out of the Coast Guard and moved in with the Joffreys. Later, they moved to New York and lived with Arpino's family in Staten Island, and then moved to lower Manhattan. Arpino was Joffrey's lead dancer. When the dancers went out on the road, Arpino was in charge. From then on, they always lived together. They had split up as lovers, but they were never apart. They never did not love each other. They had each other's backs and lived together forever.
And that's another struggle. Even after Joffrey died of AIDS, there are some people still to this day that say Joffrey didn't die of AIDS. There was a lot of shame involved with AIDS, and fear. Some of this is not unfounded, I can't prove it, but people turned on Arpino after Joffrey died. They didn't want him to take over because they were afraid he would get AIDS and die too, and then where would the company be? That was a period of time of not knowing what AIDS is and what it meant. They were the first ballet company to have more men than women for a short period of time. The politics of gay liberation were hugely important to the company. Arpino gave an incredible role to men; men never used to look like this before in ballet. Here's two men who headed a ballet company and were gay. There was no other company like that, and it reflected in many of their choices; in the works they liked and did, and they gave great roles to men.
And what role did your book have in creating this new documentary?
Many of Bob's films are political, he's really interested in politics. What he really picks up in my book and has fun with is showing clips. He shows historical clips of different  periods of time in American history: the war in Vietnam and the anti-war movement, and protests and candlelit vigils, Woodstock and drugs. He shows clips of real history and real events, and that's what my book did.
Do you have a favorite memory from watching the Joffrey perform as a child?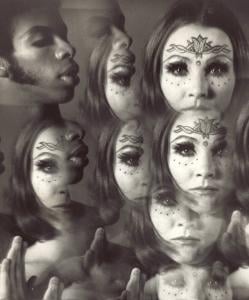 Astarte, seeing Max Zomosa, with the live rock band in the pit and the magnificent movies up on the screen. The thrill and excitement of being in the theater and you forget you're in the theater. Things seem real and it's very thrilling. It was Joffrey's ballet, he didn't choreograph very much, but this was something that he made that was an extraordinary theatrical event.
*This interview has been condensed and edited.