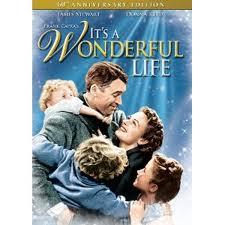 Music Box Christmas Show
Enjoy your favorite holiday classics on the big screen, with the Music Box's 29th annual Christmas show. Screenings of White Christmas and It's A Wonderful Life start Friday, December 14 and continue through December 24. Each showing kicks off with a visit from Santa who leads the audience in singing Christmas carols. Tickets are $12/14 for a single showing and $17/20 for a double feature.
Music Box Theatre
3733 N. Southport Ave.
Chicago, IL 60613
Winter WonderFest
This family-friendly event features different holiday-themed activities for everyone. From ice skating to amusement rides, Ferris wheel rides, crafts and live entertainment, it's sure to be a memorable experience. There's even a 170,000-square-foot winter playground to explore. The Winter WonderFest runs through January 6, 2013. Admission is free but wristbands are required for the rides. Tickets vary from $15-$29.
Navy Pier
600 E. Grand Ave.
Chicago, IL 60611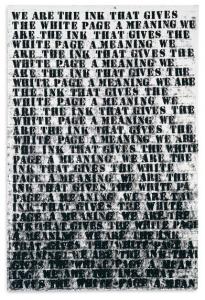 Color Bind
A new exhibit at the Museum of Contemporary Art explores its proactive collection in black-and-white. The MCA's new curator, Naomi Beckwith, is the innovator behind Color Bind: The MCA Collection in Black and White. The exhibit explores the museum's rich permanent collection through the basic formal lenses, black and white. The exhibit explores the varying meanings associated with the two colors, be it literal, formal or metaphorical in art. The exhibit runs through April 28, 2013. Admission is $12 for adults and $7 for students and seniors with an ID. Take a look at the new exhibition and meet the creative talent behind it.
Museum of Contemporary Art
220 E. Chicago Ave.
Chicago, IL 60611
Randolph Street Holiday Market
Still have several people to buy for on your holiday shopping list? Visit Randolph Street Holiday Market where shopping is made easy with free parking and free gift wrapping! This indoor/outdoor market boasts a wide variety of unique gifts of all price ranges. Peruse timeless antiques and modern treasures including vintage and indie fashion, jewelry, art, decorative objects, housewares, and more! The market runs Saturday from 10:00 am – 6:00 pm and Sunday from 10:00 am – 5:00 pm. Entry is $8 in advance or $10 at the gate. Kids 12 and under are free.
1340 W. Washington St.
Chicago, IL 60610