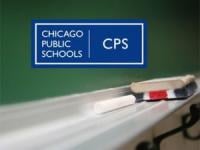 Chicago Public Schools announced a five-year moratorium on school closings starting next fall. In exchange for the moratorium, CPS has requested an extension on announcing school closings from the Illinois General Assembly. CPS says the moratorium "would provide long-term stability to students, parents and school communities after CPS develops and enacts a comprehensive plan to right-size the District," which it states is underutilized.
The Chicago Teachers Union responded that it wants a full moratorium on all school actions starting now, and "will actively oppose any school actions that involve these draconian methods." CTU is calling for CPS to reveal its list of school closings on December 1, but if CPS receives the extension, the District wouldn't announce proposed school actions until March 31, 2013.
In a statement, CTU President Karen Lewis said "Today's announcement is nothing more than a sleight of hand on behalf of the school district. CPS school actions target communities of color. How can the district cry 'under-utilization' as a justification for school closings while it simultaneously approves the opening of new charter campuses? If CPS can afford to hold off on shutting down schools for the next five years, they can afford to hold off on shutting down our schools this year."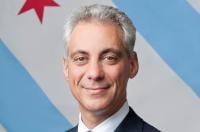 Mayor Rahm Emanuel issued a statement supporting the moratorium saying, "We know that our city has a significant number of schools that are underutilized, stretching resources thin and not giving every student a quality education."
He also said that the uncertainty around changes in schools would end this year.
"With the Commission CPS CEO Byrd-Bennett has appointed, Chicagoans will be involved in the conversation about any changes to our district this year; and after this year, I have directed CPS to implement a moratorium on CPS facility closures, ending unnecessary disruption to students and parents and bringing stability to our schools."
In an effort to engage the community in CPS's space utilization issues, CEO Barbara Byrd-Bennett has appointed an independent Commission on School Utilization. The nine-member group will make recommendations to the CEO about right-sizing the District, and will hold public meetings to gather community input. The Commission is holding its first public hearing Monday at UIC to hear from CPS officials and other researches on enrollment reports and financial challenges facing the District. A transcript and video of the meeting, as well as future meeting dates, will be available on the Commission's website at www.schoolutilization.com.
Read the full statements from CPS, CTU and Mayor Emanuel in the PDFs below.