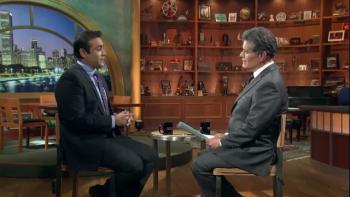 It's been a week now in the WTTW station and I'm feeling lucky to have met some wonderful people here. I had my first chance to go on-air, on the program Chicago Tonight, on Thursday. The discussion with Phil on the program ranged from my experience in the U.S. to the unfortunate shooting incident in Pakistan of the 14-year-old girl, Malala (for those of you who are following it, the latest update is that she has been flown to the U.K. for further treatment.)
During this interview, when I was asked how the U.S. was perceived in Pakistan, I had to give an honest opinion that the U.S. is not remembered in good terms in my country. Many people think that after 9/11 the people of Pakistan have suffered a lot due to the ongoing war in Afghanistan, and that the "war on terror" has now become a "war OF terror" for them, where they have been targeted by the Taliban and the militant factions to take revenge against the U.S. armed forces.
Even though the U.S. public cannot be held responsible for the actions and policies of the U.S. government, when you ask people in Pakistan how they feel about the U.S., their anger is directed towards the U.S. in general. The people-to-people contact is the most important thing to clear this misunderstanding. Students, journalists, professionals and politicians need to visit each other's countries more and more to bridge this gap.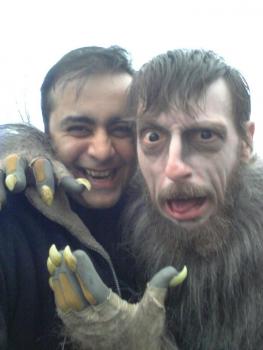 Shifting focus to another topic now: it was also my first weekend in Chicago and it felt really good to actually experience two holidays (weekend days) in a week. In Pakistan, we have a six-day working week and only one holiday. There was excitement in the office as everyone was sharing their plans for the weekend. It was a good time to visit my family members so we made plans to visit Six Flags Great America. It was one of the best experiences of my life. The park had been decorated in a Halloween theme with different characters wearing costumes accordingly. I took loads of pictures and instantly posted them on Facebook for my family members to see. As Halloween is not celebrated in Pakistan, the pictures got some interesting comments. I also attended a family dinner on Sunday which gave me an opportunity to sit with my family members after a long time. I was actually meeting some of my cousins after more than 10 years, so you can imagine the joy.