Need some ideas for what to do this weekend? Chicago Tonight knows what is going on!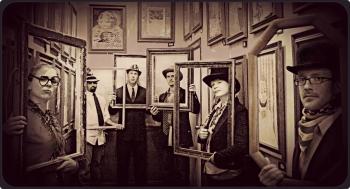 44 Plays for 44 Presidents
This unique chronological and biographical play encompasses all 44 presidents in varying manners. At times the play focuses on serious or tragic moments in a president's term, while others comedy is used to recount their tale. The play opens this weekend and runs through November 10 with shows Thursday - Saturday at 7:30 pm, and select performances Sunday at 3:00 pm. General admission is $20 and $10 for students and seniors with a valid ID. The play is being performed at the Neo-Futurarium in Andersonville. Watch a preview of the play!
The Neo-Futurists
5153 N. Ashland Ave.
Chicago, IL 60640
Andersonville Arts Weekend
Andersonville will be buzzing this weekend as it kicks off its 10th annual Andersonville Arts Weekend. Over 25 Andersonville businesses will showcase their art with several artist receptions. The festivities kick off Friday night with the "night of 100 pARTies" with beverages and entertainment during the art displays. Saturday and Sunday you can enjoy a self-guided art walk perusing the unique pieces these stores have to offer. The art festival takes place 6:00 pm – 10:00 pm Friday and 11:00 am – 6:00 pm Saturday and Sunday.
Centered at Clark & Berwyn, 5300 N. Clark
Chicago, IL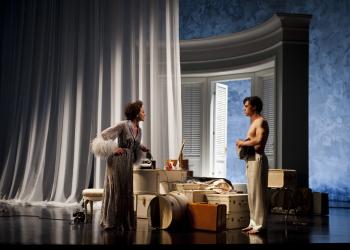 Sweet Bird of Youth
Academy Award nominee Diane Lane and Broadway's Finn Wittrock (Death of a Salesman) star in Tennessee Williams' classic play, Sweet Bird of Youth. A Hollywood legend (Lane) fleeing the disastrous premiere of her latest epic and a young actor-turned-gigolo trying to reclaim his former glory become an improbable couple. The two are forced to face their crumbling dreams in this seductive tale that's sure to captivate the audience. The play runs through October 28 and tickets range from $35-$93. Watch a review of this play and three others currently on Chicago stages.
Goodman Theatre
170 N. Dearborn St.
Chicago, IL 60601
Newberry Library's 125th Anniversary
The Newberry Library is celebrating its 125th anniversary with a special exhibit featuring 125 of its most prized possessions. Filled with millions of books, maps, manuscript pages, drawings and photographs in its collection, narrowing it down to 125 objects was no small feat. The 125 items selected embody the Newberry's mission to provide relevant research and learning opportunities. These are the most utilized and often examined pieces. Among some of the materials unveiled at the exhibition are Mozart's Conservati fedele which he wrote when he was only nine, and an extremely rare first edition of Don Quixote de la Mancha. The exhibition runs through December 31 at the Newberry. Watch a video that takes you inside this special exhibit.
60 W. Walton St.
Chicago, IL 60610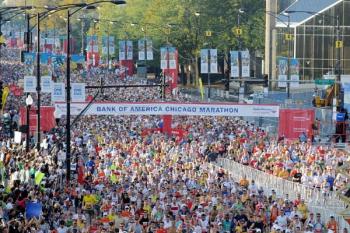 Chicago Marathon
Voted as one of the world's top five marathons, the Chicago marathon is just a much of a spectacle as it is a world-class race. This sold out race will have 45,000 participants representing all the 50 states and more than 100 countries. Come out to witness this immense exhibit of athleticism and cheer on the runners. Spectators can electronically track multiple runners along the race course by receiving real-time updates via text message, Facebook and Twitter. Updates will be received as runners cross the 10K, halfway (13.1 miles) and 30K checkpoints, as well as the finish line. The fun begins Friday with a two-day free Health and Fitness Expo that's open to the public at the McCormick Place Convention Center. And the fun continues after the race in Grant Park for a Post-Race Party, filled with food, beverages and live music that is free to the public. The wheelchair start is 7:20 am Sunday, October 7, with runner starts beginning at 7:30 am. The starting point is in Grant Park at Columbus Drive and Monroe Drive. The route travels north on Columbus to Grand Avenue, west on Grand to State Street and south on State to Jackson Boulevard.