Need some ideas for what to do this weekend? Chicago Tonight knows what is going on!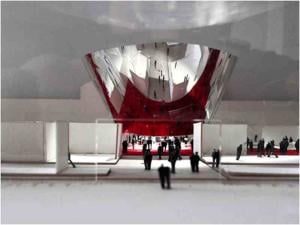 Expo Chicago
The inaugural international exposition of contemporary and modern art and design, Expo Chicago, debuted Thursday at Navy Pier. The expo is about quality, having limited the number of exhibitors to 100;15 of which are from Chicago. Other annual art fairs used to occur at Navy Pier like Next Art Chicago, Art Chicago and the Chicago International Art Exposition, but Expo Chicago has reinvented itself to attract the world's premiere artists, curators and collectors. The art fair is open Friday and Saturday 11:00 am – 7:00 pm, and Sunday 12:00 pm – 6:00 pm. Tickets are $20. Take a look inside Expo Chicago!
Navy Pier
600 E. Grand Ave.
Chicago, IL 60611
World Music Festival
This week-long music festival features a rich blend of traditional and contemporary music from a variety of cultures. Over 70 performances will take place at venues throughout the city giving you ample opportunities to listen to musicians from around the world. Admission is FREE. Here's this weekend's headliners:
Friday
Delhi 2 Dublin with Kalyan Pathak's Jazz Mata
Martyrs' Restaurant & Pub
3855 N. Lincoln Ave.
Chicago IL 60613
9:30 pm
Saturday
Melody of China
Old Town School of Folk Music (The Myron R. Szold Music & Dance Hall)
4545 N. Lincoln Ave.
Chicago, IL 60625
7:00 pm doors open; 7:30 pm show starts
Sunday
Slavic Soul Party with Daniel Kahn & the Painted Bird
Martyrs' Restaurant & Pub
3855 N. Lincoln Ave.
Chicago IL 60613
8:30 pm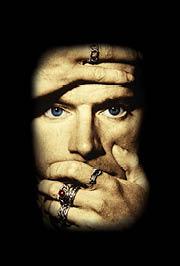 Hamlet
Shakespeare's longest and most influential tragedy has the remarkable ability to be retold throughout the centuries. Prince Hamlet exacts revenge on his uncle Claudius for murdering his own brother, King Hamlet. Claudius claims the throne and the widowed queen. The play portrays both true and feigned madness through one of literature's most intriguing characters. This timeless tale is being rejuvenated by Artistic Director Michael Halberstam at Writers' Theatre. The play runs through November 25 and tickets range from $35-$70. To see or not to see -- Hedy Weiss reviews Hamlet and three more shows during this busy theater season.
Writers' Theatre
325 Tudor Court
Glencoe, IL 60022
Chicago Blackhawks Training Camp Festival
The Chicago Blackhawks Training Camp Festival is back for its fifth year. Fans can watch live practice and scrimmages, a 3-on-3 street hockey tournament and a 5K run-Mad Dash to Madison and 10K skate. And if you're one of the first 10,000 fans to enter the United Center, you'll receive a nice little memento bobblehead of Jonathan Toews. The training camp is Saturday from 8:00 am – 2:00 pm, and admission is $5.
United Center
1901 W. Madison St.
Chicago, IL 60612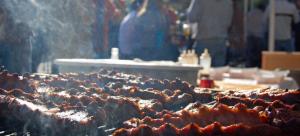 5th Annual Rib-a-Que Smoke Out
Wicker Park will transform into BBQ mayhem with the 5th annual Rib-a-Que Smoke-Out. Watch city favorites compete with amateurs for the title of "Smoke-out Champion" and the Gilded Grill trophy. At least 16 competitors will feature their own take on BBQ baby back ribs, plus one side dish. Attendees will get to taste several unique rib recipes and vote for an overall winner. There will also be a panel of celebrity judges who will cast their votes. The competition takes place right outside Moonshine Brewing Company so you'll have a selection of hand-crafted beers right at your fingertips. The smoke out takes place Saturday from 12:00 pm – 6:00 pm. Tickets are $25 in advance and $35 at the door.
Moonshine Brewing Company
1824 W. Division St.
Chicago, IL 60622