A new art expo sets sail at Navy Pier. We hear from the director on why this fair has the art world buzzing on Chicago Tonight at 7:00pm.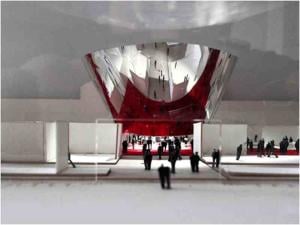 The inaugural international exposition of contemporary and modern art and design, Expo Chicago, debuted Thursday at Navy Pier. The expo is about quality, having limited the number of exhibitors to 100, 15 of which are from Chicago. Other annual art fairs used to occur at Navy Pier like Next Art Chicago, Art Chicago and the Chicago International Art Exposition, but Expo Chicago has reinvented itself to attract the world's premiere artists, curators and collectors.
Expo Chicago is being headed up by Tony Karman, former Art Chicago vice president and former director for Merchandise Mart Properties Inc. One component of the fair is the program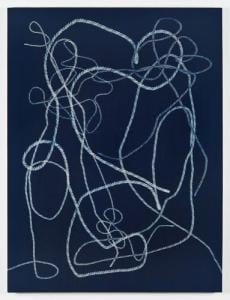 EXPOSURE, which affords 20 younger galleries the opportunity to participate in this international art fair for a reduced booth rate. Art enthusiasts will be able to explore some of the best innovative and emerging work. One of the EXPOSURE exhibitors is the Chicago gallery Andrew Rafacz, named for its owner. His gallery promotes mainly emerging and mid-career artists, most of who are from Chicago.
Rafacz says supporting Chicago natives is a major part of his gallery's philosophy.
"Chicago in the visual art world is overshadowed by L.A. and New York. I'm trying to convince Chicago and beyond that there are just as important artists in Chicago as anywhere else," said Rafacz.
He realizes that it's more difficult to be in the contemporary art scene in Chicago than in L.A. and New York, but wants to keep Chicago artists on the map. Being part of EXPOSURE allows him do this by showcasing talent that might not be as well-known yet.
"The artists making brand new work right now are a little younger, but super contemporary and cutting edge," he said.
The art fair will also allow Rafacz the opportunity to cultivate his relationships with other dealers.
"I really love Chicago and want to be representative of the city to galleries from other places, kind of like playing ambassador," he said.
ANDREW RAFACZ  and The Mission will both be exhibitors in EXPOSURE.
The other Chicago exhibitors at the art fair are:
Expo Chicago Hours:
Thursday, 12 pm - 7 pm
Friday, 11 am - 7 pm
Saturday, 11 am - 7 pm
Sunday, 12 pm - 6 pm