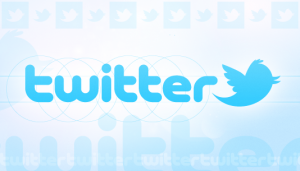 If you've ever tried to hail a cab in the rain or cold or during rush hour, you may have thought, "there has to be a better way." And there is. Taxi apps are increasingly available. They let you find a cab close by without standing on the street, hoping for the best. In Chicago, one cab driver has embraced technology as a way to not only build a client base but to improve the image of cabbies.
A few years ago, Rashid Temuri got bored with driving a cab. He'd been at it since his early 20s. But then, the era of smartphones and Twitter came along, and suddenly Temuri's enthusiasm spiked.
"I used to search "cab Chicago" or "taxi Chicago" on Twitter, and mostly I see only complaints people had about the cab drivers," said Temuri. "I used to say I apologize for what's happening, if there's a misunderstanding involved probably with the cab driver was not as wrong as that person thinks. I explain how it works in as nice a way as possible."
It wasn't his goal but Temuri has become something of a Twitter ombudsman for his fellow Chicago cabbies. At first, it was all about responding to upset passengers, but then he started building followers who enjoy his very courteous and frequent reports from the streets of Chicago.
"I'm loving the fact that suddenly my social network of friends has grown by hundreds of people," said Temuri. "It's just that I enjoy talking to them."
In fact, Temuri now has nearly 5,000 Twitter followers. A quick scan through the 25,000 tweets he's sent over the last couple of years shows that he's not only responsive, but very courteous. Many of his followers have become customers who tweet him when they need a taxi. But since he can't respond to all of them, he offers fellow drivers whom he trusts with his growing reputation. It's led Temuri to push his industry to get on the social media bandwagon.
"It's time for all of my fellow cabbies to start embracing the technology," he said.
Toward that end, Temuri is working with the London-based company, called Hailo, which runs one of a growing number of taxi apps. Some of those smartphone apps are available right now in the Chicago area. A couple of the better known ones include Taxi Magic and Uber, which dispatches mainly limousines.
Hailo is currently available only in London and Dublin. Temuri is working with the company to help roll out the app in Chicago.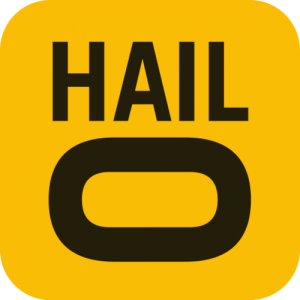 "Hailo approached me on Twitter, and at that time I was approached by several other companies, but Hailo was the first one that got my attention because their app was offering cab drivers so much more than just pickup fares," Temuri said. "Some cab apps, they're charging customers mandatory 20 percent tip. Well, most of the people like to give tips but they shouldn't be mandatory."
Hailo also claims that it's faster because it will connect customers directly to the nearest cab. But Temuri wants an added feature.
"Very soon, we're working on technology that the cab driver who has the highest rating gets the offer before the driver that gets the lower rating, so this way the customer always gets the better-rated cab driver," said Temuri.
While he waits for the app to launch, Temuri will try to spread more goodwill and attract fares via Twitter. The 36-year-old is also something of a newshound who peppers his tweets with news bulletins as he spots them driving around town. It's something that got him a lot of Twittersphere attention during the NATO summit.
"NATO was something very exciting happening in the city," said Temuri. "I was following whatever was happening, and people were surprised that my tweet was faster than some of the news feeds that they were following."
Rashid Temuri also has a tech-friendly cab. Not only does he offer free Wi-Fi in his taxi, he'll even let you charge your phone or iPad if the battery's running low. He says he hopes to launch the Hailo app in Chicago this fall.
And, for the record, Temuri says he never tweets while driving.