Need some ideas for what to do this weekend? Chicago Tonight knows what is going on!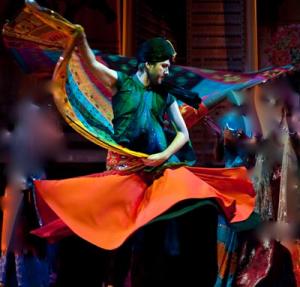 Eye on India Film Festival
The Eye on India Film Festival is an annual festival of Indian performing arts, visual arts and literature, in collaboration with Chicago-based organizations. Eye on India is a not-for-profit organization, and one main goal of the festival is to create opportunities for Chicago-based artists in India. Various events are held throughout the festival, one highlight being a Bollywood dance party on July 14 at 11:00 am on the front plaza of the MCA. People are encouraged to participate in this FREE, fun event which is led by a Bollywood choreographer coming from India, who does flash mob workshops all over the world. There will also be a special appearance by acclaimed Indian film actress Sharmila Tagore. Read a Q&A with the festival's president and watch a WTTW video interview with Tagore. The festival takes place from July 12-22 at various locations in Chicago.
Bollywood Dance Party
Museum of Contemporary Art Chicago
220 E. Chicago Ave.
Chicago, IL 60611
Chinatown Summer Fair
Enjoy the best in Asian cultural entertainment including live music, food, Chinese arts and crafts exhibits, street vendors, and a children's play area. Events include: Old and New World music acts, Folk dancing, Japanese drumming and Martial arts demonstrations. Plus there's a Lion Dance procession at 12:45 pm. The festival is free and takes place on Sunday, July 15 from 10:00 am – 8:00 pm.
Chinatown
Wentworth Ave. from Cermak Rd. to 24th Pl.
Chicago, IL 60616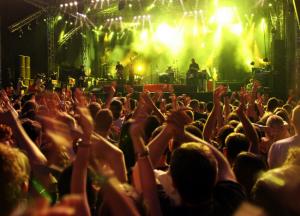 Pitchfork Music Festival
The three-day festival kicks off Friday with some of independent music's best bands and artists. Pitchfork showcases over 40 acts on three stages, in West Town's Union Park in Chicago. Some of this year's featured acts include: A$AP Rocky, Feist, Grimes, Kendrick Lamar, Vampire Weekend and more. Extra features of the festival include the Book Fort, where one can browse tables and bookshelves and speak directly to publishers and editors from various indie presses. There will also be a Coterie, presenting the wares of 40 artists and craftspeople, a Flatstock art/poster show, and Chirp Record Fair, offering a spectacular variety of vinyl. Pitchfork also announced that they're going to livestream this year's festival on their Pitchfork.tv YouTube channel.  So if you don't want to brave the heat…you don't have to. Three-day passes and Saturday one-day passes are sold out, but one-day passes for Friday and Sunday are still available for $45. Read what the two local bands -- A Lull and Outer Minds -- say are their top picks for the festival, and watch videos of headlining acts.
Union Park
1501 W. Randolph St.
Chicago, IL 60607
Taste of Chicago
Taste of Chicago is the world's largest food festival showcasing the diversity of Chicago's dining community. The food festival serves up more than 300 menu items from over 70 restaurants and food vendors, and offers tastes of not just Chicago cuisine, but also the global influences that are a part of the city's melting pot. Every summer since 1980, Chicago's beautiful Grant Park on the city's magnificent lakefront has been home to the world's largest food festival. In addition to the delicious food, different musicians will be performing each day:
Friday, July 13
Michael Franti & Spearhead
Fitz & the Tantrums
5:30 pm
Saturday, July 14
Chaka Khan
Raphael Saadiq
5:30 pm
Sunday, July 15
Dierks Bentley
Lindi Ortega
3:30 pm
To further immerse into the whole food experience, you can wander over to the Dominick's Cooking Corner and see cooking demonstrations by some of Chicago's best chefs and wine experts. Taste of Chicago is still a free admission festival, but tickets must be purchased to buy food. Tickets are sold in strips of 12 for $8. All daily restaurants offer a small "Taste" portion for 2-3 tickets- a great way to sample a large variety of foods. Tickets to the seating area at the Petrillo Music Shell will be sold on-site for $25, and lawn seating is free. The festival runs July 11 - 15, from 11:00 am – 9:00 pm at Grant Park. View a map of the festival and a list of participating restaurants.
Grant Park
337 E. Randolph St.
Chicago, IL 60601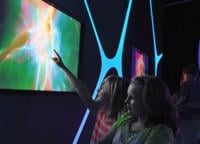 Adler Planetarium Exhibit
A trip to the beginning of time and back. That's what visitors to the Adler Planetarium will experience in a new, interactive history of the universe. The new exhibit, The Universe: A Walk Through Space and Time, opens Friday, July 13. Visitors will be transported to the distant corners of the cosmos and witness how the Universe evolved over 13.7 billion years -- from the Big Bang to modern day. Go inside this incredible voyage with Chicago Tonight. The museum is open from 9:30 am – 6:00 pm everyday during summer. Admission to see all exhibits and choice of two shows is $22 for children (ages 3-11) and $28 for adults.
Adler Planetarium
1300 S. Lake Shore Dr.
Chicago, IL 60605