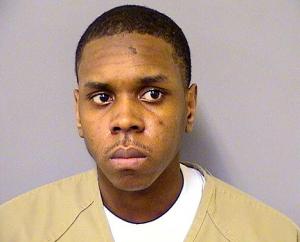 William Balfour, the man accused of murdering actress Jennifer Hudson's mother, brother and 7-year-old nephew in 2008 has been convicted on all counts.
Balfour was charged with three counts of first degree murder, one count of home invasion, one count aggravated kidnapping, one count residential burglary, and one count possession of a stolen motor vehicle. He was found guilty on all seven counts.
In a press conference after the verdict was read, Balfour's public defender Amy Thompson said they were planning to file an appeal.
"We will be filing a motion for a new trial on the 8th of June and file a notice of appeal," she said.
Thompson called her client "a stoic man" and stresses that mistakes may have been made.
"Is there some questionable use of evidence in this case by the Chicago Police Department? I think there was," said Thompson.
Jennifer Hudson was present in the courtroom when the verdict was read.