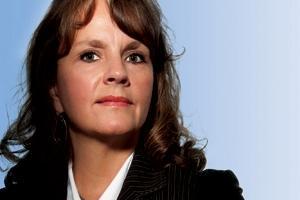 Most of the $36.5 million raised by private donors to cover costs for Chicago's NATO summit are in the host committee's bank account, according to a Chicago Tribune interview with committee director Lori Healey.
The committee received donations from 36 private companies and organizations, including Boeing, the CME Group, and GE.
Healey also said that none of the donations were targeted toward particular expenses, like police overtime, and that the committee would receive a single bill for the summit.
"At the end of the day, when you tally up the cost from the city side, what's not covered by the federal reimbursement ... anything that's left over, they'll submit a bill to the host committee and World Business Chicago, and it will get paid," she told the Tribune.
The city says the federal government will pay the city over $19 million to host the summit, which is expected to cost $40-$60 million. But the Chicago Reader reported last week that the city had only applied for a $7.5 million from the federal government. 
According to the Reader, that's because Congress has only appropriated $7.5 million for special security events like the NATO summit. 
"Given the scope of NATO, [the Department of Homeland Security] also worked with the City of Chicago to make other grant funding available to support estimated security costs," City Hall spokesman Jenny Hoyle told the Reader. But "many of the expenses related to NATO will be made on a reimbursement basis following the summit."