The video cannot be displayed.
News stories written from tweets? We look at new technology that uses social media to report the news on Chicago Tonight at 7:00 pm.
If you wanted to turn a stack of data in a neatly organized spreadsheet or database into a newspaper story at the push of a button, Narrative Science was the place to do it.
Narrative could take that data—a game's box score or a company's financial filings—and feed it into their computers, which would spit out a short, but accurate, news brief. Companies like Forbes took notice, and contracted Narrative to populate some of their blogs.
But earlier this month, Narrative began mining far less regimented sources of data—and producing articles more closely resembling journalistic analysis.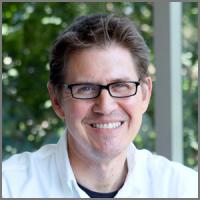 "More recently, we take unstructured data [such as] Twitter and social media streams to follow certain entities," said Kris Hammond, the company's chief technology officer, and a computer science and journalism professor at Northwestern University. "We can take the Twitter data and polling data to write a story about what people are saying about a particular entity. The outcome is something that sounds like and reads like something that would come from a human."
These new tools let Narrative see what trending topics are, and what sets of ideas people are pairing together in their tweets.
"We are looking about topics people are talking about—we're not so interested in individual tweets," Hammond said. "In Michigan, most people talking about Romney are talking about jobs, [for example]. We're not interested in describing just the event, but what the event means."
Hammond says Narrative's articles take less than a second to create, once the data has been given to the program.
"For the Big 10, we do quarterly updates for football," Hammond said. "We ingest data, and after one quarter, the information will be on the team's website before the commercial is back."
Read one of Narrative Science's latest computer-created articles below:
NEWT GINGRICH GAINS ATTENTION WITH HOT-BUTTON TOPICS TAXES, CHARACTER ISSUES

Newt Gingrich received the largest increase in Tweets about him today. Twitter activity associated with the candidate has shot up since yesterday, with most users tweeting about taxes and character issues. Newt Gingrich has been consistently popular on Twitter, as he has been the top riser on the site for the last four days. Conversely, the number of tweets about Ron Paul has dropped in the past 24 hours. Another traffic loser was Rick Santorum, who has also seen tweets about him fall off a bit.

While the overall tone of the Gingrich tweets is positive, public opinion regarding the candidate and character issues is trending negatively. In particular, @MommaVickers says, "Someone needs to put The Blood Arm's 'Suspicious Character' to a photo montage of Newt Gingrich. #pimp".

On the other hand, tweeters with a long reach are on the upside with regard to Newt Gingrich's take on taxes. Tweeting about this issue, @elvisroy000 says, "Newt Gingrich Cut Taxes Balanced Budget, 1n 80s and 90s, Newt experienced Conservative with values".

Maine recently held its primary, but it isn't talking about Gingrich. Instead the focus is on Ron Paul and religious issues.