The video cannot be displayed.
Project Shield, the federally funded Homeland Security program to install security cameras across Cook County, had problems at every stage of its development, according to a report released Sunday by the U.S. Department of Homeland Security's inspector general.
The program, which cost the federal government over $45 million over seven years, suffered from poorly planning, malfunctioning equipment, missing inventory, and may have even endangered police officers' safety.
If realized, Project Shield would have allowed first responders and county officials to view live video feeds from police cars and other locations across the county. But a host of technical problems plagued the program, according to the IG report.
The cameras, which cost $65,000 a piece, were initially tested at the U.S. Open. But the balmy conditions there were nothing near the extreme heat and cold in Cook County, which caused some of the equipment to break down. And police were sometimes unable to view criminal databases from their cars after the cameras were installed, because they were incompatible with the county's systems.
Many of the stationary cameras were also pointed at police parking lots, inside police stations, and other locations already under surveillance. And 18 percent of all the cameras have gone missing, the report said.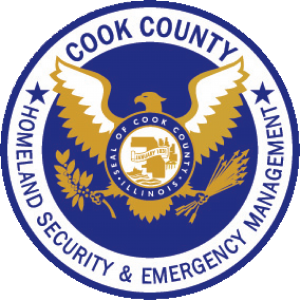 In addition to a lack of planning from county officials, the report placed blame on FEMA, which oversaw the project, "because FEMA did not adequately ensure that the State of Illinois effectively monitored Cook County's expenditures of Project Shield grant funds. As a result, the project was not implemented effectively, and millions of tax dollars may have been wasted on equipment that does not perform as intended."
The program was shelved by Cook County Board President Toni Preckwinkle last summer after an internal investigation reached similar conclusions.
Cook County Department of Homeland Security director Michael Masters joins us on Chicago Tonight at 7:00 pm to discuss the federal report and the department's direction after the failed project.
When Project Shield was discontinued in July, Masters told the Chicago Tribune that in addition to all of the technical bugs, the cameras also blocked air bags in police vehicles.
"Cook County has, at best, a semifunctional system and, at worst, a glaring example of mismanagement and poor design," Masters said.
After the IG report was released this week, Sen. Mark Kirk (R-Ill.) and Rep. Mike Quigley (D-Ill.) called for an FBI investigation into possible criminal activity by Cook County officials and third-party contractors.
Masters said his department is conducting an audit in an attempt to find the missing inventory, according to the Chicago Sun-Times.
Read the full report from the Inspector General by clicking on the PDF below.