The Tiffany glass and marble ceilings in a fireproof mansion are decked out for the holidays. Geoffrey Baer rounds up some seasonal offerings of art, culture and fun on Chicago Tonight at 7:00 pm. Check out the holiday events below.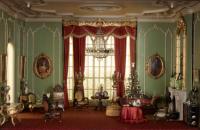 Holiday Thorne Rooms
The tiny but joy-filled rooms are back at The Art Institute of Chicago, trimmed in historic holiday finery. The seven rooms that inaugurated this seasonal offering last year will return with even more Lilliputian trimmings. This year, the New Orleans and New Mexico rooms join the festive tradition, and the never-before-seen Americana Room from Marshall Field V's private collection will also be displayed. The exhibit runs from Nov. 11, 2011 – Jan. 7, 2012. Can't get to the museum? No problem! You can play an interactive online game called Escape from Thorne Mansion by clicking here. For more on the Thorne Miniature Rooms, click here.
The Art Institute of Chicago
111 S. Michigan Ave.
Chicago, IL 60603
(312) 443-3600
Driehaus Museum
The Richard H. Driehaus Museum's marble halls have been "decked" in holiday decorations, including elegant poinsettias and three tastefully adorned trees, which will remain on display until Jan. 8, 2012. The Museum also has two upcoming holiday events. On Thursday, Dec. 8, enjoy a seasonally inspired concert, Holiday Bazaar: An Evening of Cabaret with Hilary Feldman. Chicago's own Beckie Menzie will accompany Feldman on the piano for a program of both traditional and less-known holiday songs. The event begins at 5:00 pm. Tickets are $35 and include complimentary cocktails and appetizers. And on Dec. 10-11, enjoy Magic at the Mansion, a family friendly program with master magician Sean Masterson, who transports audiences back in time to the holiday season of 1893 with his theatrical magic show featuring sleight-of-hand, levitation and audience participation. The four performances will take place Saturday, Dec. 10 and Sunday, Dec. 11 at 1:00 pm and 3:00 pm. Tickets are $12 for adults and $8 for children. The ticket price includes the Museum's general admission.
Driehaus Museum
40 E. Erie St.
Chicago, IL 60611
(312) 482-8933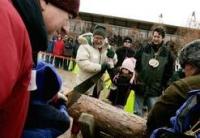 The Morton Arboretum's Yule Log Hunt
The "Yule Log Hunt" arrives at The Morton Arboretum on December 26 from 2:00 to 4:00 pm. Seekers of all ages will follow clues and riddles that lead them to the hidden log. Somewhere on the Arboretum's 1,700 acres is a large log with a big red ribbon waiting to be found. Participants are given a sheet containing rhyming clues to the log's location and eight preliminary locations. Contestants must find and get their clue sheet punched at each preliminary spot, to prove they did arrive at all eight locations. Contestants may then use the final clue to locate the Yule Log. After the hunt, a warm fire and hot beverages await at the Visitor Center. Enjoy a singing performance by the Frozen Robins in their Victorian costumes. For the pint-sized flatfoots, the Children's Garden has a "Yule Twig Hunt!" This drop-in, self-guided activity sends little ones on a short hunt for a log that is more their size. Twig hunts are available from 11:00 am to 4:00 pm.
The Morton Arboretum
4100 Illinois Route 53
Lisle, IL 60532
(630) 968-0074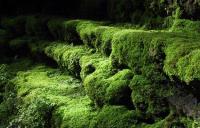 Garfield Park Conservatory
The Garfield Park Conservatory sustained catastrophic damage in the June 2011 hailstorm, shattering approximately half of the glass panes in the roofs of the historic Fern Room, Show House, and 10 propagation greenhouses. The Holiday Flower Show was canceled this year due to the damage, but they are partially open with seasonal performances. The much awaited re-opening of the Fern Room takes place on Saturday, Dec. 3. Enjoy Voices of the Season on Sunday, Dec. 4 from 2:00 pm to 4:00 pm, featuring holiday music including blues, jazz classics, pop standards and Broadway show tunes. The event also includes a visit with Santa and holiday treats in Horticulture Hall.
Garfield Park Conservatory
300 N. Central Park Ave.
Chicago, IL 60624
(312) 746-5100