The video cannot be displayed.
A giant of modern dance explores the legacy of Abraham Lincoln. Bill T. Jones talks about the most ambitious undertaking of his distinguished career on Chicago Tonight at 7:00 pm.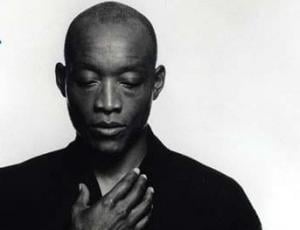 Ever wondered what brings a theatrical or dance production to life? This Friday November 11, Bill T. Jones: A Good Man will premiere on WTTW. As part of the 25th season of American Masters and this season's PBS Arts Festival, the 90-minute film follows the journey of the Bill T. Jones/Arnie Zane Dance Company as they create Fondly Do We Hope…Fervently Do We Pray, a Ravinia Festival-commissioned work of dance-theater to honor Abraham Lincoln's 200th birthday.
Two years in the making, the film delves into the creative process of two-time Tony® Award winning choreographer Bill T. Jones and directors Bob Hercules and Gordon Quinn. The film focuses on the struggles and triumphs the production and its producers face in the course of development, facing complex issues underlying the concepts of freedom, goodness and humanity.
"Fondly… is one of the most challenging projects I have ever undertaken," said Jones. "A Good Man is an honest and unflinching portrait of that process."
The piece changed over time as Jones and his dancers came to grips with their own feelings about Lincoln's legacy as the 16th President and "The Great Emancipator," eventually evolving into a hopeful reflection on a struggle for democracy.
The film features interviews from different members of the company, from dancers to musicians, staff and crew. In addition to showcasing rehearsals from the New 42nd Street Studios in New York City and the Ravinia premiere, the film also delves into production, writing and research sessions, and a poignant expedition to the Abraham Lincoln Presidential Library to view some of Lincoln's personal items.
The PBS Arts Festival is a series of nine films, highlighting nine special performances by innovative artists from across the country, airing Friday nights through December 16.
To hear Bill T. Jones talk about his creative process, view the video below:
To watch a preview of the show, view the video below:
For a behind-the-scenes look at the choreographing process, view the video below:
For more information, visit the links below.