The video cannot be displayed.
Kris Kridel of WBBM Newsradio 780 joins us on Chicago Tonight at 7:00 pm to discuss the local impact of Hurricane Irene, a survey from human resource managers on job applications, and other top business stories.
Chicago-based CareerBuilder surveyed human resource managers at 2,600 firms and found that 45 percent of them spend less than one minute reviewing job applications. The survey was conducted by Harris Interactive© from May 19 to June 8, 2011.
According to the Bureau of Labor Statistics, with 13.9 million Americans seeking work, grabbing an employer's attention quickly and leaving a positive impression is critical.
When asked to recall the most memorable or unusual résumés, hiring managers and human resource managers shared the following:
1) Candidate said the more you paid him, the harder he worked.
2) Candidate was fired from different jobs, but included each one as a reference.
3) Candidate said he just wanted an opportunity to show off his new tie.
4) Candidate listed her dog as reference.
5) Candidate listed the ability to do the moonwalk as a special skill.
6) Candidates –a husband and wife looking to job share –submitted a co-written poem.
7) Candidate included "versatile toes" as a selling point.
8) Candidate said that he would be a "good asset to the company," but failed to include the "et" in the word "asset."
9) Candidate's e-mail address on the resume had "shakinmybootie" in it.
10) Candidate included that she survived a bite from a deadly aquatic animal.
11) Candidate used first name only.
12) Candidate asked, "Would you pass up an opportunity to hire someone like this? I think not."
13) Candidate insisted that the company pay him to interview with them because his time was valuable.
14) Candidate shipped a lemon with résumé, stating "I am not a lemon."
15) Candidate included that he was arrested for assaulting his previous boss.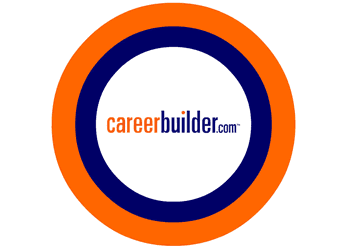 "In a crowded job market, a stand-out résumé can be the difference between getting the interview and being lost in the pile. But job seekers need to ask themselves if they're standing out for the right reasons," said Rosemary Haefner, vice president of human resources at CareerBuilder. "Hiring managers will notice and spend more time with résumés that are easy to read and include relevant experience customized to the position. Creativity and personal touches may seem tempting to some job seekers, but many times, it's a disqualifying distraction for a human resource professional."
Haefner offers tips on how to make your résumé stand out for the right reasons:
Stay Relevant. Remember that you are only applying for one position at a time.  Describing every job you ever had will not help hiring managers understand why you're the best person for the job. Only list experience that is relevant to the job description or reword past experience so that it's clear it will transfer to the new role.
Go Easy on the Eyes. If you hold up your completed résumé and can't see any white space, you've got a problem. Use formatting – bullets, line breaks, headers, readable font, wide margins – that guides readers' eyes to the bottom of the page. Keep your descriptions to the point and trim out any unnecessary words.
Include a Professional Summary. Instead of writing an objective at the top that states what job you want, craft a professional summary recapping your relevant experience in one or two sentences. Done well, this may convince hiring managers to spend longer than a minute with your resume or application.
Proofread . . . and then Proofread Again. A lot of hiring managers will toss any résumé that contains spelling, grammar or formatting errors – regardless of your past experience. Even if you can't find any typos, e-mail it to friends and family to be sure. Odds are they'll find something you missed.
For more information, visit CareerBuilder.