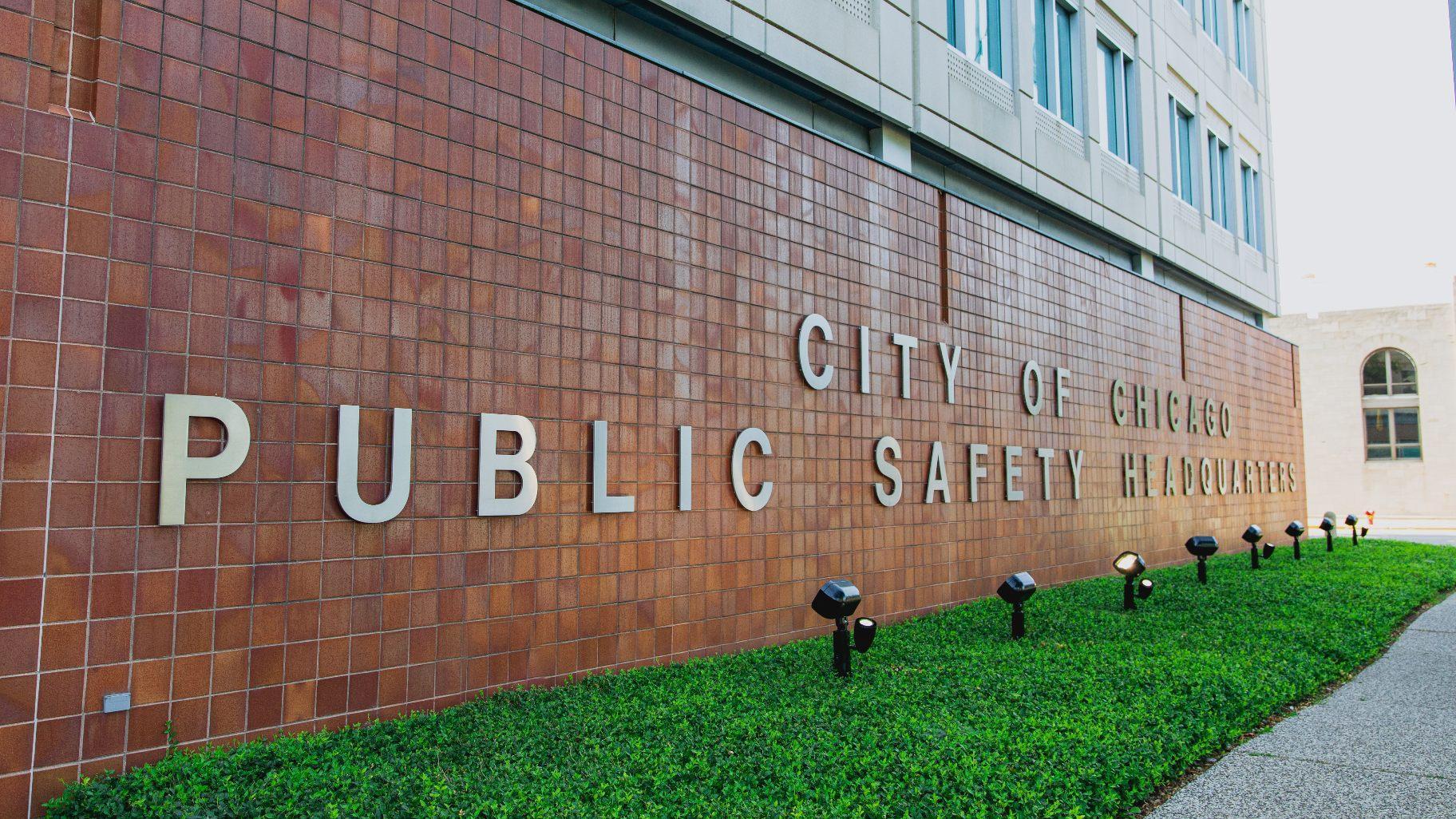 (Michael Izquierdo / WTTW News)
In a new report this month — which found the Chicago Police Department has reached full compliance on just 6% of its consent decree requirements — independent monitor Maggie Hickey expressed a belief that additional transparency will help bring police in line with necessary reforms.
To do that, Hickey's monitoring team joined city and state officials Thursday for the first in what is expected to be a series of monthly public hearings about the department's consent decree progress.
"Today's hearing is one step forward toward additional transparency," Hickey said during the hourlong Zoom meeting.
The consent decree was issued after a 2017 federal investigation found officers routinely violated the constitutional rights of Black and Latino Chicagoans. That probe was triggered following the murder of 17-year-old Laquan McDonald by a Chicago police officer.
These public hearings are intended to give the public more regular updates on where the police department is making progress or falling behind on its consent decree requirements.
In its latest report, published in early November, the monitoring team found that while the CPD has reached some level of compliance with 85% of consent decree paragraphs, it has only fully complied with 33 out of 552 paragraphs.
Much of Thursday's hearing focused on the CPD's Tactical Review and Evaluation Division, also known as TRED, which analyzes certain officer use-of-force incidents. CPD Commander Sean Joyce, head of the department's Office of Constitutional Policing and Reform, said the division has a growing backlog due to significant understaffing.
In 2022, there were more than 3,500 total use-of-force incidents — which can range from an officer taking someone to the ground to firearm discharge and deadly force — recorded by the department.
A majority of those must be reviewed by TRED, but the division's current staffing includes one commander, one lieutenant, eight sergeants and 47 officers.
"This work takes time, and this work requires staffing," Joyce said.
Assistant Attorney General Sam Kennedy said TRED showed initial progress when it was launched in 2017 but has since backtracked. He noted that the backlog has greatly expanded just since July, when it was around 2,000 unfinished reports, to now, with more than 5,100 open cases.
Kennedy noted that the CPD has suggested it bring in retired officers to work in TRED and help fill in open positions, but to this point not enough has been done to solve the backlog.
"We are concerned," he said.
Hickey said another public hearing will be held next month, and additional meetings for 2024 will be scheduled as soon as possible. The monitoring team is also planning to publish new recommendations early next year about accelerating the CPD's consent decree compliance.
Contact Matt Masterson: @ByMattMasterson | [email protected] | (773) 509-5431
---