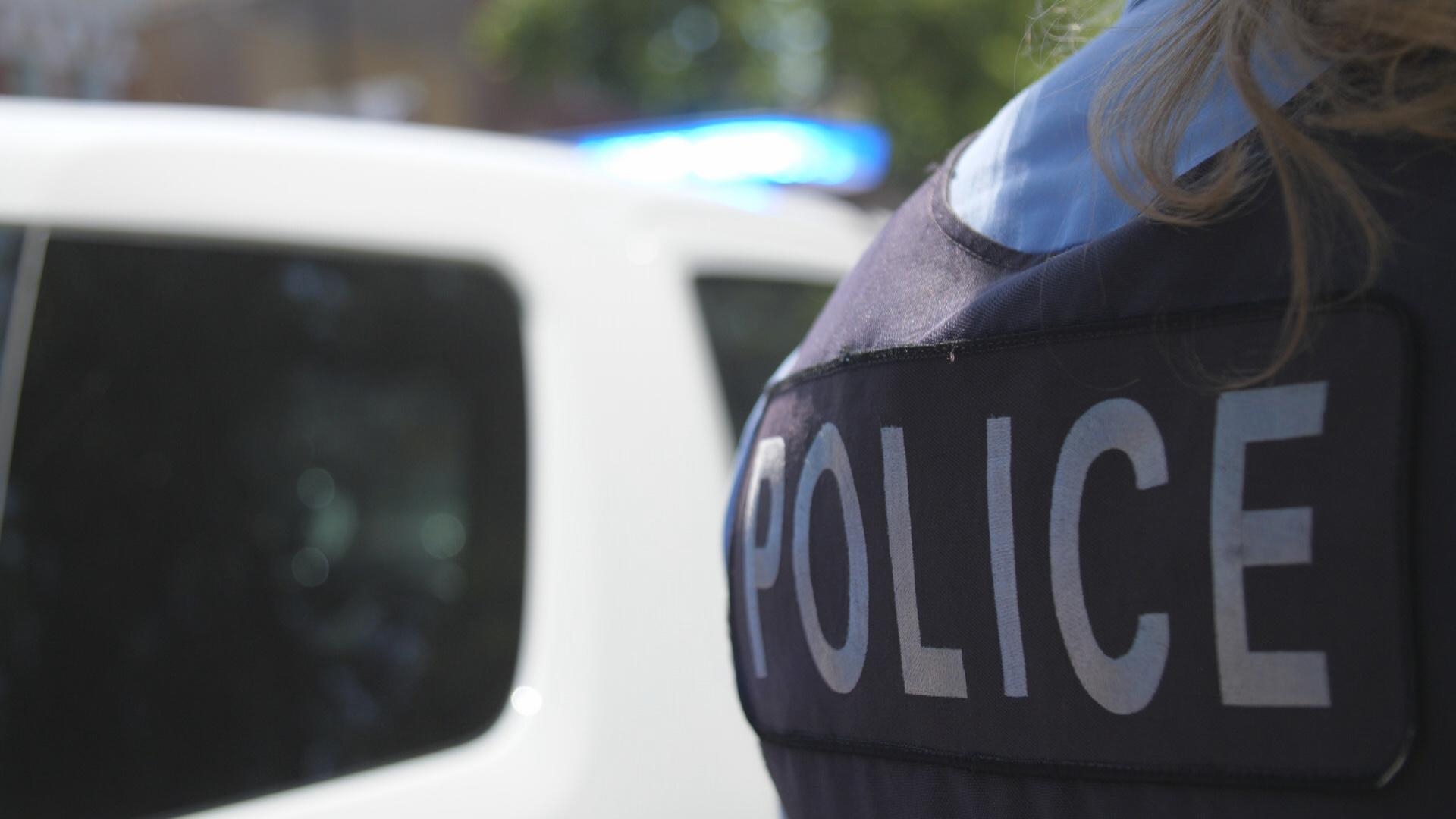 (WTTW News)
The interim commission that oversees the Chicago Police Department unanimously approved a policy banning officers from associating with hate groups and extremist organizations, increasing the pressure on Chicago Police Supt. Larry Snelling to make good on promises to rid the department of officers with ties to groups like the Proud Boys and Oath Keepers.
The Community Commission for Public Safety and Accountability voted unanimously to expand the policy, last updated in 1997, that bans officers from belonging to criminal groups, like street gangs. The policy now also bans officers from belonging to hate groups that promote prejudice or those that aim to overthrow the government or interfere with police duties.
Yvette Loizon, a member of the commission known as the CCPSA who had a hand in drafting the new policy, said the old policy relied on a list of groups deemed criminal by CPD officials. If officers were not accused of belonging to any of those groups, police brass could do little to punish officers, she said.
"That was a point of concern, because groups change," Loizon said during a webinar hosted by the CCPSA to explain the new policy. "There was a lot of concern people could fall through the cracks."
The new policy instead focuses on officers' conduct and bans them from belonging to what the policy calls "biased organizations" or engaging in "active participation" with them, which is defined as recruiting new members, fundraising, organizing events or promoting them on social media.
The new policy is set to take effect in 60 days. Mayor Brandon Johnson could veto the policy, which could be overridden by the Chicago City Council.
The new policy reminds officers they are already banned from posting content on social media that is disparaging "to a person or group based on race, religion, sexual orientation or any other protected class on personal social media accounts."
Snelling vowed to crack down on officers who belong to organizations like the Oath Keepers and Proud Boys during the annual hearing on CPD's budget, which is set to hit $2 billion in 2024. The remarks came in direct response to a series of stories by the Chicago Sun-Times and WBEZ-FM revealing that the names of nine Chicago Police Department members appeared in leaked rosters for the Oath Keepers, an anti-government extremist group.
Shortly after Snelling's promise to launch a new probe of those officers, the CCPSA voted unanimously to ask Inspector General Deborah Witzburg to investigate officers with ties to hate groups and far-right extremist organizations as well as officials' attempts to root out extremism from the CPD.
It is not clear that the ongoing probe will result in any of the officers being terminated or punished. For a full year, City Council members, civil rights groups and police reform advocates have been enraged and baffled by what they see as the department's halting response to evidence of extremism in its ranks.
In October 2022, police brass rejected a recommendation from Witzburg to terminate an officer who lied about his ties to the far-right Proud Boys extremist group. Instead, that officer served a 120-day suspension.
In January, police brass rejected a recommendation from Witzburg to terminate an officer who admitted belonging to the Oath Keepers. That officer remains on active duty with the CPD and earns nearly $109,000 annually, according to a city database.
Members of both groups participated in the Jan. 6 U.S. Capitol insurrection, and leaders of both groups have been convicted of seditious conspiracy.
The Southern Poverty Law Center has called on Chicago officials to "adopt clear and unambiguous policies and procedures prohibiting city employees from actively associating with hate and extremist groups."
Contact Heather Cherone: @HeatherCherone | (773) 569-1863 | [email protected]
---