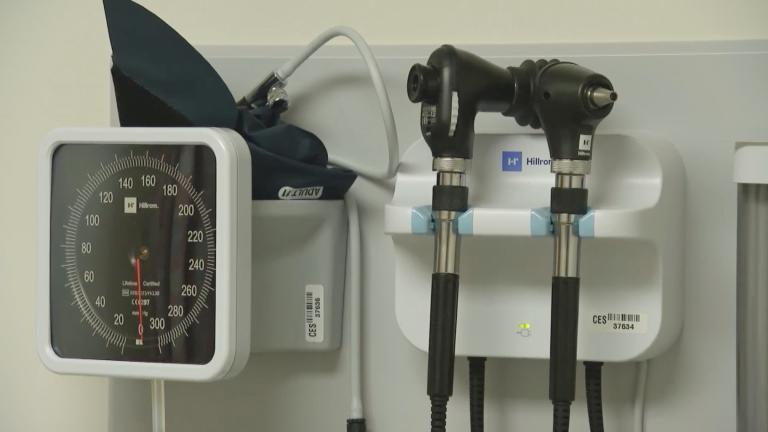 (WTTW News)
Over $280 million in medical debt affecting more than 158,000 Cook County residents has been erased as part of a countywide medical debt relief program launched last year, according to Cook County Board President Toni Preckwinkle in a Tuesday news release.
As part of the program, Cook County officials work with the national nonprofit RIP Medical Debt to purchase debt from health care providers in the county, which then allows the debts to be erased for residents who qualify based on financial hardship.
"We buy it basically at the same price that they would sell it to debt collectors," said Preckwinkle in an interview on "Chicago Tonight" in May about the program. "We buy it, we erase the debt, send the families, individuals notices that their debt has been wiped out."
In the latest round of medical debt relief, the county erased over $173 million of debt for more than 85,000 patients at UChicago Medicine. Each UChicago Medicine patient saw an average of about $2,000 in debt relief. Over 75% of patient households reported annual incomes below $51,000, according to officials.
Program recipients are eligible for relief if they are Cook County residents and have incomes up to 400% of current Federal Poverty Guidelines, or have a medical debt that is 5% or more of their estimated household annual income. There is no way to apply for the program, rather, RIP Medical Debt performs an analysis of hospital debt portfolios and identifies qualifying accounts, according to Cook County's website.
The county has allotted $12 million in COVID-19 recovery funds from the federal American Rescue Plan Act to fund the program.
Neighborhoods on the South and West Sides of Chicago have seen the highest amount of medical debt erased so far, according to officials. Residents living in ZIP codes 60629, 60619 and 60620, which includes parts of Chicago Lawn, Chatham and Auburn Gresham, are among the top three ZIP codes who have seen the highest amount of debt erased with a total of over $38 million.
"People feel a lot of anxiety when they have medical debt," said RIP Medical Debt President and CEO Allison Sesso in an interview on "Chicago Tonight" in January about the program. "They do not go to the hospitals to get the care that they need when they think they owe a medical debt, or they do owe a medical debt, or they're concerned that they might get medical debt."
Contact Eunice Alpasan: @eunicealpasan | 773-509-5362 | [email protected]
---