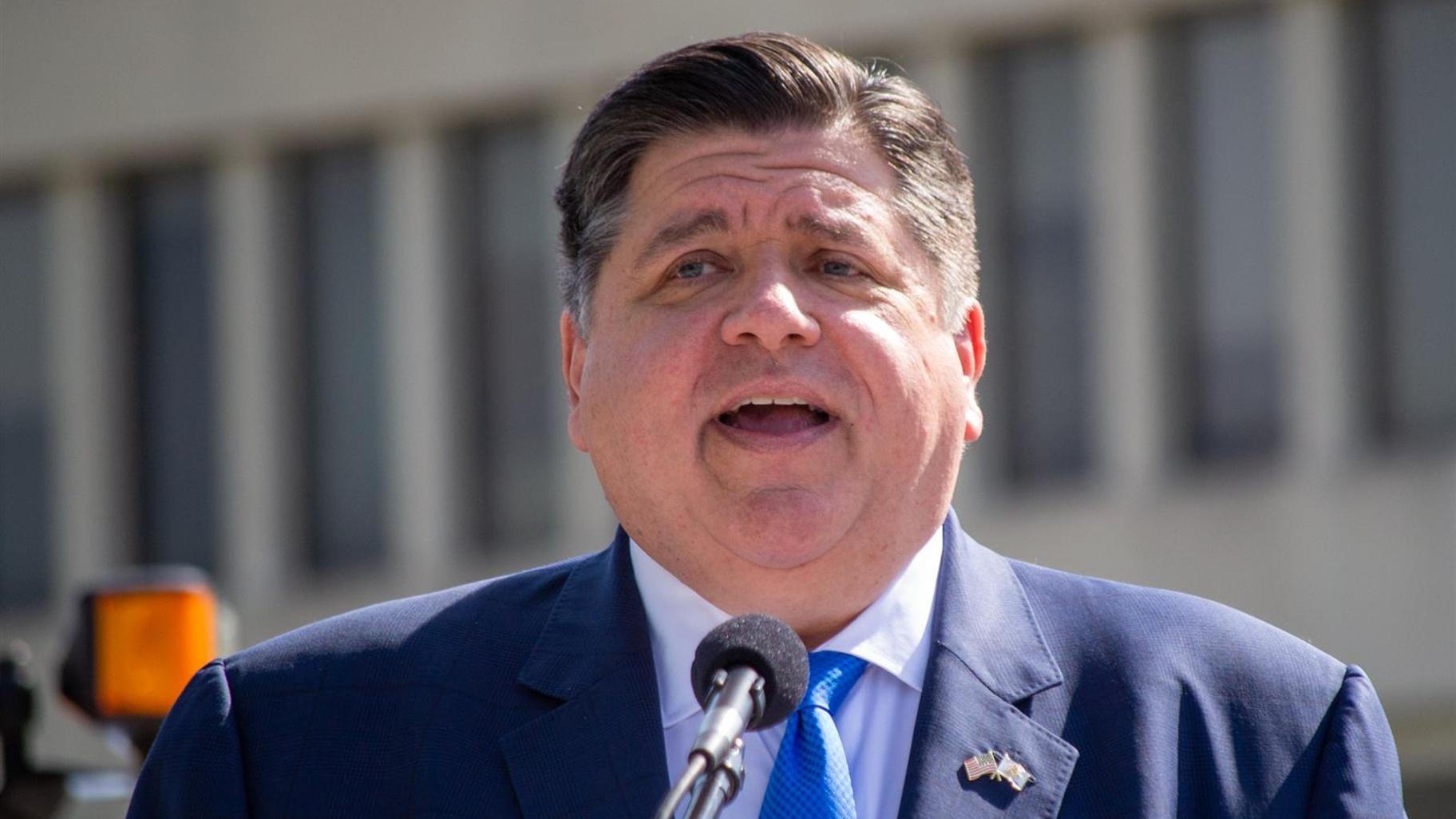 Gov. J.B. Pritzker is pictured in a July 2023 file photo. (Jerry Nowicki / Capitol News Illinois)
Illinois Gov. J.B. Pritzker may demure when asked about future presidential ambitions, but the Democrat is raising his profile with a new, national campaign to secure abortion rights.
"Extremism poses an existential threat to our democracy and I take that threat very seriously," Pritzker said in an online video. "This is a pivotal moment for our republic. That's why I'm proud to announce the launch of Think Big America, an organization dedicated to safeguarding reproductive rights and standing up against the right wing extremists who want to take us backwards."
The initial focus will be geared toward abortion access fights in Arizona, Ohio and Nevada.
A spokeswoman for Think Big said Pritzker, a billionaire heir to the Hyatt hotel fortune, is the sole funder of Think Big America. She did not share how much Pritzker has spent on the effort, but that the figure will be "consistent with his giving throughout his entire life."
Pritzker spent roughly $350 million to twice secure the governor's office. He also previously poured untold funds into Think Big Illinois, a dark-money issue advocacy group that worked on Pritzker's initiative to amend the state constitution to allow for a graduated income tax. That 2020 referendum ultimately failed.
Think Big America is structured as a 501(c)(4), which per the I.R.S. code, means it "must be operated exclusively to promote social welfare" but cannot engage in explicitly political activity, such as backing a particular candidate. Such organizations are known as "dark money" groups because they are under no legal obligation to disclose their funders, and often have shadowy networks of contributors.
Pritzker's team dismisses the characterization that Think Big America should be described under the dark money umbrella given that they've made abundantly public who's behind it.
That admission stands only to benefit Pritzker in building his progressive bonafides should he seek to run for higher political office.
Pritzker insiders point out that the governor is serving as a top surrogate for President Joe Biden's 2024 White House run, and that he has also contributed some of his fortune to other oft-mentioned potential contenders for 2028, such as Michigan Gov. Gretchen Whitmer's political action committee, the Fight Like Hell PAC.
While the introductory video narrated by Pritzker mentions voting rights, civil rights and book bans as examples of how "over the last few years, the far right agenda has only become more extreme," the organization's efforts are currently focused only on the battle over abortion.
Pritzker has been engaged in work to "expand and protect the right to choose for his entire life," the spokeswoman said, but the idea for a national coordinated movement was spurred by the U.S. Supreme Court's 2022 decision to overturn Roe v. Wade, which "shifted the landscape" and turned the matter of abortion law over to individual states.
Members of Pritzker's gubernatorial campaign staff previously worked in Ohio to help defeat an August measure that would have made it harder to change the state's constitution – a Republican-led effort intended to help defeat a ballot question before Ohio voters next month that would enshrine abortion protections in that state's constitution.
Think Big's spokeswoman said members of Pritzker's political arm will support state-level organizers, be it with ground work, poll-testing or message development.
Think Big will be run by a three-member board of Pritkzer allies: President Barack Obama's former White House social secretary Desirée Rogers, state Rep. Margaret Croke of Chicago and Chicago Ald. Michelle Harris (8th Ward).
---