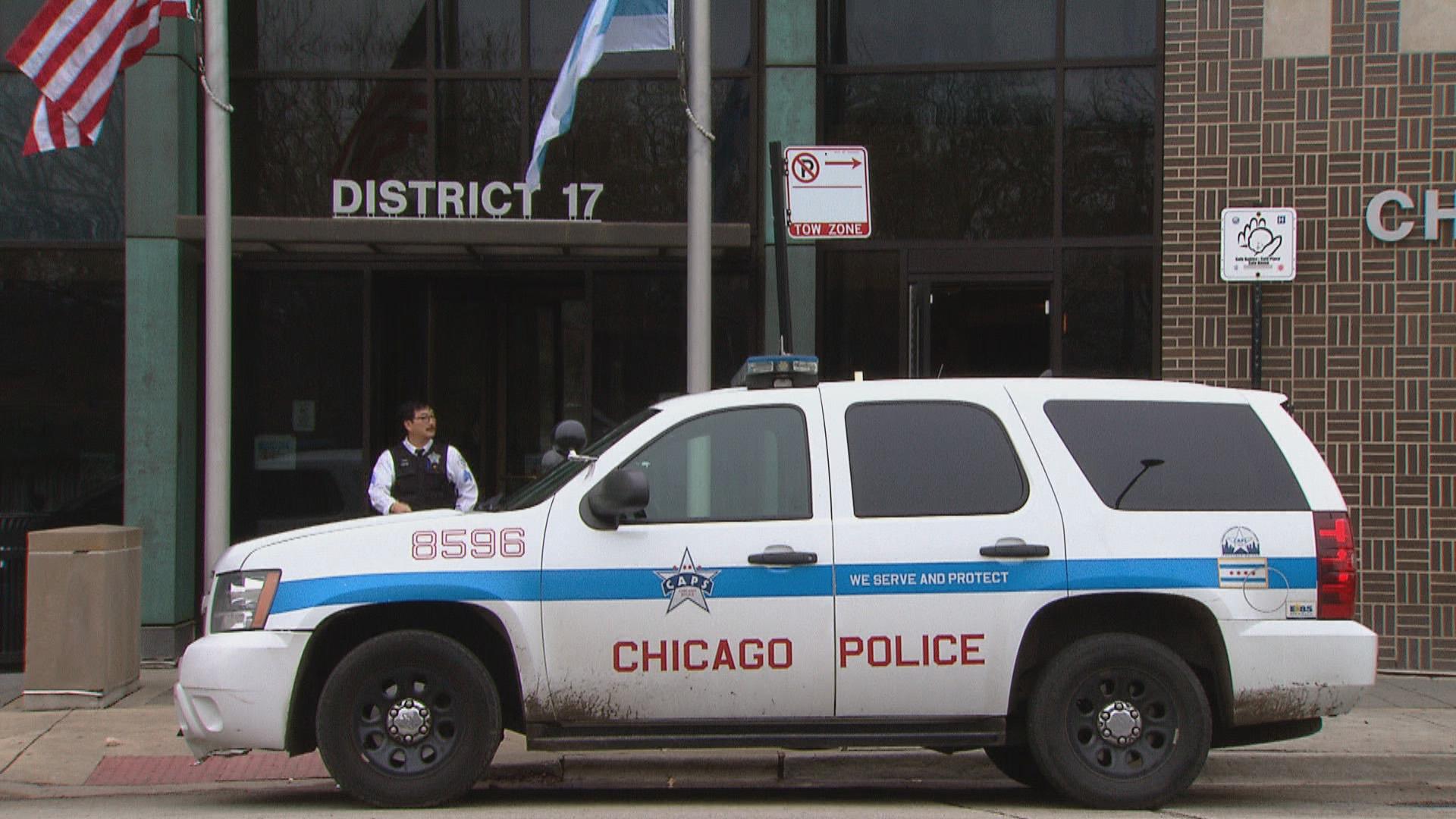 (WTTW News)
Chicago police officers have abused their authority to stop and search for years, causing many to fear officers and making it impossible for officials to rebuild trust in the department, hundreds of Chicagoans told the team overseeing court-ordered reforms of the Chicago Police Department.
The 39-page report from the independent monitoring team, led by attorney Maggie Hickey, compiled the results of the feedback gathered from more than 400 Chicagoans at 17 community engagement sessions in February, March and April into eight recommendations for CPD leadership to ensure that officers to "respect the rights of all Chicagoans."
The report recommends additional training for officers on how to treat everyone with dignity and increased efforts to discipline "officers who behave unethically, repeatedly violate community members' rights, behave aggressively, and generate repeated complaints."
However, in a response signed by former Interim Police Supt. Fred Waller department officials told the monitoring team that all of the changes recommended in the report are already required by the court order requiring the Chicago Police Department to change the way it trains, supervises and disciplines officers known as the consent decree.
No changes are needed to ensure that officers conduct "investigatory stops that are consistent with constitutional principles and community expectations," wrote Waller, who was replaced last week by Supt. Larry Snelling.
That brought a blistering response from the American Civil Liberties Union of Illinois, which has long been highly critical of CPD's use of pedestrian and traffic stops, since they put officers in close contact with Chicagoans, often under tense circumstances.
If an officer has a reasonable suspicion that a person is engaged in criminal activity, they can not only question them but also conduct what's officially known as a protective pat-down but more often referred to as a stop-and-frisk. Officers are only permitted to conduct pat-down searches if they suspect criminal activity, while a search is more intrusive than a pat-down and requires probable cause or consent.
Despite the more than 4-year-old consent decree, CPD officers continue to discriminate against communities of color and routinely violate their right against unreasonable stops and frisks, according to a statement from the ACLU of Illinois.
"CPD's response once again sadly demonstrates that the department has failed to embrace the importance and value of community input," said Alexandra Block, the director of the criminal legal systems and policing project at the ACLU of Illinois. "The 'we know best' attitude evinced by CPD is slowing the process of bringing true reform to the department."
The city is in full compliance with just 5% of the consent decree, according to the most recent report from the team overseeing court-ordered reforms of the Chicago Police Department.
The monitoring team warned city officials in June that the team has "significant concerns" about the department's commitment to constitutional policing.
A report released by Hickey and the monitoring team in June found that Black Chicagoans were nine times more likely to be stopped by Chicago Police officers than White Chicagoans in 2018 and 2019, even though officers were 29% more likely to find drugs or weapons if they searched someone who is White. Latino Chicagoans were three times more likely to be stopped by a police officer than White Chicagoans, according to the report, which examined approximately 300,000 stops.
Both Black and Latino Chicagoans were more likely than White Chicagoans to be stopped and frisked, according to the report.
The number of Chicagoans who were stopped and frisked by officers soared under former Police Supt. Garry McCarthy, hired by former Mayor Rahm Emanuel. In 2013, McCarthy defended the practice as a crucial tool in the fight against crime.
In the wake of the deaths of Michael Brown in Ferguson, Missouri, Tamir Rice in Cleveland, Ohio, and Eric Garner in New York at the hands of police, the American Civil Liberties Union of Illinois released a report in March 2015 that found officers stopped Black Chicagoans at a far higher rate than Latino or White Chicagoans.
Instead of suing Chicago, the ACLU reached an agreement with city officials in August 2015 requiring the Police Department to change its policies regarding stops, pat-downs and searches. Officers must now fill out investigatory stop reports, rather than contact cards, and document all stops as well as how often those stops result in pat-downs, the reason officers stopped that individual and whether the citizen gave permission for a pat-down or more intrusive search.
Those rules have been unchanged for nearly six years, records show.
Between 2016 and 2021, the number of pedestrian stops dropped approximately 37%, according to data from the Illinois Department of Transportation.
U.S. District Court Judge Rebecca Pallmeyer is expected to agree to expand the consent decree to include pedestrian and traffic stops by officers after an Oct. 16 court hearing, with the support of the ACLU.
Both the independent monitoring team and the ACLU of Illinois said there was evidence to suggest a direct correlation between a significant increase in the rate of reported traffic stops by police officers as the number of pedestrian stops dropped.
The ACLU sued the city in June, accusing the Chicago Police Department of making more than 1 million traffic stops between 2016 and 2022 based on dubious evidence of minor violations that took direct aim at Black and Latino Chicagoans but spared White Chicagoans.
The number of traffic stops conducted by Chicago police officers surged 600% between 2015 and 2022, according to the lawsuit.
Black Chicagoans were four to seven times more likely to be pulled over by Chicago police officers than White Chicagoans between 2016 and 2022, while Latino Chicagoans were twice as likely to be stopped by police while driving. In many cases, police officers justified the stop by saying they witnessed an infraction such as a burned-out headlight or an expired vehicle registration sticker, according to the lawsuit.
The ACLU contends that the Chicago Police Department has simply used traffic stops to replace stop-and-frisk when that policy fell into disrepute and was curtailed.
Contact Heather Cherone: @HeatherCherone | (773) 569-1863 | [email protected]
---