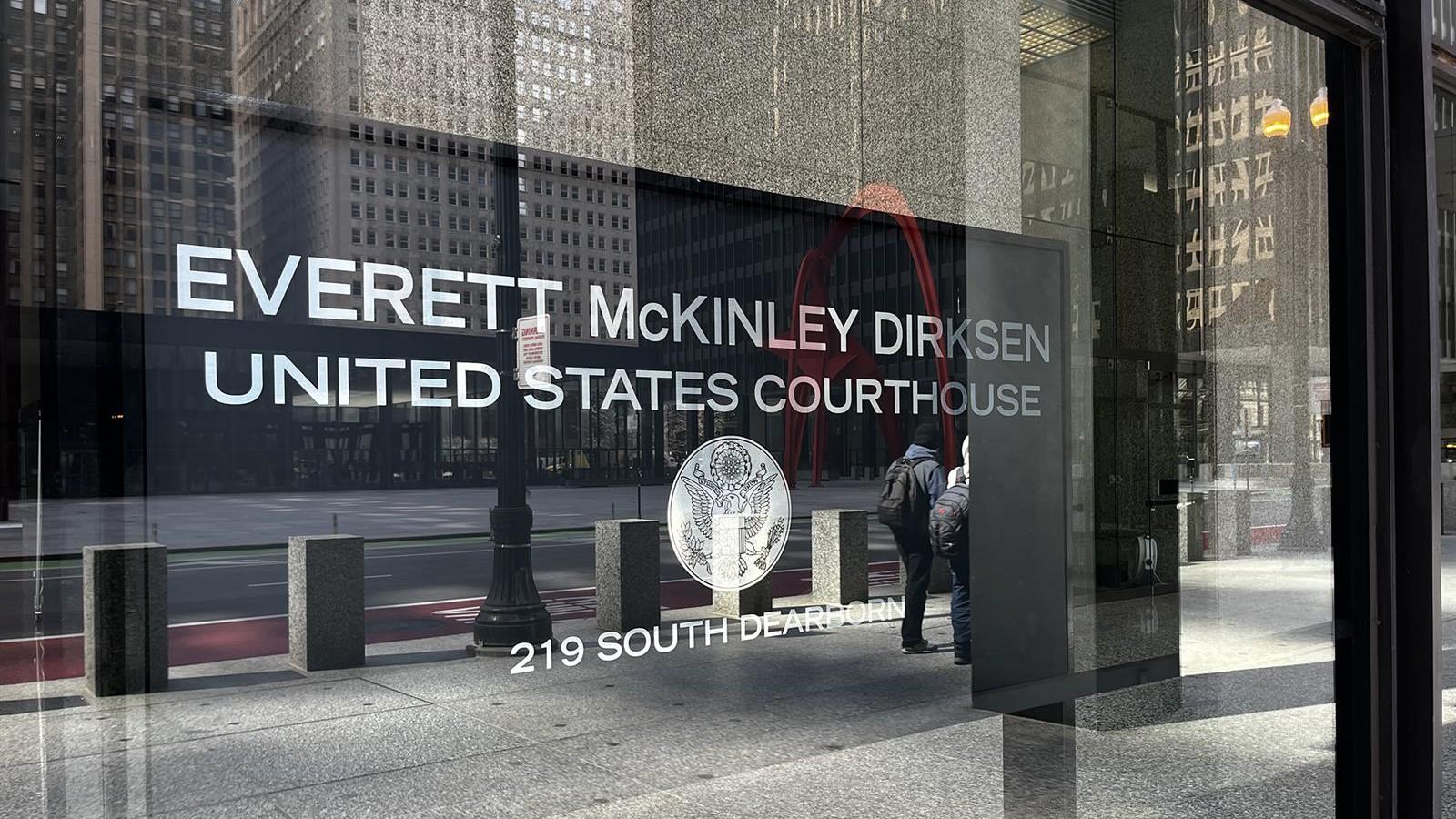 The Dirksen Courthouse is pictured in Chicago. (Capitol News Illinois)
A suburban Chicago man charged with detonating a pipe bomb inside a Hinsdale train station has been convicted on three separate charges more than 17 years after the bombing occurred.
A federal jury in Chicago on Monday found 70-year-old Thomas James Zajac, formerly of Oakbrook Terrace, Illinois, guilty on three charges stemming from the Sept. 1, 2006 bombing — including counts of attempting to destroy property with an explosive device, possessing an unregistered destructive device, and willfully making a threat to kill or injure a person with an explosive device.
According to prosecutors, Zajac planted a bomb that day at the BNSF Railway station in Hinsdale, which detonated during the morning commute. No one was killed, but the explosion damaged the station and injured one station agent.
During his trial, prosecutors argued Zajac had been upset because a family member had been arrested by Hinsdale police the prior year.
Prosecutors also said Zajac sent an anonymous letter to the Hinsdale Police Department about a month after the bombing, in which he said they had "[expletive] with" the wrong person and that he'd "fired a warning shot" last month.
The letter allegedly indicated that police actions would "likely eventually lead to the death" of at least one person in Hinsdale, prosecutors said.
Zajac was previously convicted for a separate bombing incident at a Salt Lake City public library that occurred just weeks after the Hinsdale incident. He was sentenced in 2011 to 35 years in prison in that case.
Following his latest convictions, Zajac faces a minimum of five years in prison and up to 20 years on the property destruction count. The other two counts each carry maximum sentences of ten years. 
Zajac is scheduled to be sentenced Dec. 13.
---