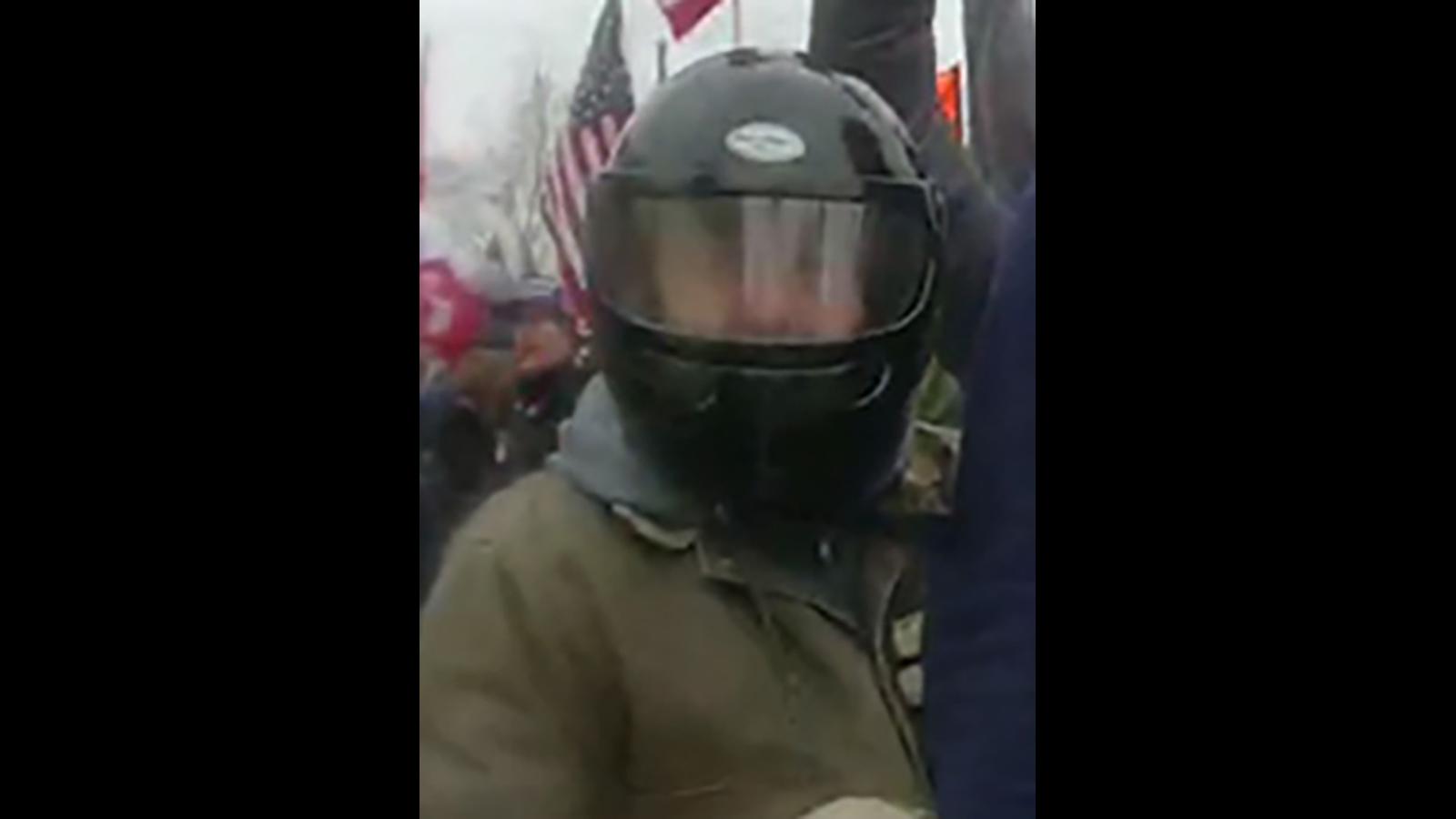 Federal prosecutors say Robin Lee Reierson, of Schiller Park, has been identified as this man pictured at the Capitol Insurrection on Jan. 6, 2021. (Credit: FBI)
A Chicago-area man has been arrested and charged with crimes relating to the insurrection at the U.S. Capitol on Jan. 6, 2021, federal prosecutors announced Thursday.
Robin Lee Reierson, 68, of Schiller Park, is charged with civil disorder and assaulting, resisting or impeding certain officers, both felony crimes, according to a news release from the U.S. Attorney's Office. He has also been charged with multiple misdemeanors, which include entering and remaining in any restricted building or grounds, disorderly and disruptive conduct in a restricted building or grounds, engaging in physical violence in a restricted building or grounds, disorderly conduct in a Capitol building and act of physical violence in the Capitol grounds or buildings.
Reierson was arrested on Wednesday in Schiller Park and appeared in federal court in Chicago.
Prosecutors say Reierson "engaged" with Metropolitan Police Department officers on the Lower West Terrace of the Capitol building during the insurrection that was spurred by former President Donald Trump's election loss.
Reierson, who was wearing a black motorcycle helmet, a brown jacket and gloves, used his body to push on a metal barrier, according court documents.
An officer's body-worn camera captured Reierson grabbing and attempting to take a police officer's baton, prosecutors said. He is also alleged to have pushed an officer.
In the more than two years after the breach on the Capitol, more than 1,106 people have been arrested, of which 350 were charged with assaulting or impeding law enforcement officers, according to the news release.
---