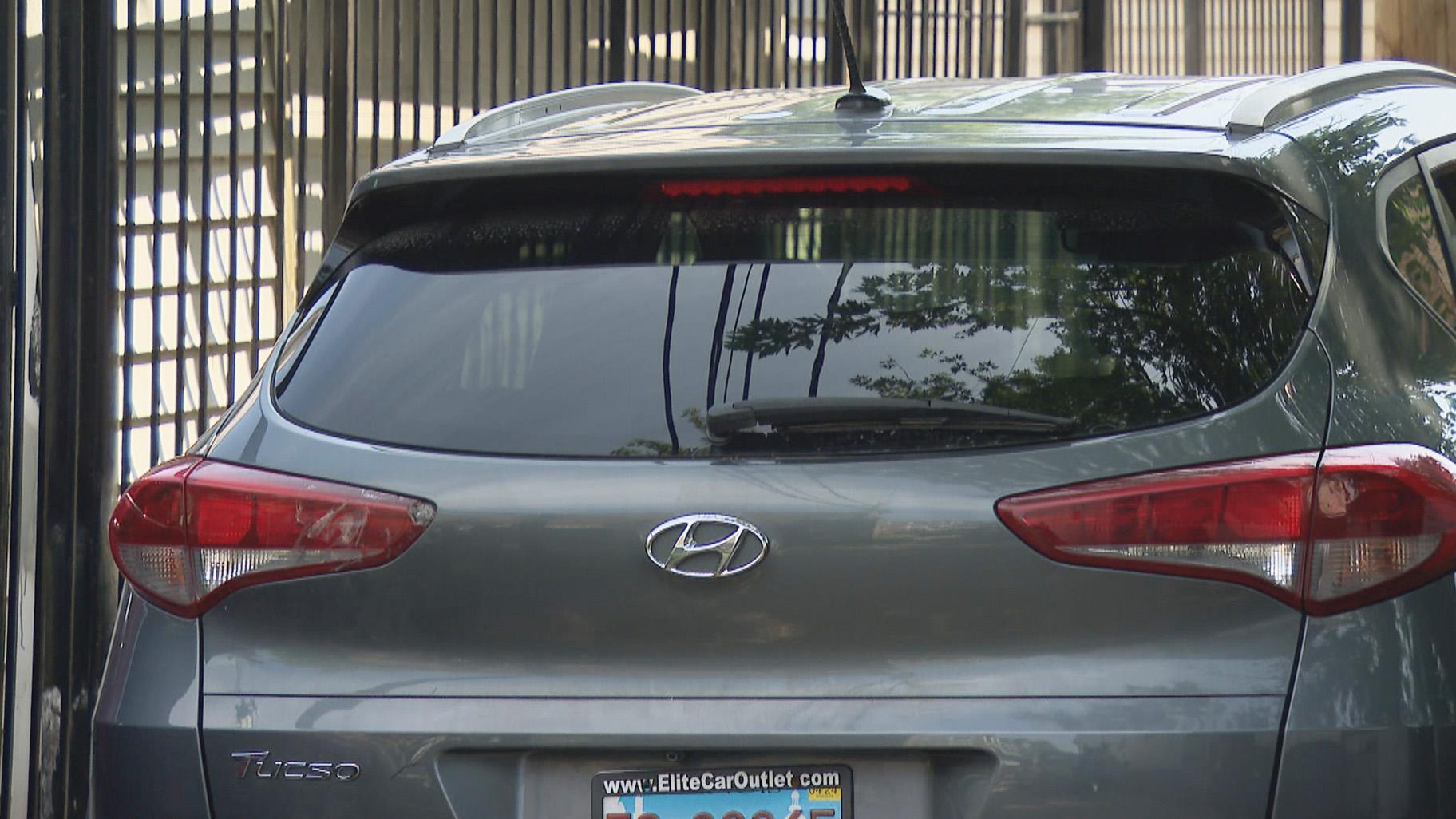 (WTTW News)
The city of Chicago on Thursday filed a civil lawsuit against Kia and Hyundai alleging the auto makers' failure to equip vehicles with certain anti-theft technology resulted in a steep rise in auto thefts in the city.
"The rise in thefts led to a rise in reckless driving, motor vehicle accidents, violent crimes, injuries, and property damage," the lawsuit alleges.
According to the complaint, Kia and Hyundai touted "advanced" safety features but failed to equip U.S. vehicles sold between 2011 and 2022 with engine immobilizers that other manufacturers made standard more than a decade ago. Kia and Hyundai include that technology in their vehicles sold outside of the U.S., the lawsuit alleges.
Engine immobilizers "make a car engine operable only if the correct key having coded information is used," the lawsuit states. Since last year, social media videos showing how to hot-wire certain Kia and Hyundai models have gone viral.
"The failure of Kia and Hyundai to install basic auto-theft prevention technology in these models is sheer negligence, and as a result, a citywide and nationwide crime spree around automobile theft has been unfolding right before our eyes," Mayor Brandon Johnson said in a statement.
---
Read More: Motor Vehicle Thefts in Chicago Have Jumped by 139% in 3 Years, While Only 4% Are Solved
---
"Lawsuits filed by municipalities against Kia are without merit," a Kia spokesperson said in a statement. "The National Highway Traffic Safety Administration has determined that this issue does not constitute a safety defect or non-compliance with applicable Federal Motor Vehicle Safety Standards, including FMVSS 114 that governs theft protection measures."
The statement said Kia has notified more than 3 million owners and lessees they're eligible for free security software upgrades. For ineligible vehicles, Kia is providing free steering wheel locks.
A Hyundai spokesperson said in a statement that engine immobilizers have been standard on all Hyundai vehicles produced since November 2021.
The statement said, in part: "Hyundai is committed to the comprehensive actions we are undertaking to assist customers and communities affected by the persistent theft of certain vehicles not equipped with push-button ignitions and engine immobilizers. Our dealers across the country are maximizing the number of anti-theft software installations that can be performed on a daily basis, contributing to steadily increasing completion rates, which we report to NHTSA weekly."
So far this year, thefts of Kya and Hyundai vehicles have accounted for more than half of the vehicles stolen in Chicago, according to a news release from the mayor's office.
The lawsuit states more than 8,800 Kia and Hyundai vehicles were stolen in Chicago in 2022. That number represents 41% of all 2022 Chicago car thefts, despite the fact Kia and Hyundai vehicles made up just 7% of vehicles in the city, the complaint said.
"This is about saving lives and preventing the violent crimes that these stolen vehicles are used in," Interim Chicago Police Superintendent Fred Waller said in a statement. "As law enforcement, we are doing everything we can to prevent these thefts, but these vehicle companies must also be held accountable."
The mayor's office said that because many of the Kia and Hyundai vehicles stolen are "entry-level models," low-income Chicagoans are disproportionately impacted by the thefts.
"The impact of car theft on Chicago residents can be deeply destabilizing, particularly for low- to middle-income workers who have fewer options for getting to work and taking care of their families," Johnson said in a statement.
The complaint was filed Thursday in the Circuit Court of Cook County; it lists as defendants Kia America, Inc., Kia Corporation, Hyundai Motor America and Hyundai Motor Company.
The lawsuit alleges Kia and Hyundai were negligent, violated consumer protection laws and created a public nuisance. The mayor's office said the lawsuit aims to reclaim expenses incurred responding to a wave of thefts, provide restitution to impacted Chicagoans and compel the companies to address what the city believes are security flaws.
In April, attorneys general from 17 states and the District of Colombia called for a federal recall of Kia and Hyundai vehicles for being too easy to steal. In a news release, California Attorney General Rob Bonta said the group was calling for the recall "following the companies' continued failure to take adequate steps to address the alarming rate of theft of their vehicles."
Note: This article has been updated with a comment from Kia.
---