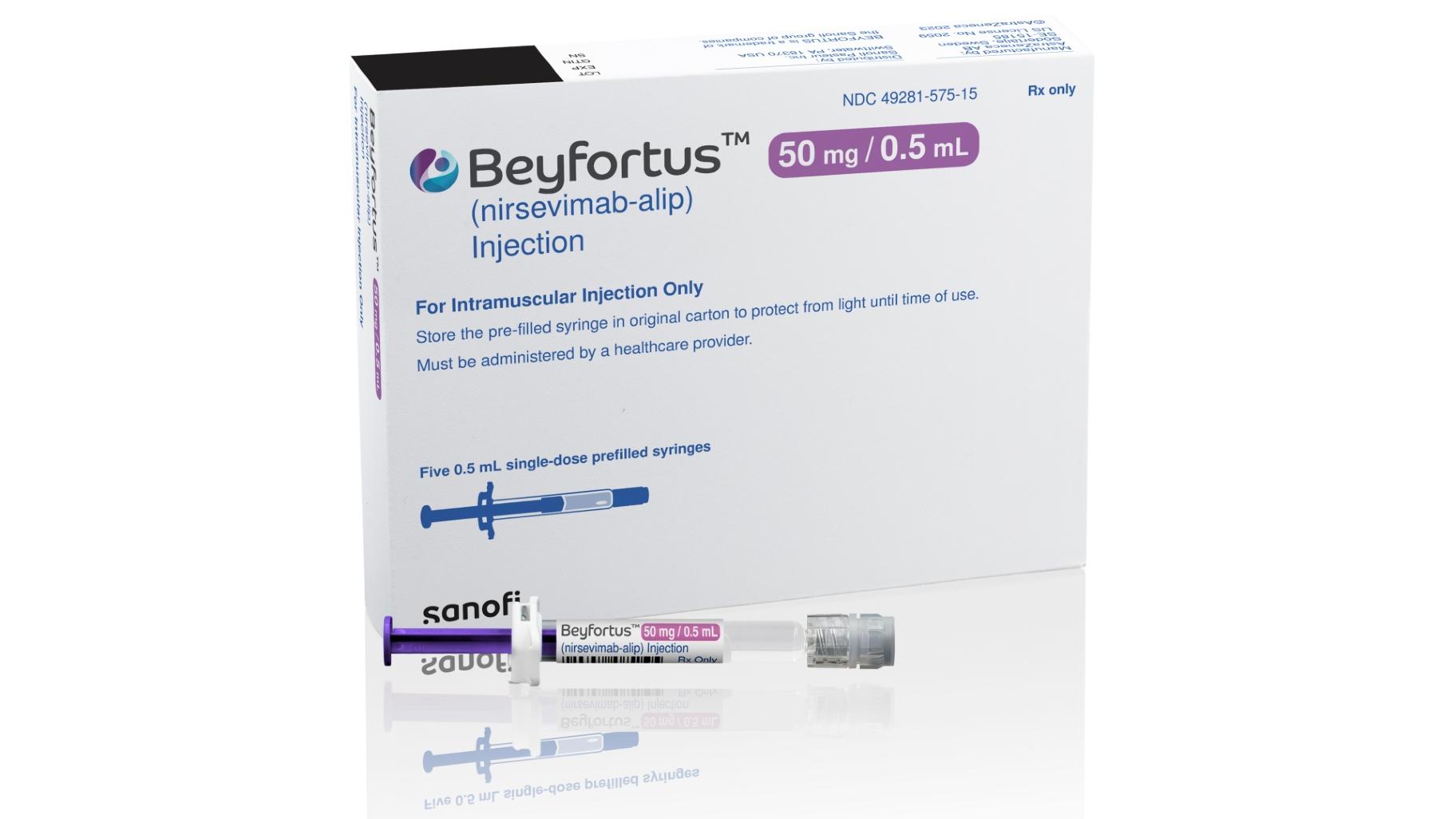 FILE - This illustration provided by AstraZeneca depicts packaging for its medication Beyfortus. (AstraZeneca via AP, File)
Infants should get a new drug to protect them against a respiratory virus that sends tens of thousands of American children to the hospital each year, heath advisers recommended Thursday.
An infection with RSV is a cold-like nuisance for most healthy people, but it can be life-threatening for the very young and the elderly. There are no vaccines for babies yet so the new drug, a lab-made antibody that helps the immune system fight off the virus, is expected to fill a critical need.
The drug, developed by AstraZeneca and Sanofi, is expected to be ready in the fall before the RSV season, typically November through March. In the U.S., about 58,000 children younger than 5 are hospitalized for RSV each year and several hundred die.
A panel of outside advisers to the Centers for Disease Control and Prevention recommended the one-time shot for infants born just before or during the RSV season and for those less than 8 months old before the season starts. They also recommended a dose for some older babies, 8 months to 19 months old, those who are at high risk of a serious illness from RSV.
The CDC director was expected to sign off on the panel's recommendations.
The drug, to be sold under the brand name Beyfortus, is expected to cost $495 per dose, and to be covered by insurers. Panelists acknowledged that it will be a challenge at first to give the shot and get it covered by insurance.
In May, the Food and Drug Administration approved two RSV vaccines for older adults from GlaxoSmithKline and Pfizer. In August, the FDA is expected to make a decision on approving Pfizer's vaccine for pregnant women, with the aim of passing along protection to their newborns.
Although the new drug is not a vaccine, the expert panel also supported including it in Vaccines for Children, a government program providing free immunizations. The American Academy of Pediatrics is urging hospitals to stock Beyfortus so that newborns can get it during RSV season before they go home.
---