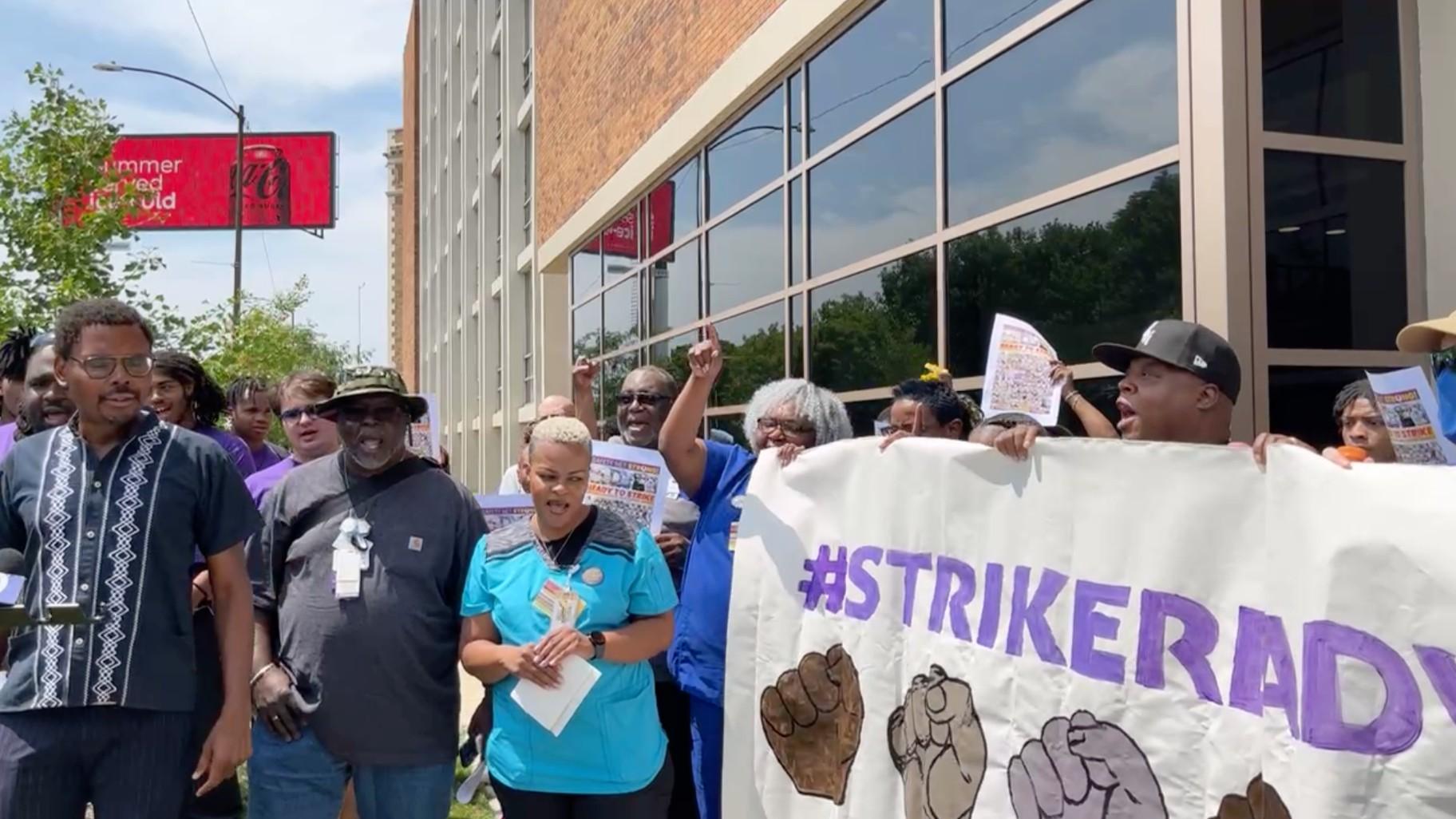 (SEIU Healthcare IL & IN Facebook Page)
Nearly 200 workers at Loretto Hospital in the Austin neighborhood delivered a 10-day strike notice to management Wednesday over calls to address what they say are low wages and unsafe staffing conditions.
"Everyone here needs to have a living wage," said Tabitha Fulton, who has worked at the hospital for seven years, during a news conference. "If we don't have that, it's hard to have a job and make a living and stay at Loretto Hospital."
Union representatives also say that the hospital is facing a significant staffing crisis, with vacancy rates ranging from 25% to 35% in various positions.
Representatives of Loretto Hospital did not immediately respond to a request for comment.
SEIU Healthcare Illinois President Greg Kelley said the labor union intends to do everything they can in the 10 days to reach a fair contract for members but are prepared to strike and do what they need to do to change the conditions in the hospital.
"We know that for years this hospital has been under resourced, has been under supported, yet the workers here show up every single day and give their hearts and soul to this hospital and to this community," Kelley said at the news conference.
Loretto Hospital is designated as a "safety net" healthcare provider, and provides services to many underserved populations, including Medicaid recipients and uninsured patients.
In 2021, hospital administrators were at the center of an investigation over the administration of the COVID-19 vaccination to ineligible people.
---