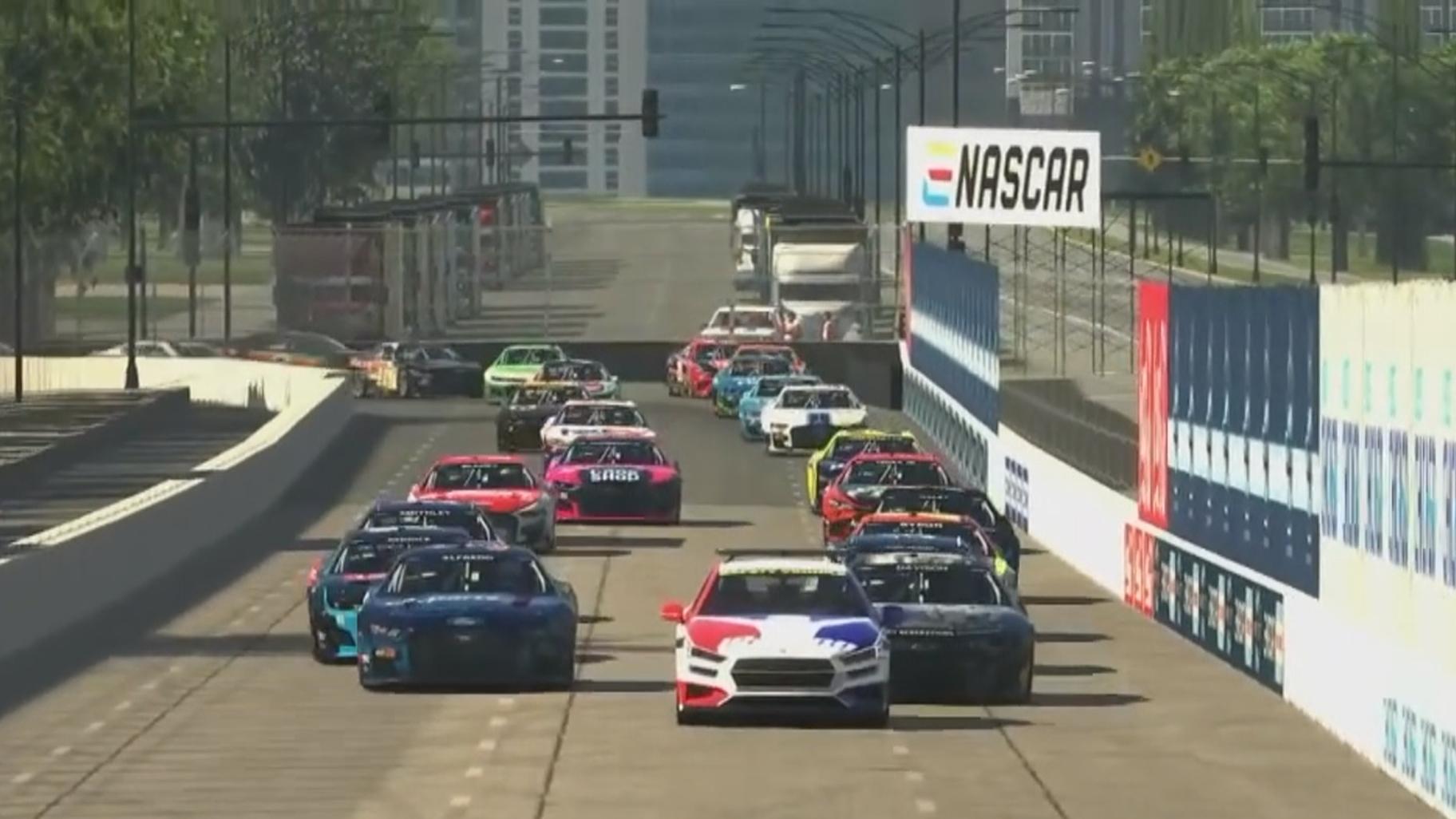 (Courtesy of NASCAR)
Chicago Police officers will once again have their days off canceled as part of the city's violence prevention strategy during the Fourth of July weekend, complicated this year by the NASCAR street race, which will transform downtown Chicago into a racetrack.
Interim Chicago Police Supt. Fred Waller said additional patrols will be added downtown, on CTA trains and buses and near Navy Pier, which will host a fireworks show at 9 p.m. Saturday.
"We're ready," Waller said.
Jose Tirado, the interim executive dorector of Chicago's Office of Emergency Management Communications, said city officials expect smoke from Canadian wildfires to clear by the time the race starts. If Chicago remains under an alert because of poor air quality, additional measures will be implemented, Tirado said.
The city will activate its Emergency Operations Center for the four-day holiday weekend along with the Summer Operations Center, officials said. Downtown hospitals will be on standby for patients from the NASCAR race.
Additional Chicago Fire Department ambulances will be stationed around the NASCAR race, and teams will monitor fire panels in buildings next to the event footprint along Michigan Avenue and will be able to stop racing to access the area as needed, officials said.
Chicago Fire Department teams will assist private ambulances and fire suppression teams, officials said.
NASCAR's Julie Giese said the race, set to take place July 1 and July 2, will be staffed by nearly 900 private security guards. It is expected to attract more than 50,000 ticketed spectators each day to downtown Chicago, while those without tickets can get a glimpse of the spectacle by heading to Butler Field, where they will be able to see into race teams' garages and enjoy music, games and other attractions, Giese said.
The event has closed streets around Grant Park and will limit access to the park.
Eight people were killed and 60 others were wounded in shootings across Chicago over the Fourth of July weekend last year. 
The Independence Day holiday weekend is typically among the most violent weekends in Chicago every summer, along with the Memorial Day holiday weekend. Last month, more than 50 people were shot and 11 people were killed over the three-day Memorial Day weekend, according to Chicago Police data.
Since Jan. 1, 229 people have been killed Chicago, which represents a 9% drop from the same time last year and a 12% drop as compared with 2021.
Contact Heather Cherone: @heathercherone | (773) 569-1863 |  hcherone@wttw.com
---