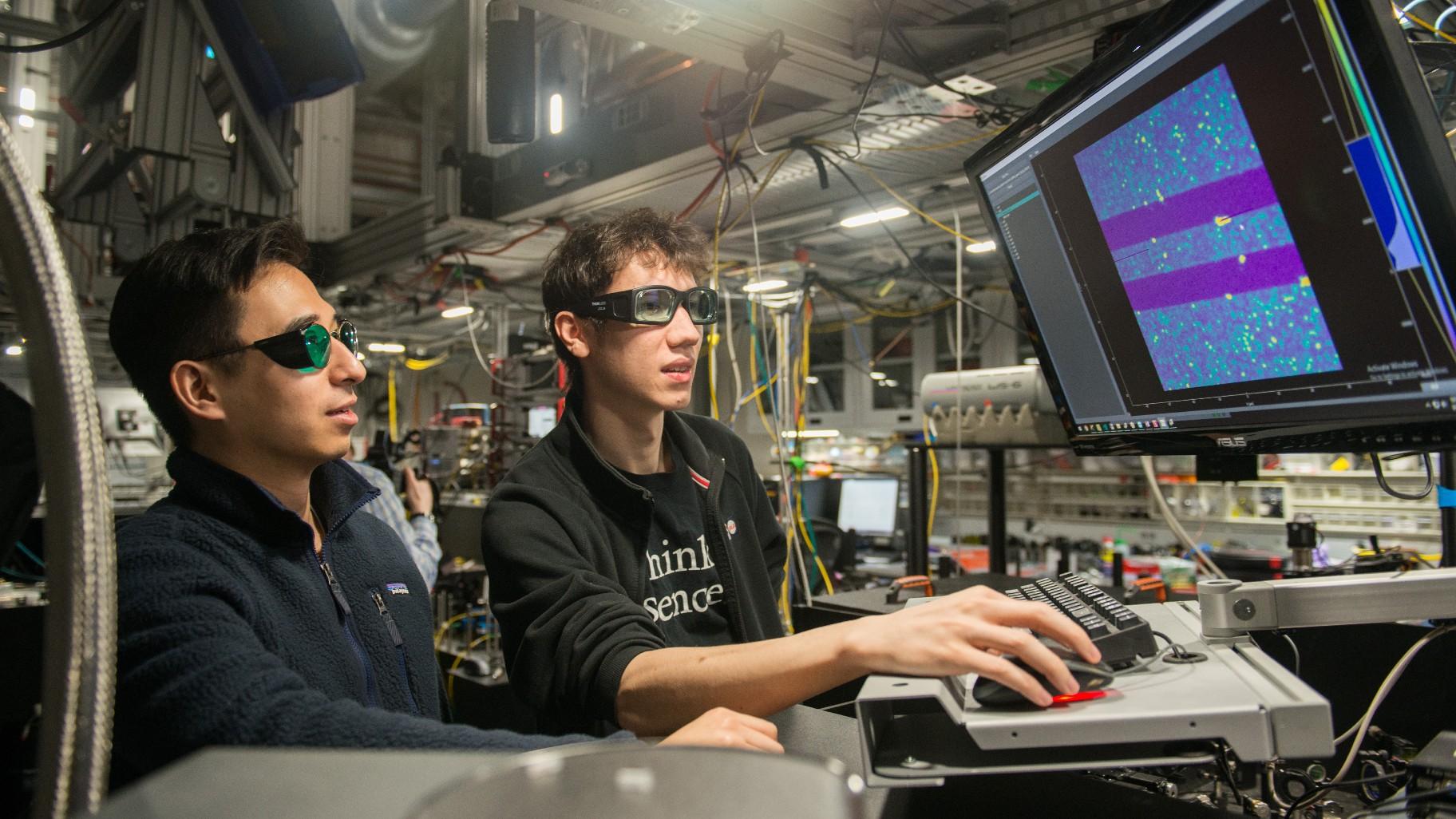 More than a decade ago, the University of Chicago made quantum technology a focus in establishing the Pritzker School of Molecular Engineering. (Jean Lachat / University of Chicago)
A newly announced collaboration between the University of Chicago and Japan's Tohoku University aims to advance the development of transformational quantum technologies.
Quantum research and technology is fast developing but still in its infancy. However, its impact is ultimately expected to be transformational and lead to the creation of ultra-fast and powerful quantum computers far outstripping the capabilities of current supercomputers, sensors capable of detecting the movement of a single atom and communication networks that are impossible to hack.
"There is extraordinary progress happening in the different vectors in the field of quantum science and technology," said David Awschalom, professor in molecular engineering and physics at UChicago's Pritzker School of Molecular Engineering and founding director of the Chicago Quantum Exchange.
Some quantum technologies are already being deployed.
 "There are already quantum encrypted networks running around different metropolitan areas in Europe, in Asia, and emerging networks in the United States, demonstrating that you can have millions of quantum bits flying through these networks," said Awschalom in an interview with WTTW news.
Quantum bits are the basic building blocks of quantum technology.
The Chicago-Tohoku Quantum Alliance will focus its research on quantum sensing, quantum communication and the development of new materials.
According to Awschalom, the two universities have complementary strengths.
"It's a very exciting time and the international collaboration allows you to be more efficient. Every country has their strengths and weaknesses," said Awschalom. "By working together we can move ahead much more quickly and much more ambitiously."
He noted that Tohoku University has one of the largest engineering programs in Japan, a history of working with industry, and a full-scale clean room and micro-fabrication facility crucial for developing advanced electronics.
The agreement, which brings together partners from academia, industry and government is inspired in part by the approach of the Chicago Quantum Exchange that the University of Chicago launched in 2017.
The collaboration will also involve student exchange programs, possible joint Ph.D. programs, industry partnerships and start-ups.
"This alliance is part of our ongoing work to bring together scientists from around the world to unlock the full potential of quantum information science," said University of Chicago President Paul Alivisatos in a statement.
Hideo Ohno, president of Tohoku University, said in the same statement that quantum and classical technologies need to be "seamlessly integrated for the technology to be useful to society.
"By combining Tohoku University's expertise in materials science, characterization, and nanofabrication with the University of Chicago's strength in quantum science, we are poised to make significant advances in this field," said Ohno.
Although some of the ways quantum technology may impact our future are clear, Awschalom said it's the uses scientists have not even conceived of yet that most excite him.
"The most exciting thing about this whole field is that we're almost certainly missing what will be the greatest impact from quantum science and technology," said Awschalom. "There are some things that are obvious like information security, quantum sensing and opportunities for quantum computing. But inevitably, as is always the case in the birth of a new technology, something will appear that none of us have thought about and we need to be ready."
---