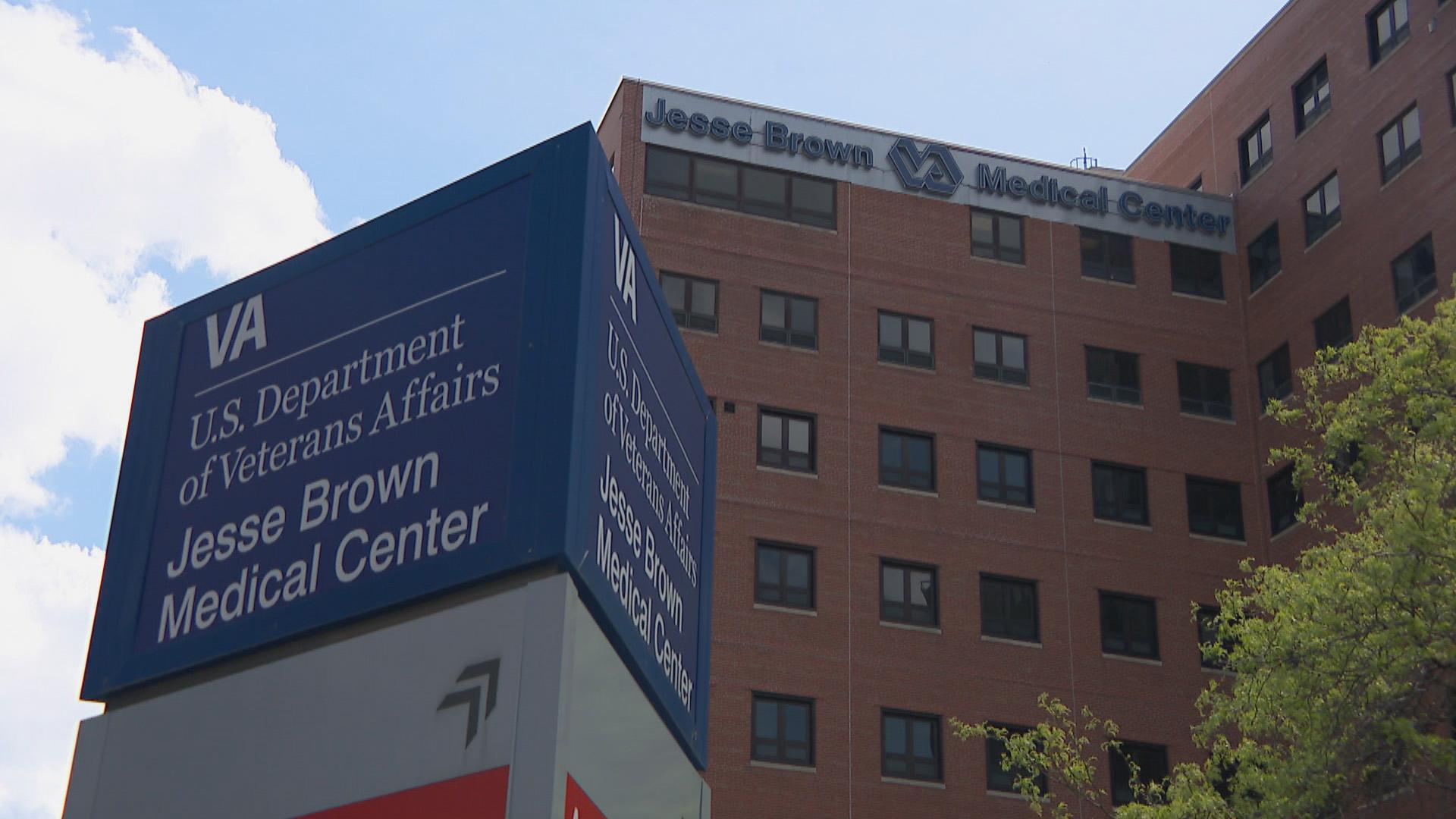 The Jesse Brown VA Medical Center in Chicago. (WTTW News)
A former Veterans Affairs supervisor in Chicago has pleaded guilty to taking kickbacks from the head of a medical supply company in exchange for approving payments for products the department never received.
Thomas Duncan, a 39-year-old ex-supervisor at the Jesse Brown Department of Veterans Affairs Medical Center, and 52-year-old Daniel Dingle each pleaded guilty in federal court this week to single counts of wire fraud.
Federal prosecutors alleged Duncan received thousands of dollars in kickbacks over the course of seven years from Dingle, who headed a medical supply company in Dolton. In return, Duncan would initiate and approve product purchases for the VA from DIngle's company knowing those orders would never be filled.
Duncan worked in the central supply department at the VA, which oversaw inventory and purchasing for the department, prosecutors outlined in a 2021 indictment.
In that role, he had authority to use VA funds for department purchases, though purchases over a certain amount were subject to additional oversight, according to the indictment. From 2012 until 2019, Duncan allegedly initiated numerous purchases from Dingle's company that were well below that amount.
Duncan would then ensure those purchases were marked as "completed," even though the VA never received any products from Dingle's company, the indictment alleged.
When he learned In late 2018 that the VA Inspector General's Office was investigating this scheme, Duncan created fake invoices from Helping Hands — a third-party company Duncan managed — to show that he'd been paid for work performed for Dingle's company. He also allegedly instructed Dingle to lie to the inspector general's office when questioned about the payments.
In all, Duncan allegedly directed approximately $1.7 million in fraudulent payments to Dingle's company, and received more than $36,000 in kickbacks, according to the indictment. Prosecutors are now seeking restitution payments from the pair totaling more than $1.7 million.
Both Duncan and Dingle face up to 20 years in prison at sentencing. Duncan is scheduled to be sentenced Nov. 30, while Dingle's sentencing date has not yet been set.
Contact Matt Masterson: @ByMattMasterson | [email protected] | (773) 509-5431
---