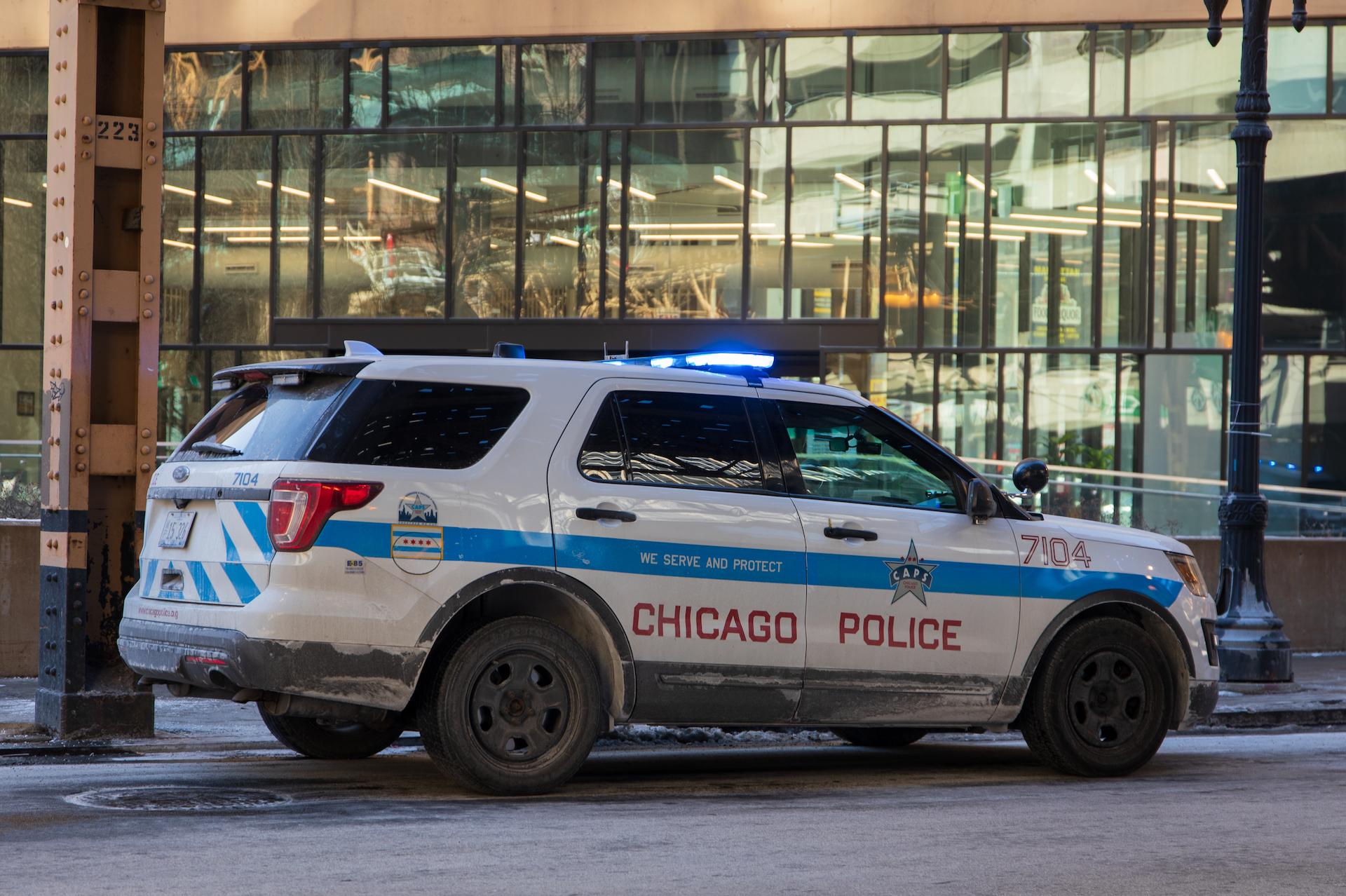 (Michael Izquierdo / WTTW News)
With temperatures set to approach the 80s this weekend, Chicago police and city officials announced joint summer safety plans, which come weeks after hundreds of teens and young people flooded the Loop — disrupting traffic, jumping on vehicles and causing damage.
Summer doesn't officially begin until June, but the Chicago Police Department and Office of Emergency Management and Communications on Friday announced they're activating what they call the "nucleus" for citywide deployment of safety personnel and resources: the Summer Operations Center.
"We want everyone in the city to be safe and to enjoy the city," CPD Chief of Patrol Brian McDermott said during a news conference Friday. "But we strongly encourage any teens coming to the downtown area or to our lakefront beaches to be supervised by a responsible adult and act respectfully."
The announcement comes weeks after chaos was reported downtown when groups of young people flooded areas including Michigan Avenue and local beaches. Fifteen people were arrested.
McDermott said the center, which is staffed by CPD and OEMC employees, coordinates citywide resource deployments from police and other departments to help reduce violence across the city.
He believes the department "learned a lot" after the events last month, saying it was "the perfect storm for some of the things that happened. Police weren't aware groups of young people would be heading downtown when they did, and it took time for the department to coordinate a response."
The CPD said its Bureau of Patrol has held tabletop exercises and drills to ensure an "appropriate police response" to active situations, and the department is working with community groups to provide safe spaces for youth and families.
The CPD will now have an additional contingent of officers downtown in order to respond more quickly, along with captains on scene and prisoner vans visible in some areas. Still, McDermott said the plan is not to "go out and lock up every teen that's downtown dancing in the street."
"I think what we can do better is do a better job of identifying those who are engaged in criminal activity and placing those individuals in custody," he said.
According to McDermott, the CPD will also be increasing its presence along CTA bus and train routes so that riders "not only feel safe, but that they are safe."
Contact Matt Masterson: @ByMattMasterson | [email protected] | (773) 509-5431
---