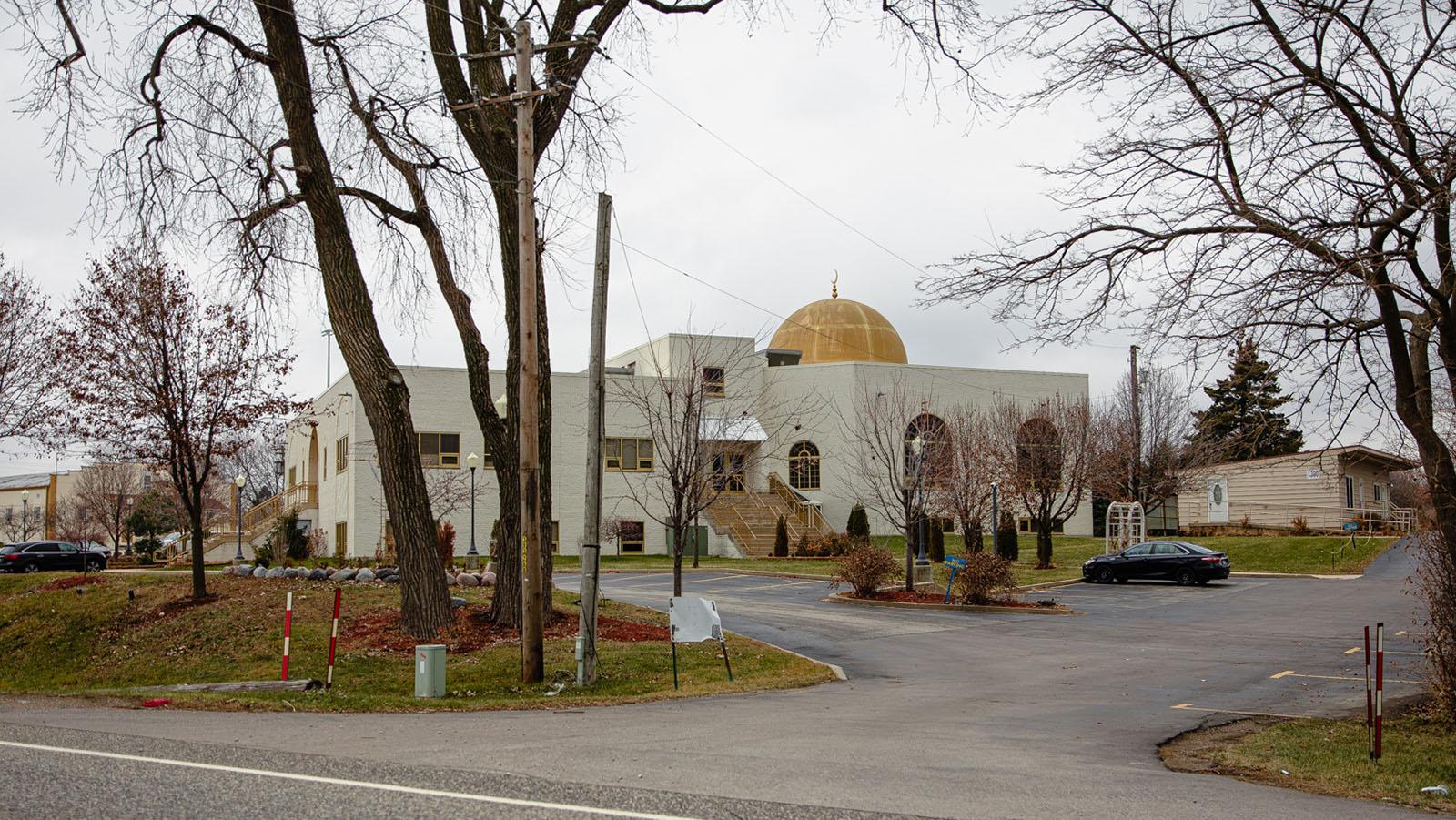 An Institute of the Islamic Education building in Elgin is pictured, with the home occupied by Mohammad Saleem to the right. (Michael Izquierdo / WTTW News)
It was over in about a minute.
A brief exchange was all it took for convicted sexual predator and faith leader Mohammad Saleem to be granted permission to live within feet of a school — something not normally permitted under Illinois' sex offender laws.
After pleading guilty in August 2016 to sexual assault, Saleem and his lawyer, Donna Rotunno, who represented Harvey Weinstein in his New York criminal sexual assault and rape trials, stood before a judge in January 2017.
Rotunno asked the judge to sign an order allowing Saleem to stay at his residence next to the school that educated and employed his victims.
According to court transcripts, the exchange went as follows:
Judge James N. Karahalios: "Wasn't he living in the —"
Donna Rotunno: "The rectory."
Karahalios: "-- school or?"
Rotunno: "The rectory of the mosque."
Karahalios: "Of the mosque."
Rotunno: "Correct. He can't go to the school which we made clear in the order. But because of where the property is, a Kane County Probation Officer was assigned to this case and they asked for some clarification so that's what we're asking for …"
Karahalios: "All Done. Thank you."
The year prior, Saleem pleaded guilty in two separate cases to sexually abusing a former student and an employee at the Institute of the Islamic Education (IIE).
As a result, he was sentenced to 24 months of probation and was required to register as a sexual predator.
While Illinois law states that it is unlawful for a child sex offender to reside within 500 feet of a school, playground, or any facility providing programs or services exclusively directed toward people under age 18, the court order allows the prominent religious leader to live on a property adjacent to a school. 
In a statement, a spokesperson for the Cook County State's Attorney's Office says as part of his plea, Saleem is not allowed "to be at or in the Institute of Islamic Education, not allowed to be in the presence of any females besides relatives, without other adult females present, not to be within 500 feet of any school, not to have or view any pornography."
He is allowed to attend his mosque for worship.
"The defendant's address was known at the time of the plea, with all parties aware of the location as part of the plea," according to the statement.
Char Rivette is the chief executive officer of the Chicago Children's Advocacy Center and works on sexual abuse cases involving children. In her more than a decade at the center, she's never heard of a case like this one.
"It sounds like a very unusual and very specific allowance for somebody," Rivette said. "If some sort of allowance like that was in place for somebody, there has to be a really big assurance that the person would not have access to children at all, or any vulnerable populations, because generally people that sexually offend have patterns of behavior that aren't easily broken."
Saleem founded the nonprofit Elgin religious school in 1989.
In addition to classrooms, the private school includes a mosque and dormitories for boys and girls, who can live on site during the school year.
Saleem served for a time as the school's president.
There is also a Mohammad Saleem listed on the Illinois State Board of Education (ISBE)'s Directory of Educational Entities as the school's administrator as of May 3 of this year. ISBE officials could not confirm to WTTW News if this was the same Mohammad Saleem who was convicted of criminal sexual abuse.
Saleem did not respond to multiple requests for comment. He was still living adjacent to the school as of May 3, 2023, according to the Illinois Sex Offender Registry. If an offender changes their address, they must inform local law enforcement of that move.
Representatives for IIE have not returned multiple requests for comment. State Sen. Karina Villa and state Rep. Maura Hirschauer, whose districts includes the school, declined to comment.
Sadia Sarwar's Story
Sadia Sarwar has been thinking about what justice means for nearly 40 years.
The wife and mother of two previously filed a lawsuit saying she was sexually abused by Saleem in suburban Hoffman Estates when she was 10 years old. Now 52, Sarwar says she's able to talk openly with her family and children about what happened all those years ago.
"You have to go through counseling because it takes a toll on you when you're 10, 11 years old and it happens to you," said Sarwar, who still lives in the northwest suburbs. "You're so young you just don't know what to do or where to go."
Sarwar says by speaking up, she hopes to encourage community members to realize that, although someone is held in high regard, they can also be abusive.
"He's a human being, and he got swayed to the dark side here," Sarwar said.
In the early 1980s, Saleem moved to the U.S. from India and began staying with Sarwar's family, Sarwar said.
"I would go downstairs to read the Quran and that's when he started with me," she said.
It took Sarwar years to open up about her childhood abuse. Then in her 20s, during her first marriage, she says what was happening subconsciously due to the abuse she said she endured from Saleem came to the surface, leading to a divorce.
Then, in 2014, Eman Hassaballa Aly, a victims' rights advocate who worked with other individuals who have accused Saleem of abuse, contacted her.
Sarwar was part of a civil case filed against Saleem and IIE.
Sarwar, three other Jane Does and one John Doe filed a lawsuit on Feb. 17, 2015. Jane Doe #1 was a young adult employed by the school when she alleges she was sexually assaulted and battered by Saleem, according to court documents.
Jane Doe #2, #3 and #4, of which Sarwar was one, were "all minors when they came under the supervision of Saleem for lessons in the Quran and the Muslim faith and were all minors when they were individually and separately sexually assaulted by Saleem," according to the suit. John Doe #1 was enrolled as an 11-year-old student and alleged "he was sexually assaulted by an IIE adult male staff person employed by Saleem," according to the suit.
Sarwar's civil case specifically did not move ahead because by the time she filed, it was beyond the statute of limitations, according to Sarwar.
The statute of limitations to be eligible for an award of damages in a civil case involving personal injury is 20 years from when the alleged victim turned 18.
The civil case was "dismissed for want of prosecution" on Aug. 23, 2017, according to court documents.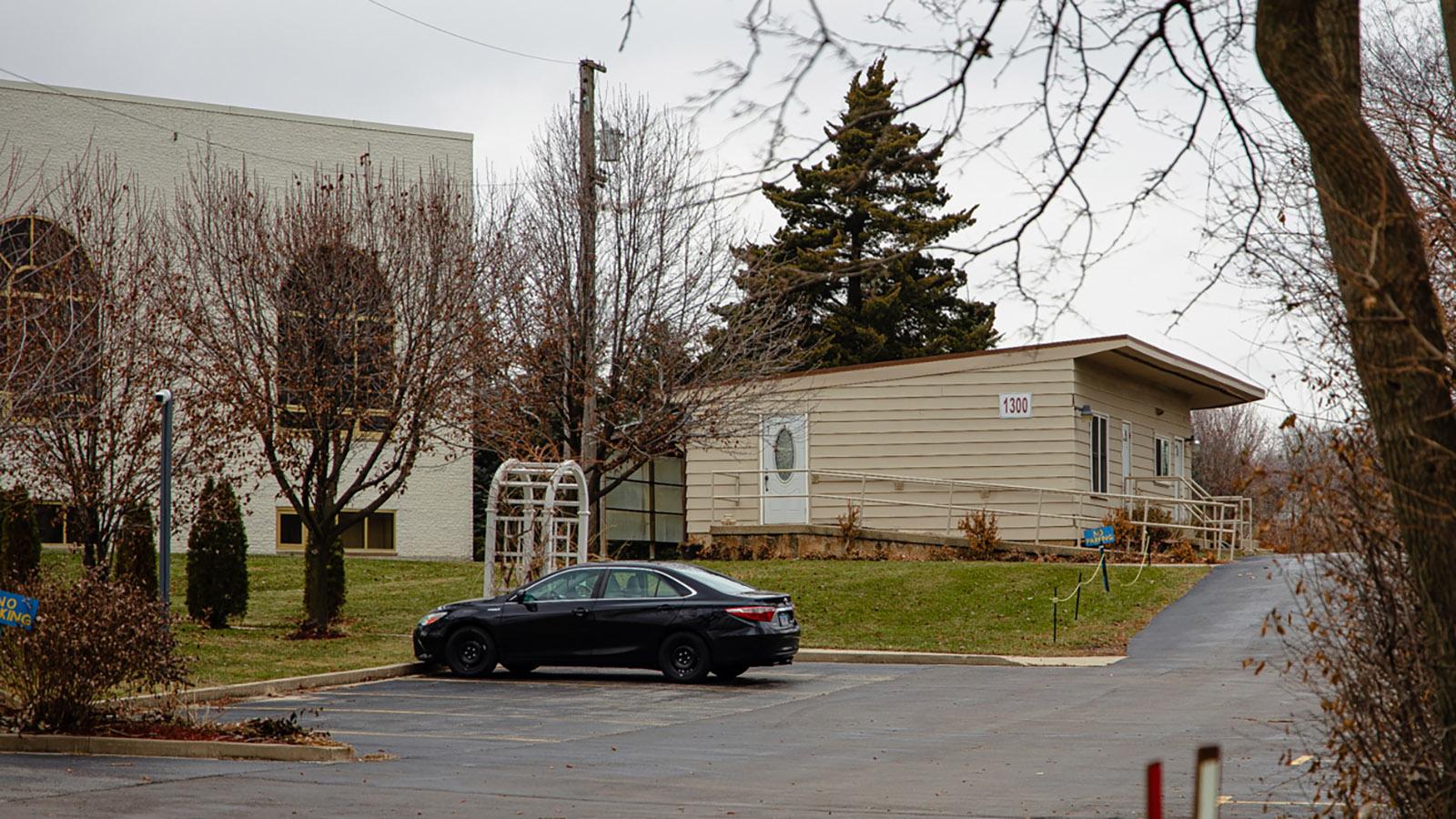 A school building on the campus of the Institute of the Islamic Education is located adjacent to the listed residence of a convicted sex offender. (Michael Izquierdo / WTTW News)
A Guilty Plea
A day before that civil case was filed, an unrelated criminal complaint was also filed over an instance of abuse that took place in Elgin decades after Sarwar says she was abused.
A victim filed a complaint with the Circuit Court of Cook County on Feb. 16, 2015, alleging that Saleem "knowingly pulled her onto his lap, held her there, and grabbed her breast for the purpose of sexual arousal." The allegation dated from April 2014.
Then a separate case involving the alleged criminal sexual abuse of a victim age 13-16 was filed on Nov. 24, 2015. On Aug. 25, 2016, Saleem pleaded guilty to both sexually abusing a former student and an employee.
As a result, he was sentenced to 24 months of probation and forced to register as a sexual predator. Under sex offender laws, Saleem is not allowed to be within 500 feet of any school, including IIE.
However, that court ruling from January 2017 allowed him to maintain his residence in the rectory of the mosque in close proximity to the school.
Searching for Justice
Aly, the victims' rights advocate, worked with some of Saleem's accusers while she was at the University of Illinois at Chicago as a part-time therapist and project coordinator. She was originally connected to one of the Jane Does through a friend, and after hearing her story said she could serve as an advocate.
"I started advocating for her and supported her and the family in any way I could," Aly said.
Aly said the school community is conservative, and those who made accusations of sexual abuse have faced backlash.
"The aftermath of the case feels like a betrayal," Aly said. "It didn't result in the kind of change in the community that we anticipated."
While justice might look different for everyone involved, for Aly, justice would be that kids are safe from possible harm. With Saleem being in close proximity to campus, Aly said justice has not really been served.
"He got his guilty plea and so that, for some people, is justice," Aly said. "But to me justice (would be if) the kids are protected from people like him."
Sarwar said some members of the community "wear blinders" when it comes to listening to victims. Saleem is still well regarded, she added.
Individuals who have a history of sexual offenses know how to groom victims and bypass the rules, Rivette said. That's how they create opportunities to be with children without their parents there, she added.
And while all victims have different feelings about their offenders, Rivette said Saleem's continued presence could possibly feel violating for his accusers.
"They were victims of this person and now nothing's really changed," Rivette said. "They get to live in the same place, they get to have the same privileges they would normally have. I would feel pretty offended by that."
The other Jane Does and John Doe have not come forward publicly.
A School Residence
Saleem, like others convicted of sexual abuse in Illinois, must register with the state as a sexual predator. But enforcing sex offender registration laws falls on local police departments.
According to police records, an Elgin police officer who met with Saleem and one of his attorneys the day Saleem was granted permission to remain in close proximity of the school "expressed (their) reservations about the move … due to the fact that there was a school, Institute for Education, adjacent to the property and that it appeared that the distance between the properties was less than 500 ft."
When the Elgin Police Department was asked for comment by WTTW News about why Saleem was able to live on this property, a spokesperson pointed to the court order.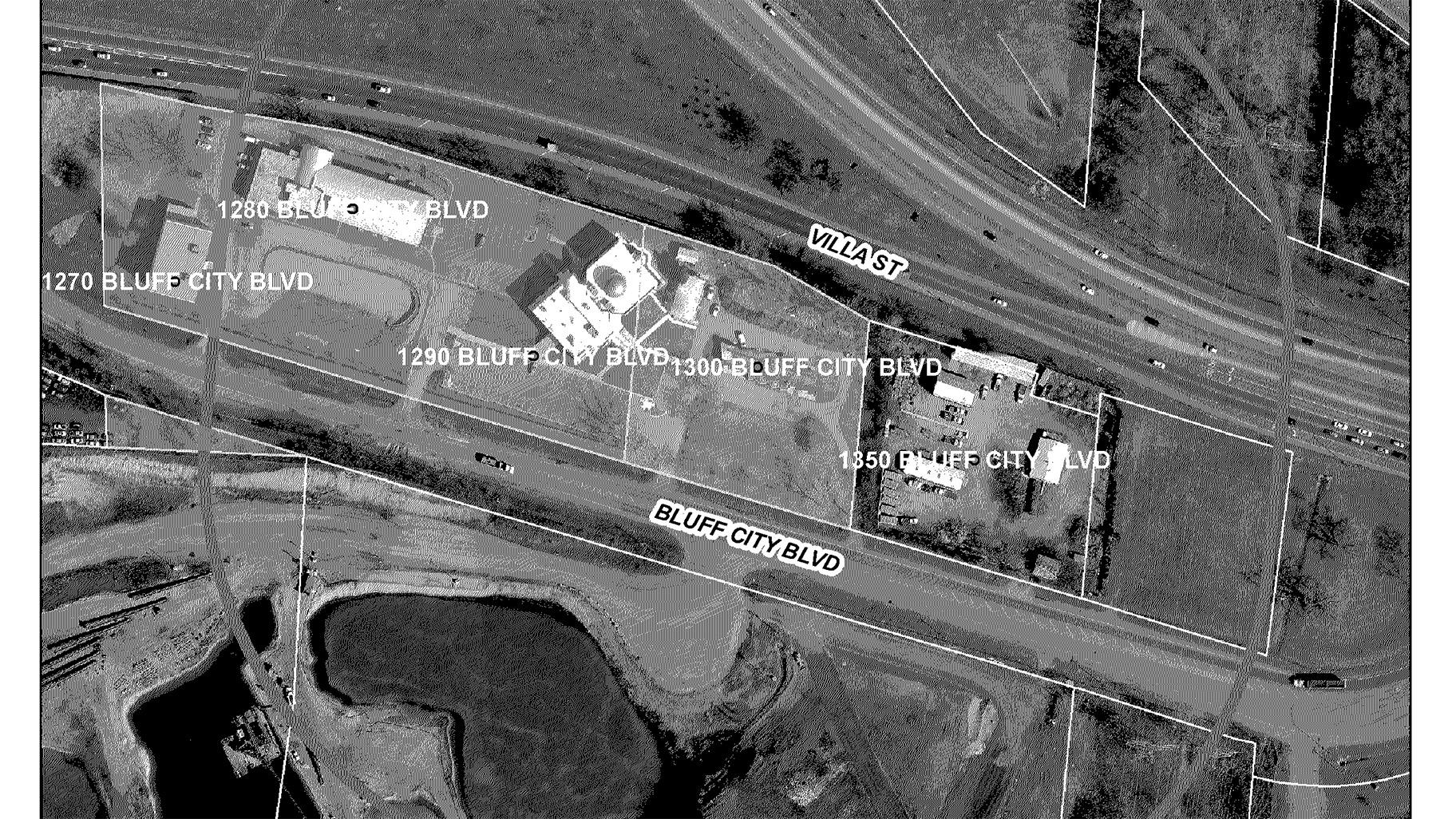 A map included in Elgin Police Department reports shows the IIE campus and the location of the school office and Saleem's listed residence. (Elgin Police Department)
Saleem's residence is listed on the registry as 1300 Bluff City Blvd. The school's office is located at 1290 Bluff City Blvd., according to its website.
In the initial report upon Saleem's registration, a police officer said there would "be more research done to ensure that the order did not put Saleem in violation."
But it appears there was little action taken to follow up on that concern, according to police records.
In November 2017, Aly filed a complaint with police stating that Saleem was possibly teaching at the school. Police subsequently contacted the school's president to investigate. According to a police report, the president said Saleem was not teaching at the school, but "people did come to him for counseling."
The case was then closed.
Despite her case not moving forward, Sarwar said it was validating to hear from others who had spoken up on abuse.
Still, neither Aly nor Sarwar is satisfied with the aftermath of the case, Saleem's continued close proximity to the school and how he's still highly regarded, they say.
"These [victims] are waiting for justice in the next life," Aly said. "That's the only justice they feel like they can get — because they didn't get it from the law, they didn't get it from the community, so all they have is God."
"It's shocking he's still there," Sarwar said. "Nothing happened to him at all. There were no ramifications."
---