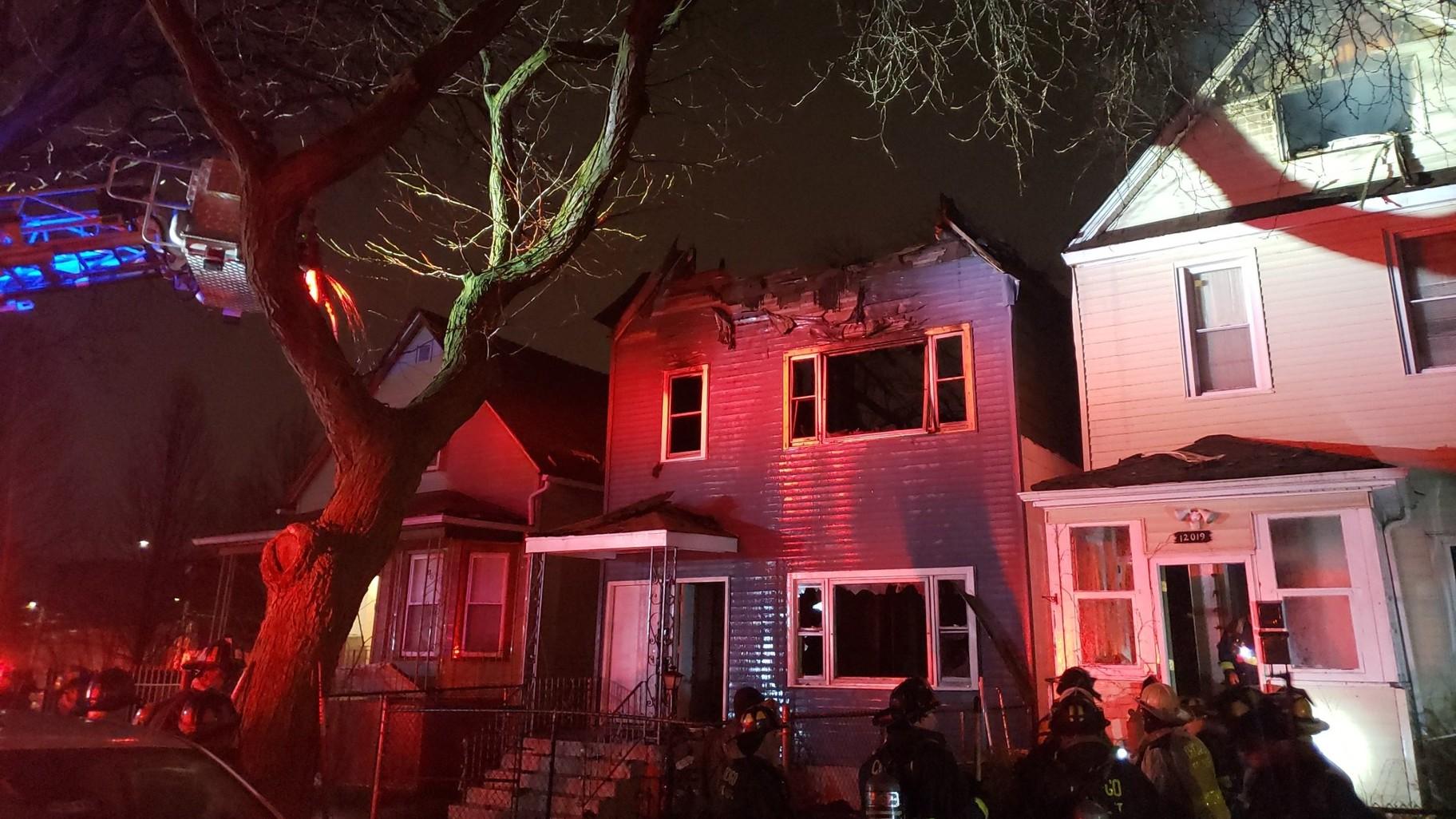 One firefighter died after battling a fire in the 12000 block of South Wallace Street on April 4, 2023. (Credit: Chicago Fire Department)
A Chicago firefighter died and two others were injured after battling a multi-home fire in West Pullman early Tuesday morning. 
Fire crews responded to a home near 120th and Wallace streets around 3:15 a.m. and were met with a fire in a frame house, according to the Chicago Fire Department. 
The fire spread to neighboring homes, igniting three structures at one time, said Fire Commissioner Annette Nance-Holt during a news conference. 
Jermaine Pelt, 49, was on a hose line fighting the fire and "went down" as crews were being ordered out of the building, said Nance-Holt, while fighting back tears. 
He was quickly pulled from the building and paramedics and firefighters attempted to revive Pelt with CPR on the way to Advocate Christ Medical Center but were not successful, Nance-Holt said. 
The two other firefighters were not seriously injured, she said. 
Pelt joined the department in 2005 and has two children, including an adult daughter and a 6-year-old, Nance-Holt said. 
Pelt recently walked his daughter down the aisle at her wedding, and was on her honeymoon when she received news of her father's death, Nance-Holt said. 
An investigation is ongoing into the exact cause of Pelt's death, officials said.
---