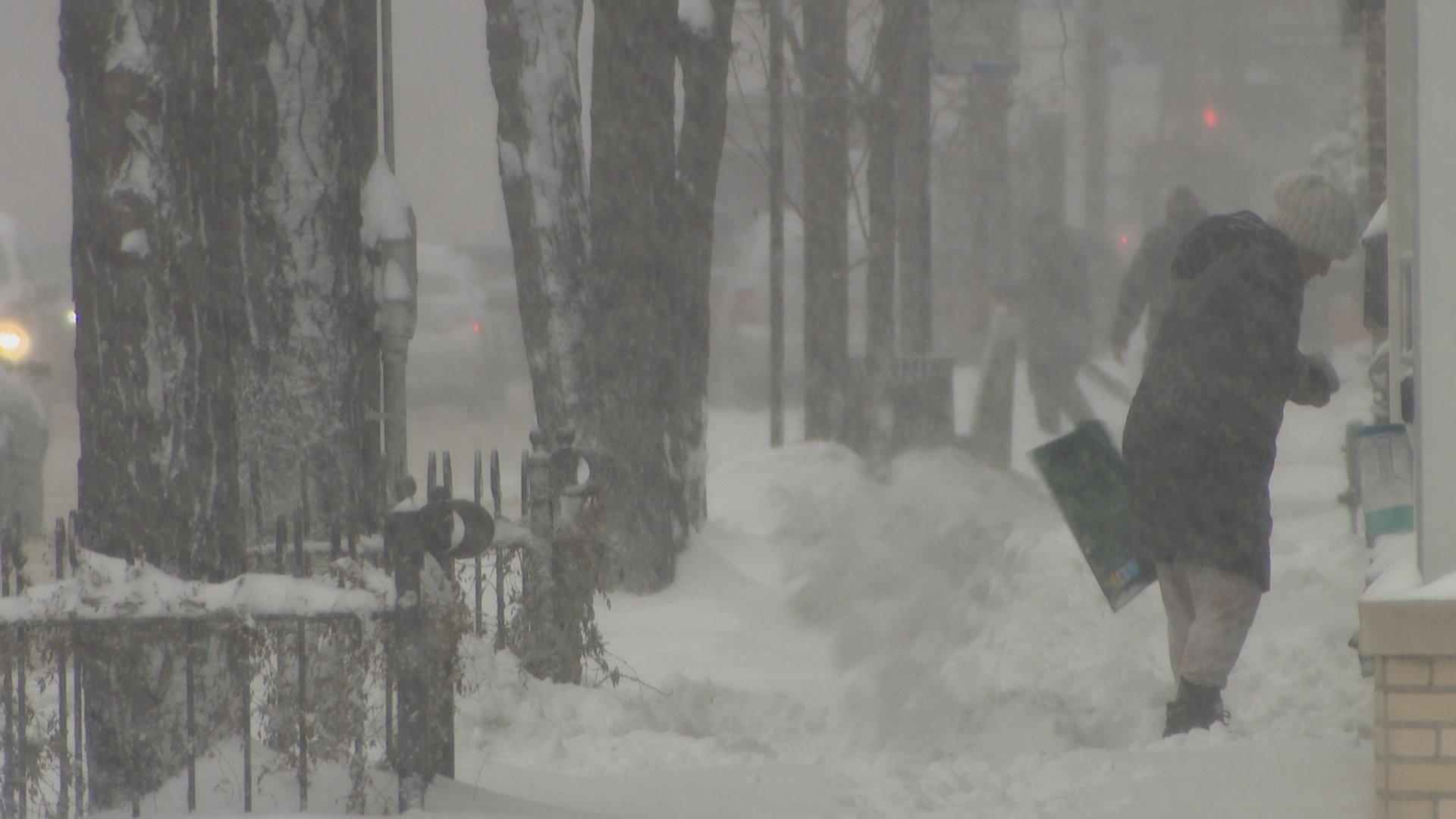 (WTTW News)
A proposal to test the ability of city crews to clear not just Chicago's roads but also its sidewalks of snow and ice during winter storms is set to be introduced to the Chicago City Council on Wednesday.
Groups advocating improvements to Chicago's walking, biking and transit infrastructure have been pushing city officials to take responsibility for clearing sidewalks of snow for months, saying the city has an obligation to ensure people with disabilities and other vulnerable residents can get around safely.
An effort to include $750,0000 for the program — dubbed "Plow the Sidewalks" — in the city's 2023 budget failed. Ald. Gilbert Villegas (36th Ward) told reporters Wednesday that it was unclear how much the pilot program would cost. 
City law requires building owners to clear the sidewalk near their properties, and they can face fines if they fail to do so. 
But Chicagoans still find themselves struggling after a big storm, said Villegas, who said the measure has 10 co-sponsors.
"There is a cost associated with plowing sidewalks; however, there's also a cost associated with people stuck in their home and not having the ability to participate in the economy," Villegas said. "We want to make it easier for them to participate in the local economy. And by doing that, this program will pay for itself."
The proposal would launch the pilot program in dense neighborhoods and those pockmarked by vacant lots. 
Toronto and Montreal in Canada, and Syracuse and Rochester in New York already have sidewalk clearance programs, as well as suburbs like Forest Park, Villegas said.
Contact Heather Cherone: @HeatherCherone | (773) 569-1863 | [email protected]
---